Placement Location
Bristol
Type of Placements Offered
• Summer placements only
Restrictions/Notes
No first year students
2023/24 Scholarships
We are not offering any new scholarships this year
Who we are and what we do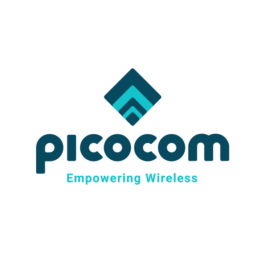 Picocom, the 5G open RAN baseband semiconductor and software specialist, is a semiconductor company that designs and markets class-leading, standard-compliant baseband SoCs and carrier-grade software products for 5G small cell infrastructure.
Picocom is a Small Cell Forum (SCF) leading contributor and has won several awards in contribution and innovation from SCF. The company is also a proud member of the O-RAN Alliance, the RISC-V Foundation and techUK.
Picocom hires the most talented people globally and empowers them to work on innovative 5G Open RAN SoCs and software. Through its class-leading products, Picocom delivers a technical and competitive advantage to its customers, enabling them to compete in the rapidly evolving 5G telecoms RAN market and diversify their supply chains.
From our President
"Picocom is a young, fast-growing company. We have just over 150 employees worldwide (as of June 2022), but we are already selling to some of the largest telecoms companies on the planet and have amazing prospects. We are keen to attract enthusiastic, talented engineering students who are interested in an exciting career in the leading edge of wireless and semiconductor engineering, and we can offer genuinely interesting work in summer placements."
What you could be doing during your work placement
Examples of work placement activities at Picocom:
Our silicon team works on a diverse range of tasks around Picocom SoCs:
Scripting tools to assist hardware test and verification
Testing and verification of on-chip components
Contributing to bespoke software
Embedded software for RISC-V processors written in C
Testing of products using C and Python
Recommended areas of interest:
​HDL scripting language logic design python
​5G networks
​Wireless communications
​Networking
​HDL
​ASIC digital design
​Silicon verification
​RTL verification
​Testbench design library generation
​Python and C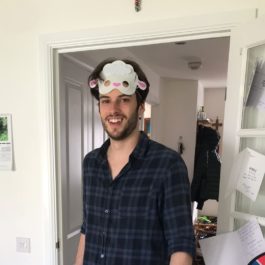 University:
University of Bath
Degree Course:
MEng Electrical and Electronic Engineering
What appeals to me about Electronics?
Electronics appealed to me because it explains at the lowest level what is actually happening under the hood of a computer. It was never enough to know how computers worked behaviourally, I wanted to understand exactly what was happening to the flow of information and how it was processed. However, electronics also avoids becoming tedious by allowing for higher level abstractions of these concepts to be applied through things like HDL's and C scripts.
Why I chose Picocom?
Firstly, they are a chip designer for 5G applications. The two most interesting areas of my degree were digital systems design and comms principles, and I knew Picocom could help me decide which I wanted to specialise in. Secondly, they are at the forefront of "small cell" 5G technology and I thought it would be exciting to be working on the "front lines". Thirdly, the interview process gave me reassurance about the team I would be working with, it was smooth, challenging (in a good way), and without so much of a whiff of deep bureaucracy.
My placement
I was involved with two key projects. First was to verify the use of a an on chip component for the generation of random numbers by proving "true randomness" could be extracted from it to remove the need to purchase an external HRNG (Hardware Random Number Generator). Secondly, I helped to extend the coverage of the regression tool used for repeated testing of the chip by adding testcases to the CI (Continuous Integration) framework and creating new tests in C when old tests weren't applicable. Both projects were important work that were valued by the team and thus gave me a great sense of accomplishment.
My interests
As for me, I like to spend my free time reading, generally fantasy and sci-fi novels, with my favourite being The Farseer trilogy. I also enjoy gaming, generally fantasy or sci-fi RPGS, with my favourite being the Witcher 3. In addition, I'm very much into sports and fitness. I love long distance running and have been training in kickboxing and taekwondo since I was 14.
Meet one of our Engineers
Job Title:
Design Engineer
What do I do?
I am a Design Engineer for the silicon team at Picocom. My day to day role involves testing and verifying our 5G system-on-chip devices, writing new software drivers and debug tools.
Am I glad I chose to work for Picocom?
As a graduate, I am thrilled that I chose to work for Picocom. While in university and through the UKESF Scholarship Scheme, I developed an interest in integrated circuit (IC) design and communications technology. To have landed a job that enables me to explore both is a fantastic and the ultimate way to kick off my silicon design career. Moreover, I am aware that some companies don't always offer new graduates such responsible roles. However, Picocom allowed me to design systems into one of our forthcoming ICs from day one. I also given the support to expand beyond my day-to-day role within the company such as leading our UKESF program and to present at a prestigious international conference.
Picocom is a truly fantastic company to be employed by, and I enjoy working here. It's not just the work that makes it so but also the people and the location. Everyone at the company has helped aid my transition into the company as a new graduate to get me started in my new role. I also love the office's location as it is so close to Temple Meads, which makes getting to the office simple, and after work, there are plenty of places to explore in Bristol city centre.
Any advice for future applicants?
I would highly recommend applying; the broad nature of the work we do on the silicon team means that you will experience and solve a wide array of problems across the spectrum of hardware and software and there will be tasks that fit a range of interests and passions. The UKESF scheme was a fantastic experience for me, and I highly recommend you apply for a Scholarship.