We specialise in delivering creative engineering solutions to clients across the defence, nuclear, power and transport sectors. Frazer-Nash
Placement Location
Bristol or Burton
Type of Placements Offered
• Summer placements • 12-month placements • 6-month MEng placements
Restrictions/Notes
(1) Must include one longer placement; (2) Open only to British citizens (no dual nationals); (3) Candidates will be required to undergo security clearance; (4) No first year students
2023/24 Scholarships
We are not offering any new scholarships this year
Who we are and what we do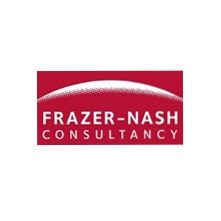 Frazer-Nash want to give aspiring engineers the opportunity to experience working on real-world projects. Our industrial placement scheme will let you do just that, helping you to gain the knowledge and skills you need that will make you stand out.
At Frazer-Nash, we employ dynamic and original thinkers who challenge all boundaries to find the perfect solution for clients. This way of thinking has enabled us to grow into a rapidly expanding systems and engineering technology consultancy, with offices throughout the UK and Australia. We specialise in delivering creative engineering solutions to clients across the defence, nuclear, power and transport sectors.
What you could be doing during your work placement
We are looking for enthusiastic students who are technically very competent and have great communication skills and team work skills to join our industrial placement scheme. We will give you the chance to work alongside our graduate and senior staff on real client assignments working on a wide range of design/analysis/consultancy support to major UK engineering projects across power/defence/transport industries. Our work covers the breadth of EEE, from electronics and control to high voltage power systems.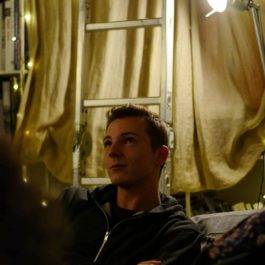 Sponsor:
Frazer-Nash Consultancy
University:
University of Edinburgh
Degree Course:
MEng Electrical with Mechanical Engineering
What appeals to me about Electronics
The greatest appeal must be the almost endless capabilities that electronic design can provide. We have already reached the point where a chip the size of a penny can outperform any human mind, imagine what advancements we could see in the coming years. The possibility of working alongside these is why I chose a degree in electronic engineering.
Why I chose Frazer-Nash

The large variety and breadth of different projects that you could be involved in is what makes consultancy so interesting. When I was being interviewed for the placement at Frazer-Nash, my interviewers told me that they couldn't tell me exactly what work I would be doing in 6 months' time because the work is project based and they would not know 6 months in advance what the roles would involve – that on its own was exciting enough to make me accept!
My placement and its value
Over the course of the summer I was assigned to a handful of different projects for both relatively small and large clientele, which provided an amazing insight into all aspects of engineering consultancy. One of the projects I was involved with allowed me to be a part of the design team who researched components, developed circuit schematics, designed the PCB, manufactured, tested and reviewed a working circuit board, which we then showcased to the client. It proved to me that even if I was only a couple of years into my degree, I could still have an impact on the modern world.
My interests
In my spare time I enjoy cooking, photography and watching long Netflix series with friends. I've been part of a student-run electronics society at university, which offers students the opportunity and support to work on their own personal electronics projects; it has provided me with a relaxing environment to experiment with electronics in.
Meet one of our Engineers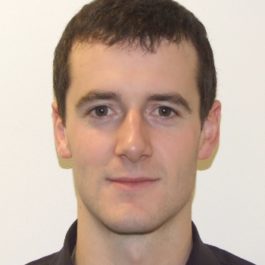 Job Title:
Senior Engineer
What did you enjoy studying at school and why did you choose your degree subject?
Whilst at school I enjoyed the typical STEM classes such as physics, mathematics and computing, so pursuing a career in engineering appealed to my interests. Within those classes I particularly enjoyed subjects such as dynamics, energy and control systems engineering, and found a university course that allowed me to explore those subjects further in Electrical and Mechanical Engineering at the University of Strathclyde, Glasgow.
At school, I undertook a work placement in a local chemical processing plant, which gave me great insight into working in an industrial, science-based setting.
Why Frazer-Nash?
On finishing university, I aimed to continue to broaden my knowledge and understanding of technical engineering subjects. Engineering consultancy allowed me to do so in a practical and industrial setting, as opposed to remaining within academia. Frazer-Nash Consultancy presented the opportunity to work on a wide portfolio of technical projects across a varied spectrum of industrial sectors.
What does your current role involve?
I am currently a Senior Engineer within the Electrical, Control and Instrumentation Team, based in Glasgow, where I work on a wide variety of projects largely based in the UK energy sector. Within this role I enjoy being able to approach projects from a multifaceted viewpoint, derived from my experience of working with energy generators, system regulators, network operators and equipment owners across the whole gamut of the energy industry.
What are you personal interests?
In my spare time I enjoy rock climbing, trail running, outdoor photography and travel. Since joining Frazer-Nash in 2014, I have had many great opportunities to continue to explore these interests.