We work at the leading edge of aerospace technology to drive the future of the More Electric aircraft. Collins Aerospace
Placement Location
Solihull
Type of Placements Offered
Summer placements only
Restrictions/Notes
(1) Open only to British citizens/no dual nationals; (2) Candidates required to undergo security clearance
2022/23 Scholarships
We are not offering any new scholarships this year
Who we are and what we do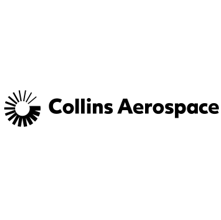 Collins Aerospace Systems is a leader in technologically advanced and intelligent solutions for the global aerospace and defense industry. Collins Aerospace has the capabilities, comprehensive portfolio and expertise to solve customers' toughest challenges and to meet the demands of a rapidly evolving global market. With 2019 net sales of approximately $26 billion, the business has 78,000 employees across more than 300 locations globally. It is one of the four businesses that form Raytheon Technologies.
Today, we have systems and equipment on nearly every aircraft platform – from avionics to landing gear, nacelles to cabin seating, fuel systems to connectivity and much more – and substantial content on various UAVs, satellites and ground and maritime vehicles.
The Electronic Control and Motor Systems (ECMS) unit is part of the Collins Aerospace engineering organization. From our site in Solihull we specialise in New Product Introduction (NPI) of motor drive and power conversion solutions qualified to an aerospace standard. We work at the leading edge of aerospace technology to drive the future of the More Electric aircraft.
At ECMS we are responsible for the design and develop of electric motors, Power electronics for power conversion, motor control Firmware and Software, high reliability electronics and mechanical packaging. Our systems are used in both the commercial and military markets for electric actuators, power distribution & control and electric propulsion.
What you could be doing during your work placement
You will join the team of motor dive systems experts, operating at the forefront of power electronics, electrical and electronic design for aerospace motor drive applications. You will be involved in the development of systems for the next generation of more electric aircraft with opportunities to experience the whole product life cycle (design, development, verification and testing). This work will include both office-based design work as well as practical hands-on build and test experience.
The Solihull site is a comfortable modern office space designed to encourage ideas sharing and collaboration between teams. It also features a well-equipped lab for the development of motors, low voltage and high voltage electronics (up to 1000V). In addition to this an expansion to this facility due to be completed in 2020 will add further aerospace qualification capability.
You will be working alongside a team of multi-disciplinary engineering experts who will help you discover more about this exciting industry and the opportunities within Collins.
We have opportunities for undergraduates interested in electro-magnetic and motor design, power electronics, electronics and Firmware.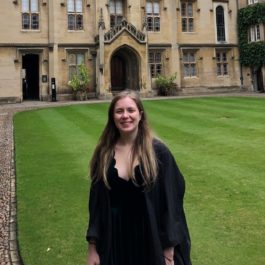 Sponsor:
Collins Aerospace
University:
University of Cambridge
Degree Course:
BEng Engineering
What appeals to you about Electronics?
Electronics as a field appeals to me as it allowed the advancement of human society as we know it and will help with future problems such as climate change through continuous innovation.
Why did you want a scholarship with Collins Aerospace?
I accepted my scholarship with Collins Aerospace as it provides me with excellent industrial experience and besides this, I have always been very passionate about aeroplanes and their systems, and hence working in a field involving those was very desirable.
What type of work have you been involved with during your placement?
During my placement I worked on designing a test fixture for an oil cooled channel. For this I made use of CAD and it taught me how to plan out a project start to finish and coordinate with a team. I loved the working environment and the diversity of the projects provided by Collins.
What are your hobbies and interests?
As a first generation immigrant who arrived to the UK 5 years ago, I never could have imagined that I will be in such a fortunate position so shortly after arriving here. It is with the help of organisations like UKESF and industry partners that us young people from disadvantaged backgrounds can pursue our interests and develop a career early on.