We work at the leading edge of aerospace technology to drive the future of the More Electric aircraft. Collins Aerospace
Placement Location
Solihull
Type of Placements Offered
• Summer placements only
Restrictions/Notes
(1) Open only to British citizens (no dual nationals); (2) Candidates required to undergo security clearance
2023/24 Scholarships
At least one new scholarship
Who we are and what we do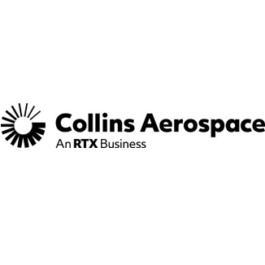 Collins Aerospace is a leader in technologically advanced and intelligent solutions for the global aerospace and defense industry. Today, we have systems and equipment on nearly every aircraft platform – from avionics to landing gear, nacelles to cabin seating, fuel systems to connectivity and much more.
Our Electronic Control and Motor Systems business unit (ECMS), situated in Solihull, is leading the way in the development of electric and hybrid electric aerospace propulsion technology.
At ECMS we design and develop high power electric motors, motor controllers, power conversion and energy storage systems. The group includes experienced design teams in the areas of electronics, power electronics, firmware and electro-mechanical design.
What you could be doing during your work placement
Placements will be based at the ECMS office in Solihull, West Midlands. During your placement you will join other Scholars, Graduates and apprentices in working on the development of electric propulsion technology.
Previous placement activities have included:
Development of electronic circuits and circuit boards for control or monitoring.
Development of Firmware control systems in VHDL
Testing of high power, high voltage components such as inverters and insulation materials
Battery system testing and working with battery suppliers
Simulation and prototyping of motor control system
You will be working in our modern open-plan office space, opened in 2020. This space has been designed to encourage collaboration and learning between peers, and as such will give you access to a variety of engineering knowledge and experience. The site also features a well-equipped lab including a low and high voltage electronics lab, motor test cells and environmental (temperature, vibration, EMC) test facilities.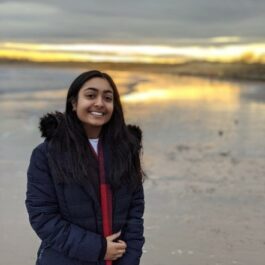 Sponsor:
Collins Aerospace
University:
University of Bristol
Degree Course:
MEng Engineering Mathematics
Which area of Engineering are you interested in and why?
I am interested in systems and data Engineering, especially in how AI, data science and machine learning can be used to advance current technologies and processes. I am keen to enhance and develop my modelling skills and apply them to different disciplines and fields. I particularly find it fascinating to see the effects engineering has on all areas of society in day to day life, and the potential that this field of Engineering has for the future.
Why did you want a scholarship with Collins Aerospace?
Collins are at the forefront of developing the More Electric aircraft and have a huge global presence. The idea of being involved in a wide range of projects and disciplines was something that really appealed to me, and I wanted to learn from Engineers who are excellent at what they do, while developing my own skills as an Engineer.
What type of work have you been involved with during your placement?
Each of my placements has given me insights into new aspects of Engineering. In my first placement, I developed my simulation skills while creating MATLAB models for different converter topologies. In my second year, I completed my Year in Industry placement with Collins. I was exposed to the field of systems and safety, where I learnt about Model-Based Systems Engineering, requirements management and Failure Modes and Effects Analysis (FMEA). I was responsible for writing documentation for performing safety analysis using Cameo and conducted my own system analysis for a current project. I also had the opportunity to work with a project manager for an R&D project, giving me valuable experience in developing my soft skills. My third placement built further on these, where I created system level diagrams for power conversion architecture and created more simulations. I was also involved in a research project for battery testing, and we presented our findings to the senior leadership team in the organisation.
What are your hobbies and interests?
I enjoy gymnastics, music and art. I have been doing gymnastics from a young age and have competed in regional competitions for a club. I play the clarinet and have loved playing as part of my university wind band. In my spare time I enjoy doing arts and crafts projects and have recently picked up a new challenge of crocheting!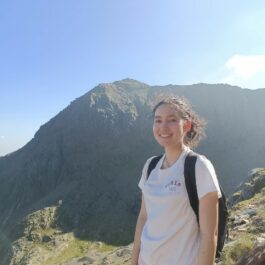 Sponsor:
Collins Aerospace
University:
University of Sheffield
Degree Course:
BEng Electronics and Computer Engineering
Which area of Engineering are you interested in and why?
My main interests are in electronics and semiconductors because they are the key components in driving technology forward. I also enjoy the practical side of soldering circuits and testing them, in addition to learning the theory behind how electronic devices work. I found that electronic engineering has a perfect combination of these things.
Why did you want a scholarship with Collins Aerospace?
I initially applied to Collins Aerospace through the UKESF Driving the Electric Revolution Award, which is aimed at students with an interest in PEMD (power electronics, motors and drives). I was keen to learn more about how this area of electronics applies to the aerospace industry, especially in a large international company. I knew that I would be able to gain vital industrial experience in many different areas of electronics that would ultimately benefit my future career.
What type of work have you been involved with during your placement?
In my first placement year, I created a MATLAB script that models an LLC resonant converter, as well as doing research into SiC MOSFETs. I was fortunate to be taken on a trip to Ireland where I visited Microchip to learn more about the future advancement in power semiconductor devices. During my second placement year, I designed a PCB for an insulation monitoring device which I found to be more of a challenge as it was completely new to me, however, it ended up being a very enjoyable task to do!
What are your hobbies and interests?
In my spare time I enjoy reading fiction books, specifically fantasy and sci-fi novels. I also really like learning languages such as French and Chinese. Recently, I climbed Crib Goch (knife-edge) on Snowdon – it was a very daunting activity, but I still thought it was a great accomplishment!