Every year we have presented her with technical challenges and she has responded with excellent technical solutions delivered with great professionalism. Adrian McDonald, Director ASIC Engineering, Swindon Silicon Systems, on Eliza Law, UKESF Joint-Scholar of the Year 2017
Placement Location
Southampton
Type of Placements Offered
• 12-month placements only
Restrictions/Notes
(1) Requires 12-month placement for 2024/25; (2) Students must be in the penultimate year of their degree
2023/24 Scholarships
We are not offering any new scholarships this year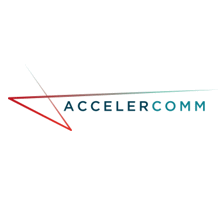 Who we are and what we do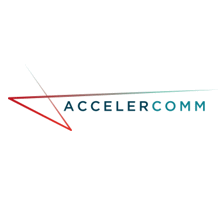 AccelerComm is a fast-growing semiconductor research and IP development company. We provide innovative, world-leading software and hardware that enables ultra-high performance and error resilient signal processing to accelerate future generations of wireless communications.
Every day, our purpose is to deliver innovative, ground-breaking technology that enables cost effective, market leading digital communications. We want to accelerate the next generation of wireless communications used around the globe.
Our channel coding (or Forward Error Correction (FEC)) solutions overcome the effects of noise, interference and poor signal strength that would otherwise limit the speed of wireless communication. We do this by providing thought leadership, working closely with industry bodies, research institutions and customers to ensure the best algorithms are selected and that we develop IP that's optimal in performance for any given communication system.
It's our vision to become the number one supplier of channel coding, demodulation and channel estimation solutions and we will achieve this by supplying best in class hardware and software technology, measured in terms of throughput, latency and efficiency at the system level.
What you could be doing during your work placement
Summer placements students will be working on small self-contained projects that contribute towards the success of AccelerComm.
You will be assigned a mentor to help guide you technically. The projects you work on will require expertise on some or all the following areas:
C/C++
System Verilog
Python
You will get to meet members of AccelerComm's leadership team, present your progress to AccelerComm employees, and learn about AccelerComm's ways of working.
Meet two of our Engineers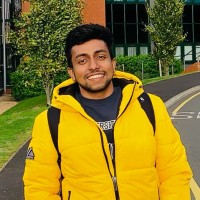 Job Title:
Graduate Engineer
What inspires you about Electronics?
Personally, I have felt that the electronics industry always provides you with an opportunity to apply creativity and theory at the same time. As it involves a blend of software and hardware, it's quite easy to find your path while working on different projects. And with the world advancing every day around the electronics industry, there is always a possibility to work on the latest trends, which drives the business forward.
Why I chose to work at AccelerComm
My major motivation for choosing AccelerComm was the technology it deals with, and how the Graduate Program was structured. I was pretty sure that working in the Wireless Communication industry would help me to gain knowledge on various aspects of ASIC and FPGA development, while learning the underlying theory. Also, the rotation policy of the Graduate program at AccelerComm gives the opportunity to find the most comfortable path while working with very experienced people in the industry. And working with a startup always gives the option to be involved in a wide range of projects, which is important in the learning curve of a graduate.
Tell us about your work
Currently, I am working on the development of a FPGA Verification platform and getting my hands-on experience in RTL and TCL scripting. At the same time, I am spending time understanding the entire process of product development and learning the theory that supports each of the products being designed and delivered. Each day brings in new challenges with quite a lot of opportunity to learn.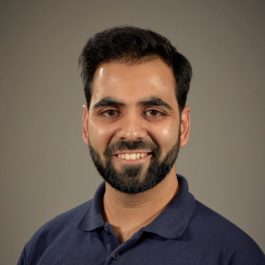 Job Title:
Graduate Engineer
What inspires you about Electronics?
Electronics has allowed me to understand what goes on in devices that we use every day and may take for granted, such as navigation systems, mobile phones, and touch sensors. In today's day and age where electronic systems can "talk" to each other with the help of artificial intelligence, being in the electronics field means being at the forefront of technological development that will impact society for years to come.
Why I chose to work at AccelerComm
One of the main reasons I chose AccelerComm was that it is a rapidly growing start-up. I had an offer from a multinational semiconductor company but chose to go with AccelerComm because I felt my scope of learning would be much vaster here. As a graduate, I wanted to experience the whole spectrum of engineering and what better place to get that than at a start-up!
Tell us about your work
So far in my one year at AccelerComm, I have been involved in hardware engineering, software engineering and IP verification. I have utilised the skillset I built at university to design a software tool to formulate register maps in various programming languages given the input of a single definition of a register map. I have also been involved in hardware design and verification, by making key contributions to the company's constantly evolving High PHY solution which is aimed at providing high performance 5G implementations. As I had planned, my experience at AccelerComm has been very varied and has given me the chance to explore many different facets of engineering.