Imagination is a global technology leader whose products touch the lives of billions of people worldwide. Imagination Technologies
Placement Location
Kings Langley (Hertfordshire), Bristol, Manchester or Cambridge
Type of Placements Offered
• Summer placements only
Restrictions/Notes
(1) Students must be in the penultimate year of their degree
2023/24 Scholarships
We are not offering any new scholarships this year
Imagination are looking for someone to join their Production Engineering Systems team. Please see the job description here – Production Engineering Systems team
Who we are and what we do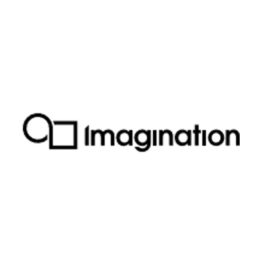 Imagination is a global technology leader whose products touch the lives of billions of people worldwide. Established in Britain in 1985, Imagination's broad range of silicon IP (intellectual property) includes the key processing blocks needed to create SoCs (Systems on Chips) for mobile phones, mobile computers, consumer multimedia, wearables, IoT devices, automotive, networking and enterprise. Imagination IP includes solutions for graphics, video and vision processing, general processing, multi-standard communications and connectivity.
Imagination works closely with leading semiconductor companies and the consumer electronics companies responsible for many of the most iconic and culturally important products of the 21st century.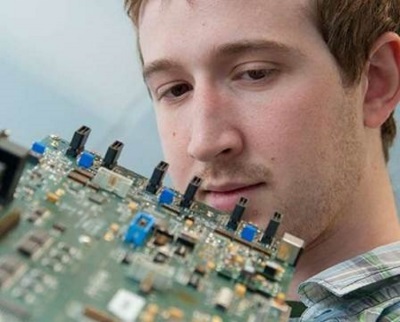 Imagination is more than just a semiconductor IP company. Its focus is on solutions, including a growing portfolio of software and infrastructure technologies required for enabling system-level cloud-connected solutions. Its extensive software capabilities are a key part of Imagination's offering and a major differentiator, from drivers and reference code through to application software such as V.VoIP software platforms and system software such as FlowCloud.
Imagination recruits graduates, industrial placement students and summer placement students for hardware and software engineering roles in its sites across the UK.
We have a highly skilled workforce, of which 75% are qualified engineers. Our headquarters is in Kings Langley, Hertfordshire, and we have an R&D department in Bristol, within the UK.
What you could be doing during your work placement
Imagination's engineers are creating cutting edge silicon technologies to power the highest performing electronic products. We need you to put your development skills to the test to ensure our distributed systems are high performing, reliable and can run a complex set of tools and process flows.
As part of the Production Engineering Systems team, you'll be essential in helping develop & support distributed, fault tolerant and large-scale systems to manage our internal compute platform efficiently.
You'll be part of a team responsible for providing people with the tools and infrastructure to forge the future of tech.
You will:
Ensure the stability, scalability, performance, and efficiency of our internal cloud & distributed systems (99.99% up-time)
Contribute in building solutions which enable the deployment of services into production
Develop automated solutions to monitor and ensure high availability of our services
Help the team with responding to internal customer tickets, incidents and conduct blameless postmortems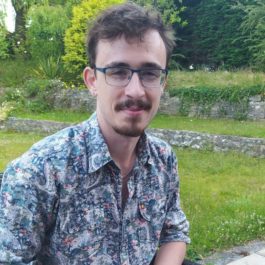 Sponsor:
Imagination Technologies
University:
University of Southampton
Degree Course:
BEng Electronic Engineering
What appeals to me about Electronics
During my A-levels, I started with a Computer Science degree in mind as it was what all my friends were interested in, but I quickly found that I much preferred the lectures on computer hardware and how the different parts of the computer worked together. I found it fascinating, and from then on, I knew that I wanted to be someone who would be designing those devices myself. Therefore, I took a Bachelors in Electronic Engineering at Southampton University, and I am so glad that I made this decision.
Why I wanted a scholarship with Imagination
Imagination Technologies design a huge variety of integrated circuits such as neural network accelerators for use in all sorts of applications such as AI controlled/assisted cars, GPUs, RISC-V based CPUs for embedded systems and ethernet processors. They gave me an opportunity to do what I have always wanted to do and design circuits that have a very important purpose in a multitude of real life applications. Also, being a fairly large company, they have been able to offer me very valued support throughout the whole length of the internship.
My placement and its value to me
I have been involved in converting existing RTL written in VHDL into SystemVerilog. I also helped to debug through some testbench results to make corrections to the RTL. These tasks gave me a very good introduction to how Imagination's tools and workflow worked, without going into anything too difficult but still providing me with a challenge. The placement also gave me a very good understanding what it is like to work in a team to design large and complex circuits.
My personal interests
I really enjoy the SoulsBourne series of games and I also play a lot of DnD.