We are at the forefront of test and measurement of ADAS sensors including radar, LiDAR and vision cameras Konrad Technologies
Placement Location
Dumfermline (Scotland) or Bedford
Type of Placements Offered
• 12-month placements only
Restrictions/Notes
(1) Requires 12-month placement for 2024/25; (2) Students must be in the penultimate year of their degree; (3) Candidates must specify which location/s they are interested in; (4) Must hold a current passport; (5) Must show demonstrable interest in software engineering; (6) No first years
2023/24 Scholarships
One new scholarship
Who we are and what we do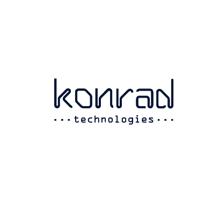 Konrad Technologies (KT) provide innovative automated test and automation solutions within automotive, aerospace and defence, telecoms, consumer electronics, medical, semiconductors, general electronic manufacturing and industrial automation industries. With a HQ in Germany established in 1993, we operate globally with 350+ staff. The UK offices in Scotland and England support Northern European region customers with a focus on automotive, IoT, aerospace and test automation, developing products as well as supporting worldwide projects and manufacturing deployments.
Within automotive we are a global leader in sensor-fusion testing of Advanced Driver Assistance Systems (ADAS) delivering autonomous driving safety for connected and autonomous vehicles (CAV). Combining virtual drive testing and hardware-in-the-loop techniques (HIL), we are at the forefront of test and measurement of ADAS sensors including radar, LiDAR and vision cameras. This allows automotive OEMs and tier 1 suppliers to test complex autonomous technologies in the laboratory before test drives and later how to take test drive data back into the lab for replay of scenarios.
As a rapidly growing company individuals have the opportunity to develop in their roles and where appropriate take ownership of projects or become technical experts. Engineers enthusiastically take on new challenges and are typically quick learners. Fast moving technologies, new concepts, complex problems and customer timescales influence our day-to-day work. Often this involves technology that is seldom announced to the public and could be several years away from public release.
In manufacturing we provide turn-key production lines across the test lifecycle, from in-circuit/functional PCBA test to end-of-line system level verification. Devices include cameras, mobile phones, LiDAR, ultrasonics and ECUs, integrating a variety of automation processes such as handling, assembly, plasma, gluing, screwing, micro alignment, optical alignment, welding, leakage and thermal.
What you could be doing during your work placement
Having grown rapidly over the past few years, we are looking for talented candidates to support our activities specifically in Northern Europe. Working with the likes of leading medical companies, aerospace and tier 1 automotive suppliers and OEMs, you will get exposure to leading edge technology and asked to solve complex engineering problems. You will need enthusiasm to take on new challenges and be a quick learner. Fast moving technologies, new concepts, complex problems and customer timescales will influence your day-to-day work. Often this involves an element of research and understanding technology that is seldom announced to the public and could be several years away from public release, so confidentiality is essential.
Key duties & Responsibilities:
Develop software solutions according to full lifecycle requirements
Utilise National Instrument (NI) hardware and software components including NI LabVIEW software
Debug from software to hardware level
Interface and control complex devices under test (DUTs)
Evaluate new systems, technologies, and architectures
Opportunities for travel
Exposure to ADAS sensors including radar, LiDAR and vision cameras
Click here for more information about Konrad Technologies Test Solutions.
Meet two of our Engineers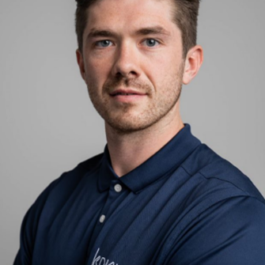 Job Title:
Software Engineer
About me
During my time studying Digital Electronics at Sheffield University, I had the opportunity to work on a variety of projects that looked to solve control and monitoring problems through data acquisition hardware and software development. I was then fortunate enough to compound this growing interest through an industrial summer placement.
Whilst with Konrad I have had the opportunity to work on multiple projects in various sectors. Whether that be cutting edge GNSS positioning technologies or advanced subsea engineering, getting involved in the entire project life cycle, engaging directly with customers to capture requirements, architecting, and developing complex applications and providing support has both enabled customer success but also developed me as an individual and engineer.
My professional development has been supported by Konrad, allowing me to undergo further training courses to diversify my skill set and pursuing different certifications.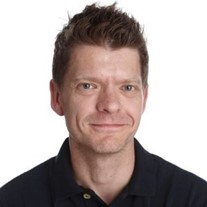 Job Title:
Software Architect
About me
Having studied Applied Physics at Sheffield Hallam University, I'd had the opportunity to enjoy a 12-month industrial placement with the instrumentation and x-ray detection group at the Daresbury laboratory synchrotron light source.
During this time I grew interested in computer-based data acquisition. Since graduating, this interest has led me to a variety of positions, from manufacturing test of cellular handsets for Nokia, through to validation of spacecraft / payloads at Astrium satellites. However, the core component of using software to control instruments to measure physical phenomena has remained constant. At Konrad I have been able to continue that journey in the automotive space, helping to validate cutting edge ADAS/ AD technologies as the world moves towards autonomous driving.