Calnex Solutions is a leading designer and supplier of test products used to ensure that telecommunications equipment is operating efficiently. Calnex Solutions
Placement Location
Linlithgow, near Edinburgh
Type of Placements Offered
• Summer placements • 12-month placements • 6-month MEng placements
Restrictions/Notes
(1) MEng placements or 12-month placements only offered from 2023 onwards; (2) No first year or second year students
2023/24 Scholarships
We are not offering any new scholarships this year
Who we are and what we do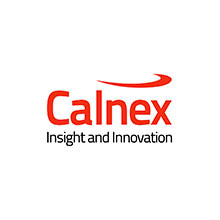 Calnex Solutions is a leading designer and supplier of test products used to ensure that telecommunications equipment is operating efficiently and able to deliver content such as video playback smoothly to millions of users' mobile handsets. The growth in mobile phone use for voice calls plus the exploding demand for internet-based entertainment and data services such as YouTube and Spotify is fuelling the fast growth of the telecommunication network – the wired and wireless infrastructure that connects your phone and mobile device to other users and data sources.
The particular part of the telecommunications industry that we focus on is called Mobile Backhaul which is the name for the network of connections between the mobile base stations that have proliferated all over the country and the central network.
At Calnex Solutions we design, produce and globally market test products for Mobile Backhaul and are recognised as the market leaders in this field with our customer list reading like a 'who's who?' of the telecommunications equipment industry. Calnex Solutions has very much punched above its weight and we have been successful by offering innovative solutions that enable faster, easier and more comprehensive ability to prove the performance of the equipment being tested.
Calnex's 95 staff are absolutely central to our success and are known for their high level of expertise which is reflected both in our products and the advice and assistance they provide directly to our customers.
Calnex is headquartered in Scotland and has sales and support offices in Belfast, China, Hong Kong, India, Malaysia and the USA.
What you could be doing during your work placement?
A student placement at Calnex Solutions offers you a fantastic opportunity to be exposed to the full range of activities involved in designing a leading edge piece of electronic equipment. Our engineering team is multi-disciplinary having experts in high speed analogue and digital circuit design, VHDL, DSP algorithms, embedded software, PC application software, system test and project management. You will learn how all these abilities are brought together to create a world class product.
With such a broad skills base we have the ability to tailor the placement to match the particular interest areas of the successful applicant. You will work on real design challenges in one or two disciplines and gain a greater insight into others.
Calnex is a growing company with a very open culture and as such you will also learn a great deal about the workings of the company as a whole in addition to enhancing specific engineering skills.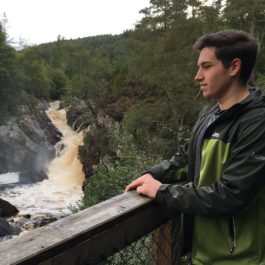 Sponsor:
Calnex Solutions
University:
University of Glasgow
Degree Course:
MEng Electronics and Electrical Engineering
What appeals to you about Electronics?
From an early age I've been fascinated by computers and technology and always wanted to know more – I wasn't content that the black box simply worked, I wanted to open it up and learn how. Choosing to pursue electronics has allowed me to keep learning more and more about the countless electronic devices we use every day, and to be involved in their design.
Why did you want a scholarship with Calnex?
When first reading about Calnex, I was inspired by how much they excel in their field, and the further I looked the more it felt like the kind of place I would really enjoy working. The breadth of the activities I could be undertaking, and the idea of being involved in all stages of the process of designing new equipment, rather than just one small section – a perk of being a part of a smaller company – was incredibly appealing. I also wanted to work on real engineering challenges, something that would be useful even after I left, and that's exactly what I could get at Calnex.
What type of work have you been involved with during your placement?
During my placement, I worked on a project to design new hardware for one of Calnex's products. Starting with a specification of what functionality the hardware would need to add to the instrument, I carried out initial investigations into how the design could be realised and interface with existing hardware, working through to design the architecture and capture the schematic for this new hardware. Being involved in a large portion of the design process, right from the inception of the project, granted me with a wealth of knowledge and experience and furthered my own design skills immensely.
What do you enjoy outside of work?
Outside of work and university, I enjoy weightlifting and both cooking and baking – a combination of interests I find balance each other out perfectly. More recently, since learning Python, I have found fun in my own little coding projects, which also help me keep my software skills sharp.
Meet one of our Engineers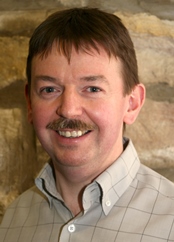 What attracted you to study electronics?
Engineering was an obvious career for me as I was always keen on building, (and dismantling) things. When I left school many moons ago, electronics was the hot technology and I believe it remains so today. Electronics, in its many forms, offers a varied and stimulating career path with opportunities for progression and life-long learning.
Why start your own business?
With my engineering degree, I started with Hewlett Packard and proceeded to spend 23 years in a large company environment. I started Calnex in 2006 with the objective of delivering a new class of test equipment to the telecommunications industry. Why? Well, I saw the market need and it seemed like it would be an interesting challenge! I have found there are many differences between working in a large company and a smaller young company. At Calnex the connection to the business and between what you do and how it affects your customers along with the impact you can have on the company and the variety of tasks you undertake are all much higher and, most importantly, far more rewarding.
What does the future hold for Calnex?
Calnex's future success is dependent on the people at Calnex. With telecommunications being a boom industry for the foreseeable future, I firmly believe the opportunity is there. It is up to us to make our own success through our continued ability to demonstrate the flexibility, innovation and drive that has underpinned our success to date. We compete by being innovative whilst understanding and playing to our strengths. We win because our products are the best at what they do and our customers like working with us because of our professional, responsive approach. We achieve all this by having high performing people in every job function across the company.