Our work is largely driven by technical development and innovation. One of the great advantages of working here is that no two projects are the same. Plextek
Placement Location
Great Chesterford, near Cambridge
Type of Placements Offered
Summer placements; MEng placements
Restrictions/Notes
(1) Must have a minimum of 5 years permanent residency in UK; (2) Candidates required to undergo security clearance; (3) One hardware and one embedded software focused scholarship; (4) No 12-month placements; (5) MEng students only (not BEng): (6) No first year students
2022/23 Scholarships
At least one new scholarship
Who we are and what we do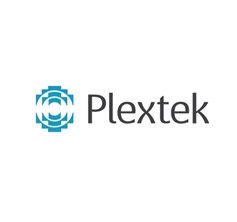 Plextek is a product development company that supports organisations to bring highly technical products and services to market. Our breadth of experience in antenna design, high-frequency electronics and digital signal processing means we are now world leaders in low size, weight and power (low-SWaP) RF communications, radar and sensing systems.
We are based just south of Cambridge with easy road and rail routes to the vibrant city centre. We provide a friendly and supportive working environment including regular on-site and off-site social events such as pizza evenings, cook-off competitions and BBQs.
Why come to Plextek?
Would you like to work on novel healthcare solutions, smart city technology, advanced robotic systems or sensors for autonomous drones? What about cutting-edge radio networks or airfield radar? How do you fancy underwater or aircraft-based sensor and communications systems? These are all current projects at Plextek and we need the brightest minds joining our diverse teams to deliver them.
Our work is largely driven by technical development and innovation. One of the great advantages of working here is that no two projects are the same. If you are an enthusiastic, adaptable and motivated person who thrives on variety, enjoys learning new skills and facing exciting challenges then this is the place to be.
We treat our summer students exactly the same as we treat our regular employees. We'll assign a line manager, mentor your progress, introduce you to a broad range of commercial activities, give you your own workspace and all of the equipment you need. We offer a weekly salary and a stimulating environment that will challenge you to be your best. We provide full training and we can help you find accommodation.
What you could be doing during your work placement
You will have a fantastic opportunity to gain valuable industry experience and contribute to some active projects. You will build on your university education and apply your knowledge to real world problems. Recent summer students have developed a wearable device to locate emergency response crews when GPS in unavailable and an innovative portable metal detector to identify threats in airports and prisons.
If you join us as an Electronics Scholar you could be architecting systems, proving feasibility, designing schematics, producing a printed circuit board or developing filters. If you join us as an Embedded Software Scholar you could be designing algorithms, configuring microcontrollers, creating mobile apps, developing consumer devices or producing Linux distributions. Both roles are hands-on so you could be using oscilloscopes, logic analysers, signal generators, spectrum analysers and an array of other technical equipment to refine your solutions while continuing to learn from your experienced colleagues. Take a look at our website and read our case studies to learn more about our services and our clients.
You will soon be transitioning from education to employment so we understand that you may not have significant engineering experience. All we ask is that you can demonstrate that you have a genuine enthusiasm for this opportunity, and that you can articulate your passion for engineering.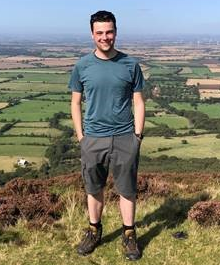 University:
University of Southampton
Degree Course:
MEng Electronic Engineering
Why I chose to study Electronics
From an early age I have been fascinated by electronics. I used to take things apart and wonder how they worked (and then not know how to put them back together). I chose to study electronics because I love understanding what makes the world work, and designing things to make it work better.
Why I wanted to work at Plextek
I knew some theory behind RF and communications engineering from my course, but hadn't yet had a chance to use it in practice. Plextek specialise in these areas, so I hoped to be able to learn how to apply my knowledge from expert engineers. I also liked the idea of working in a consultancy, seeing lots of different projects and technologies.
My experience at Plextek
I was tasked with making a low-cost SDR (software-defined radio) proof-of-concept prototype. I planned block diagrams, built the prototype, and finally developed the firmware. The radio could send and receive signals over a wide range of frequencies, and I demonstrated it receiving FM audio (Radio 1) in my final presentation. I had access to sophisticated tools and a very helpful supervisor.
Personal interests
At uni I sing in the Southampton Philharmonic Choir. Over lockdown I bought a 3D printer and had a lot of fun setting it up and printing things for my family. I also like walking, gaming and making small electronics projects at home.
Meet one of our Engineers
Job Title:
Project Engineer
Why I chose Electronics as a career
I first got into electronics when I was making an electronic dice at school. At that stage I didn't understand what the different components did, or how they worked together to create a working circuit, but I knew that I wanted to find out. This prompted me to take Electronics through to GCSE and A-level and then study Electronic Engineering with Music Technology Systems at the University of York.
Working at Plextek
As a consultancy business, the work that we do is interesting and varied with every new project bringing a new set of challenges, so the work never gets boring. This means that there is always a chance to learn new skills, and the supportive environment means that there are always people willing to help when you need it.
Why I chose Plextek
I was keen to find a company where I could get more experience with electronic hardware rather than software. I enjoyed learning about communications engineering at university and so a company with such experience with radio systems as Plextek seemed perfect for me to broaden my knowledge further in this area of electronics. Also, as a smaller company I felt that this would give me more of a chance to get a broader range of experiences rather than just focusing on more specific tasks – and this certainly turned out to be the case!