AVL Powertrain Engineering
AVL is the world's largest independent company for the development of powertrain systems with internal combustion engines. AVL
Placement Location
Coventry or Essex
Type of Placements Offered
• Summer placements • 12-month placements • 6-month MEng placements
Restrictions/Notes
No first year students
2023/24 Scholarships
We are not offering new scholarships this year
Who we are and what we do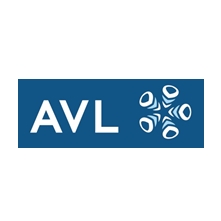 AVL Powertrain Engineering is an expert partner to the global automotive and mobility industry for the development of innovative powertrain systems. From diesel engines to electric drives, from alternative fuels to control software, from transmissions to batteries, we have been working in partnership with companies all over the world for more than 60 years.
AVL is the world's largest independent company for the development of powertrain systems with internal combustion engines as well as instrumentation and test systems.
What you could be doing during your work placement
You will gain experience of powertrain engineering in the automotive sector.
Sponsor:
AVL Powertrain Engineering
University:
University of Sheffield
Degree Course:
MEng Electrical & Electronic Engineering
Why Electronics?
Electronics is a certain path towards state of the art engineering. In my opinion the most interesting and influential engineering problems of today and tomorrow will be tackled by electrical engineers, and I wanted to be a part of that. I was lucky enough to be in a school that taught electronics at GCSE and A-level, and over the years enjoyed it so much that I decided to continue studying it at the University of Sheffield. I can't claim to regret my decision!
Why AVL Powertrain?

When I was looking for a scholarship I knew that, ideally, I would get something in the automotive industry as I've always found it interesting and think that the trend towards hybrid and full electric cars provides plenty of interesting challenges that I would enjoy working on. As AVL is a consultancy firm, I knew that it would be full of people with plenty of experience in a variety of fields within the automotive industry and thought it to be the ideal place to learn more about the industry and be involved in exiting work.
What type of work have you been involved with during your placement?
During my summer placement I worked on projects focused on the hybrid powertrain, working on tessellation tasks that involved close interaction and communication with various teams and the customer, which provided an insight into the hard work that is put in to make the products safe and reliable.
What are your interests outside of work?

I play a lot of table tennis and enjoy watching a lot of sports, mainly football and the UFC, but also keep track of pretty much every sport you can think of in some way or form.