The team offers some of the most exciting engineering roles within the Caterpillar global organisation.
Placement Location
Peterborough
Type of Placements Offered
• 12-month placements • Summer and 6-month MEng placements also offered (following completion of a 12-month placement)
Restrictions/Notes
(1) Requires 12-month placement for 2024/25. Additional summer or 6-month MEng placements in later years also offered; (2) No first year students
2023/24 Scholarships
At least one new scholarship
Who we are and what we do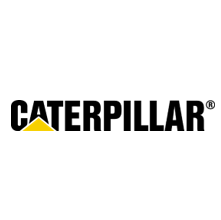 Caterpillar is the world's leading manufacturer of construction and mining equipment, diesel and natural gas engines, industrial gas turbines and diesel-electric locomotives. Operating from 50 countries around the globe, the Caterpillar brand has developed into a symbol of strength, respect, and integrity. The organisation has a clear vision to be the global leader in providing customer value in the markets in which it operates. Our core values (Integrity, Excellence, Teamwork, Commitment and Sustainability) are key to our success.
The Integrated Components & Solutions team offers some of the most exciting engineering roles within the Caterpillar global organisation.  Working on the integration of electronic and electrical systems for Caterpillar products provides the opportunity to work with multiple disciplines within the organisation. The integration of the latest Electronics and Electrical technology helps differentiate Caterpillar products from its competitors by enabling exceptional performance and value to the customer.
Our engine systems control air and fuel delivery with millisecond precision to maximise performance and minimise exhaust emissions. Our hybrid systems control engines and either electric, mechanical or hydraulic energy storage systems delivering solutions to meet customer needs. Our integrated machine systems control all aspects of construction machine operation (engine/hybrid/full electric, transmission, hydraulic systems), provide the human-machine interface (operator controls and information displays), and constantly monitor and communicate position, operation, diagnostic and prognostic information to enable machine automation, improved productivity and enhanced serviceability.
What you could be doing during your work placement
During your year-long placement you will have the opportunity to work with teams focused on the integration, development, application and validation of electrical and electronic control systems for diesel engine, electric drivetrain or construction machine products.