A leading global technology company that designs and manufacturers world-class RF/microwave, microelectronics, and security technologies solutions Spectrum Control
Placement Location
Milton Keynes or Great Yarmouth
Type of Placements Offered
• Summer placements only
Restrictions/Notes
(1) No first years; (2) Must have a minimum of 5 years permanent residency in UK; (3) Candidates required to undergo security clearance
2023/24 Scholarships
At least one new scholarship
Who we are and what we do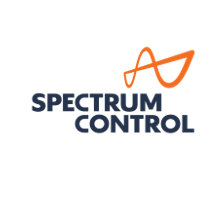 Spectrum Control is the world's leading experts in controlling the electromagnetic spectrum. For more than 80 years we have led the way in developing reliable, high-performance technologies for powering and conditioning RF and microwave signals. We continue to push out the limits of the possible today, innovating in material science, design engineering, and manufacturing technologies.
Spectrum Control UK is an AS9100, ISO-9001 certified and ESA approved leading provider of electronic components, optoelectronics, modules and hybrids, radar solutions and high-reliability electronic subsystems. We provide technological solutions to customers problems, working on exciting and complex programmes across space, defence, and commercial sectors specialising in high performance high reliability hybrid microelectronics and vertically integrated solutions from semiconductors to integrated microwave assemblies, to subsystems and equipment-level solutions.
Whether its developing components for use in advanced missile systems used to protect the UK and her partners at home and overseas, or working on next generation satellite communication equipment, Spectrum Control Ltd makes a difference.
Here are just some examples of the types of programmes we have worked on:
Space – we have partnered with leading agencies to design and manufacture microelectronic hybrid solutions that have been used in deep space missions for space exploration and in commercial communication satellites. We currently have components on Saturn's moon, Titan, as part of the successful ESA Cassini-Huygens mission, as well as hardware currently heading to Jupiter's Icy Moons as part of the JUICE programme.
High Temperature – we are a chosen design partner for the design and manufacture of hybrid multi-chip modules used in high temperature environments within oil and gas drilling and exploration.
Defence – we work closely with leading defence primes designing components, modules, and subsystems for applications in missile defence systems, radar, and fighter aircraft.
Our products have applications in the harshest environments, whether that's extreme temperatures up to 225◦c, or an ability to withstand shocks and vibrations, or a requirement for radiation tolerant components. Our customers approach us with complex and challenging design projects and our talented and highly skilled Engineers provide leading design and manufacturing solutions to meet and exceed those challenges.
We have a Manufacturing Centre of Excellence in Great Yarmouth and an exciting new Engineering Technology Hub in Milton Keynes.
What you could be doing during your work placement
Working within a small project team, you will gain experience supporting new electronics product design and development projects.
You will have the opportunity to get involved with the design of solutions and see how they progress from initial customer enquiry through to production, covering design, test, qualification, and production readiness. You will gain experience of producing full product drawing packs, prototype unit builds, compiling BoMs, research and innovation projects and the use of CAD tools.
Our placements are designed to give you practical experience relevant to your studies as well as provide a valuable contribution to Spectrum Control, and hopefully inspire you to consider a career with Spectrum Control on completion of your studies.
Meet one of our Engineers
Job Title:
RF Design Engineer
Why did you choose Engineering?
When I was in school, I always loved applying maths to real-life applications, and so engineering seemed like a perfect fit. I was offered the opportunity to study Electrical and Electronic Engineering at university, which introduced me to fascinating topics such as digital communications and electromagnetics. I hadn't had any exposure to engineering as a subject before university, but after a couple of weeks of learning, I knew this was the career for me.
What is it like to work for Spectrum Control?
Being part of the Spectrum team has allowed me to be involved in all sides of product design and development, from specification and concept all the way through to testing and qualification. Life as an RF Design Engineer means breaking down large-scale communications engineering problems and finding practical and innovative solutions. At Spectrum, this includes products from radar, defence and satellite communications sectors, to name a few. As the design department is a close-knit team, I have also been able to get involved in other disciplines as well, such as thermal analysis and quality assurance.