Meteor Inkjet Ltd is the world's leading independent supplier of electronics and software to drive industrial inkjet printers. Meteor Inkjet Ltd
Placement Location
Cambridge
Type of Placements Offered
• Summer placements • 12-month placements • 6-month MEng placements
2023/24 Scholarships
We are not offering any new scholarships this year
Who we are and what we do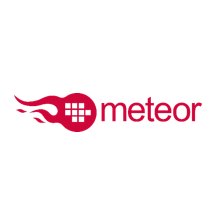 Meteor Inkjet Ltd is the world's leading independent supplier of electronics and software to drive industrial inkjet printers. Meteor products are used in a wide range of digital printing applications such as digital product decoration, textile printing, ceramic tile decoration, 3D printing and more. In order to meet the demands for ever increasing throughput and quality, Meteor products incorporate FPGAs, microcontrollers, and high-performance amplifiers as part of a modular and scalable system. Meteor also develops applications software to provide a modern and intuitive user interface for the end user. Headquartered near Cambridge, UK, Meteor employs about 30 people, including software engineers, electronics engineers, and FPGA developers, in a friendly, fast-paced environment.
What you could be doing during your work placement
Meteor develops electronics PCBs (printed circuit boards) incorporating FPGAs, microcontrollers and analogue electronics. The electronics hardware interfaces to PC-based software, which is used to prepare and process images, configure the system and provide an accessible user interface. You may be involved in developing and testing PC or embedded software (using for example C, C++, C#), FPGA development (using VHDL),  analogue/digital electronics design. There will be opportunities for practical work in our test lab, for example testing and fault finding electronics PCBs, or print testing new features on our test rigs.
Meet one of our Engineers
Job Title:
Graduate Engineer
Why Meteor?
The ability to get involved in important and interesting projects is something that I looked forward to having graduated. Working in a smaller company is a great place to learn about everything, and get involved.
Meteor has a great work atmosphere, it's in a nice office just south of Cambridge and has a great work campus (free ice cream), and everyone is really friendly. There's a lot of out of office opportunities, a company wide trip to Woburn for a weekend and opportunuities to travel for work as well.
What do you do?
Having joined Meteor in August I've been involved in a lot of new development for addition of new features and functions on existing print heads, as well as developing FPGA code for new printheads. Since joining I've learnt VHDL, as well as some more practical aspects of developing hardware. There's a broad range of work that can be done and a lot of responsibility, with the ability to work in any aspect from software/firmware to board design and even get involved in meeting customers and testing on their rigs.