We are rapidly expanding our capabilities for testing of 5G base stations, fixed-wireless access points and other latest technologies
Placement Location
Brentwood, Essex
Type of Placements Offered
• Summer placements only
Restrictions/Notes
Must hold a valid UK driving licence
2023/24 Scholarships
We are not offering any new scholarships this year
Who we are and what we do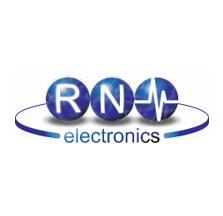 RN Electronics test electronic products to ensure compliance with worldwide standards. We are an independent test laboratory, accredited for testing of the RF performance of wireless devices and their electromagnetic compatibility (EMC). Our clients come from industries such as automotive, audio-visual and medical. We are rapidly expanding our capabilities for testing of 5G base stations, fixed-wireless access points and other latest technologies.
What you could be doing during your work placement
RN Electronics are at the forefront of testing for the latest technologies, including 5G telecommunications. During your placement you will be helping to develop new test methods such as over-the-air testing of millimetre wave devices. You will support our experienced engineers in the testing of electronic devices so that our clients can get their products to market knowing that they comply with the relevant standards. In some cases the standards are still being developed due to the pace of the technological advancement.
Meet one of our Engineers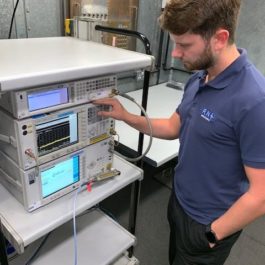 Job Title:
EMC & RF Engineer
Why I chose Electronic Engineering
From as young as I can remember I was tearing things apart to identify how they work and attempting to put them back together. I was always trying to push the limits of how far I could use each device over and spent countless hours watching YouTube videos on the subject. After some research, I soon realised Electronic Engineering would be perfect for me as it incorporated the subjects I loved as well as allowing me to be hands-on.
While studying…
I studied for one year at a higher education college before having a day release apprenticeship for two years. This definitely allowed me to learn things that could not be taught in lectures. It allowed me to solve real-world problems as well as how to interact with clients. The first-hand engineering supplemented my course perfectly and allowed me to identify which skills and qualities a potential employer would be looking for.
What I do at RN Electronics
I perform compliance testing in accordance with international directives for electronic devices. This ensures electronic devices use the electromagnetic spectrum fairly dependant on their environment. For products that aren't initially compliant, I look at technical drawings and circuit board schematics to identify the problems and then find possible solutions. After the testing is complete and the product is deemed to be fully compliant to the required standard I can then write a legally binding test report.
What I enjoy outside work
I developed a passion for weightlifting throughout studying as I loved striving to lift new PBs, as I do in life. It also offered a great release to clear my head to allow me to think better as well as offering lots of health benefits.