We are transforming the way you live, work, play and communicate – that's what inspires us. Qorvo
Placement Location
Theale, nr Reading
Type of Placements Offered
Summer placements
Restrictions/Notes
(1) Students must be in the penultimate year of their degree
2022/23 Scholarships
One new scholarship
Who we are and what we do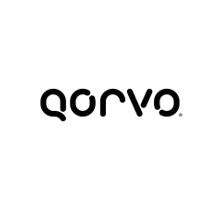 At Qorvo, our vision is to do more than create innovative RF and power solutions for mobile, infrastructure, the IoT, defense/aerospace and power management markets. We are transforming the way you live, work, play and communicate – that's what inspires us. For interns or university students like you, that means having access to amazing career-building opportunities. Whether you are interested in engineering, planning, research, marketing or manufacturing, Qorvo is large enough to engage you in many learning opportunities yet small enough for you to make a direct impact. Our mission at Qorvo starts with our employees. As a unified global team, we bring a commitment to excellence and growth and a passion for creating what's next. Explore the possibilities with us.
What you could be doing during your work placement
Students will be working in a fast-paced team environment and will be contributing to the design of antenna switches and impedance tuners using Cadence and ADS tools. They will work as a member of a team to contribute design schematics, simulations, and real lab data to meet performance requirements, while also considering size, cost, footprint, and schedule. This will involve working with equipment including signal generators, spectrum analyzers, network analyzers, and power meters to compare simulated data to real lab data. and assist in product evaluation for customer samples. They should have completed some analog/RF circuit design course work and have used RF measurement equipment such as, spectrum analyzers and network analyzers.