As a part of a global company the work for pSemi is varied, interesting and at the very cutting edge of technology. pSemi
Placement Location
Reading, Berkshire
Type of Placements Offered
• Summer placements only
2023/24 Scholarships
We are not offering any new scholarships this year
Who we are and what we do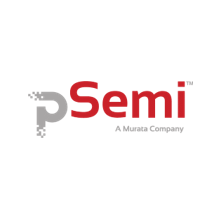 pSemi is a worldwide business owned by Murata. The UK design centre contains both Power and RF designers and laboratories. As a part of a global company the work for pSemi is varied, interesting and at the very cutting edge of technology.
At pSemi, we design and manufacture innovative semiconductor solutions. We take what "can't be done" and transform it into an industry first. Whether it is a cutting-edge design technique, a transformative architecture or a novel technology platform, our team explores new ways to make electronics smaller, thinner, faster and more efficient.
Our RF, power management and sensor products are designed into devices that are used by millions of people worldwide. You'll find our integrated circuits in your smartphone, your cable modem, your laptop and your neighbourhood's new 5G base station.
Headquartered in San Diego, we have offices on three continents and a worldwide sales team to support our customers. Our offices are located in major global tech hubs to support our growing team of talented electrical engineers.
We build intelligent electronics for the connected world.
What you could be doing during your work placement
You should have an interest in semiconductors and electronics. The role will be based around the power business unit and will involve exposure to all aspects of the IC process from concept, design, characterization and testing spending time with each department. The successful candidate will work alongside engineers working on leading edge power silicon designs. At the end of the placement, you will be asked to make a presentation to the teams and management about what you have learned.