Beko Research & Development Centre
We use our research and development capabilities and our know-how to bring efficiency and functionality into the daily lives of people Beko
Placement Location
Cambridge
Type of Placements Offered
• Summer placements • 12-month placements
Restrictions/Notes
Students must be in the penultimate year of an MEng degree (not BEng)
2023/24 Scholarships
At least one new scholarship
Who we are and what we do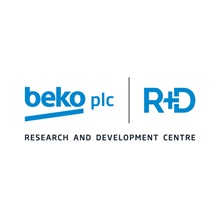 The Beko Plc brands include Grundig, Leisure and Beko, the UK's leading home appliance brand. Our research and development team is committed to investing in technology areas, from smart appliances and connected technologies, to advanced materials and manufacturing systems.
We use our research and development capabilities and our know-how to bring efficiency and functionality into the daily lives of people. Through ongoing research and development studies, Beko Plc is developing advanced and sustainable technologies for product innovation in the home environment.
Beko Plc's research and development centre is located on Cambridge Science Park in the heart of Cambridge's innovation ecosystem. The centre focuses on areas that contribute to the development of innovative products in the field of home appliances with sensing, smart home technologies and sustainability taking priority.
What you could be doing during your work placement
Interns will be working in a small research and development team, supporting internal projects on the topics of novel sensors and  smart home technologies, as well as working on exploratory electronics-related  feasibility projects.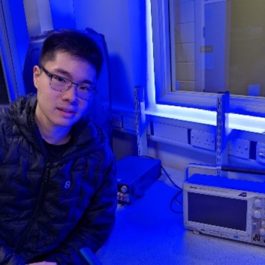 University:
University of Bath
Degree Course:
MEng Electrical and Electronic Engineering
What appeals to me about Electronics
Electronics is a field that is related to all products in our life including phones, home appliances, and cars with never-ending innovation. A degree in Electronics provided me with the essential knowledge to improve people's lives with technology.
Why I chose Beko
Beko R&D apply technologies in sensors and robotics to bring efficiency and functionality into home appliances. I always wanted to contribute to research and development to enhance sustainability in people's daily life. Working at Beko R&D enables me to achieve this by implementing the latest components or a change in design in existing products. R&D is a field that provided me with a strong understanding of the fundamental of electronics in combination with hands-on experience.
My placement
During my summer placement, I was involved in multiple projects including using gas sensors to measure the spoilage level of food and research into simultaneous localization and mapping methods. I gained hands-on experience in producing custom experiment equipment with motors and using microcontrollers including Raspberry Pi, Arduino, and ESP32. Working alongside a small group of talented engineers in the R&D industry taught me how to tackle a variety of technical problems and made me more dependable, agile, and resilient. I had specific tasks assigned but also had the opportunity to help mechanical engineers with their problems in electronics.
My interests
Outside of work I enjoy powerlifting, cooking, and watching Formula 1. I have joined the University Formula student racing term and work as a student electronic engineer. I had an amazing time living in Cambridge which has a lot of historical attractions under its unique academic atmosphere.