The UKESF Renesas Award for Female Students is a fantastic opportunity to gain valuable work experience, during a paid summer placement, and receive a financial bursary whilst an undergraduate at university. The award, a collaboration between Renesas (formerly Dialog) and the UKESF, supports female students at the start of their Electronics-related degree course, at one of the UKESF's 28 partner universities.
2022/2023 award winners Arkapriya and Tianya – both University of Cambridge students – have just finished their summer work placements at Renesas and in this blog we hear about their motivations, how the award has benefitted them and advice for other women considering a career in Electronics.
Arkapriya 
My three passions in secondary school were definitely mathematics, physics and computer science – something I carried forward with me to A Levels and now at University. Electronic engineering is the natural intersection of these disciplines – bringing the nuance of physics to understand physically what is going on in a device, the logic of computer science in digital electronics, and the mathematics that underlies all of it. My interest continues to evolve with my experience at Renesas – for instance, I have developed an appreciation for analogue design and semiconductor physics.
The UKESF Renesas Award has served me in many ways, bolstering my academic, professional and personal growth
It taught me the calibre of skills needed to be a proficient engineer; gave me an opportunity to further my understanding of the industry; and taught me how to most effectively use my time. Learning from textbooks will only go so far – poring over all the practice questions and theory is incomplete without the learning and appreciation derived from practical experimentation, as I've been doing for the past few weeks. Unfortunately, hands on experience like this tends to be a luxury when hard pressed for time – which is why I'm very grateful for this placement for giving me that space and time to improve my understanding.
In addition, it is a privilege to witness the research and development that takes place at such organisations – I have seen and handled (with guidance) equipment and facilities that are state-of-the-art. I have also had the honour of meeting incredibly intelligent engineers who are always willing to teach. Having exposure to such an environment opens up so many different possibilities in your mind young person, and working under such mentors not only accelerates your learning, it also provides you with role models.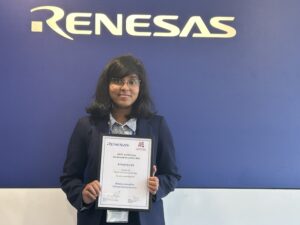 I've known I wanted to study engineering since I was about fourteen years old – at the time it was clear to me I enjoyed the physical sciences a lot, and I enjoyed creative work when building prototypes for technical projects. I streamlined my focus to engineering subjects in each stage of my journey, and now I am studying it at the University of Cambridge, working to earn a Masters degree by 2026.
My biggest takeaway is how complicated the entire process is and how much work goes into creating a single product. Everyone I have met is constantly using a range of their skills to tackle each problem that arises. Starting university, it is very easy to be overwhelmed by the level of proficiency one has to reach: I remember finding electronic engineering, particularly analogue analysis and design very challenging – it did not come naturally to me. But, working under the wing of so many seasoned engineers at Renesas gave me the freedom to explore the topic and gain confidence in it. I was encouraged to take my understanding further, and found it immensely rewarding to grasp new concepts.
Female students need to be given the opportunities to recognise our skills and improve our self-assurance
I found that more than anything, my lack of confidence was the greatest barrier in pursuing my goals. From my own experiences, I had many opportunities in secondary school and sixth form to prove to myself I had the ability and drive to turn my passion into a career. That is the most important thing, in my opinion – the exposure to STEM and active engagement in it. Being given opportunities like this award affirms that decision.
If I were to give advice to other female students considering a career in engineering it would be "Go for it!". There tend to be fewer female engineers than male engineers – do not let that be a deterrence. At the end of the day, we are all people with brains. If you cultivate your interest and continuously improve your technical skills, it is a very rewarding path. There is no greater feeling of achievement than seeing the fruits of your labour, and Electronic Engineering is certainly a career where you see it happen. I believe that if you strongly want this, the only barrier between you and your goal should be your competence.
Tianya 
Electronics has always been a field that combines problem-solving and innovation with the tangible world around us. For me, electronics are everywhere, from daily devices that we use like phones and smartwatches to advanced technologies like robots and automotive. I enjoy the potential for creativity and learning when solving electronics problem. There's always something new to discover, whether it's designing a circuit, programming a microcontroller, or exploring the latest advancements in semiconductor technology. The feeling of bringing an idea to life through electronics is incredibly rewarding, and it's a field that continuously challenges and inspires me.
The UKESF Renesas Award has opened a multitude of doors for me to delve deeper into the fascinating realm of semiconductors
The placement opportunity transcends textbooks and theory, offering me the exhilarating opportunity to witness real-world applications come to life. It's like the missing piece of the puzzle finally falling into place, where everything clicks with a profound sense of excitement.
My journey in electronics has been a thrilling exploration, with Arduino robots being a significant part of it. Working with microcontrollers has been particularly fascinating. These pint-sized devices, akin to miniature computers, never cease to amaze me with their ability to accomplish a wide array of tasks through programming. From designing a personalised gardening system that automates plant care to creating a drawing robot capable of intricate artworks, each project deepened my passion for electronics.
During my journey at Renesas, I've gained a fundamental understanding of how microchips function
I had the opportunity to delve into HTOL testing, which provided insights into the rigorous process of testing electronics for reliability. While working in the software team, I've had the opportunity to provide support to hardware engineers in test simulations. Witnessing how graphical user interfaces are employed to automate testing processes has been particularly fascinating. Looking ahead, I want to delve into the cutting-edge world of chip design, where I hope to explore ways to enhance semiconductors' reliability and expand their capabilities.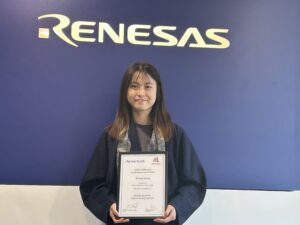 Promoting gender diversity and inclusion in the electronics profession is essential. By creating an inclusive environment, women will be encouraged to pursue careers in electronics. The industry should invest in training and development programmes that empower women to enhance their technical skills and overall confidence in their roles. It would be good to encourage the formation of women's support networks within the industry, allowing women to share experiences, exchange insights, and provide mutual support.
First of all, have confidence in your abilities and potential. Believe that women can equally excel in the field of Electronics. It is also important to embrace failures as valuable learning experiences. Electronics often involves trial and error but it always bring you closer to finding the right solution. Keeping up with industry trends, emerging technologies, and new developments in Electronics would also be helpful. But just enjoy!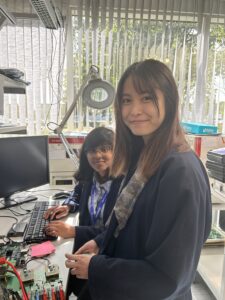 Find out more about the UKESF Renesas Award here
I went in with very high hopes for the workshop, yet my expectations were easily exceeded
A key part of our award-winning Scholarship Scheme is the annual residential Scholar Workshop.  This year, we brought together scholars from 18 different universities who had completed work placements, during the summer, at 37 different employers. It was another really successful workshop and the feedback testifies to this.
Just a really valuable networking opportunity and I enjoyed meeting other electronic engineers
It's an immersive experience and we try to cram as much as possible into the four-day residential course, held this year in glorious weather at York University.  We pack the Workshop with engaging presentations from expert speakers, interactive activities and lively discussion.  Over the years, we've refined the programme content to ensure we support the students' professional and personal development ahead of their final year of study. Throughout the four days, participants also benefitted from the chance to socialise, get to know their peers from different universities and to attend a formal dinner together on the final evening
I really enjoyed the workshop because it focused on both professional and personal development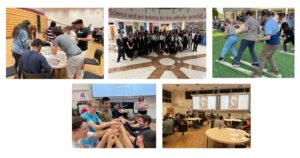 I always find it a real pleasure and genuine privilege to spend the week with our scholars.  Hearing about their experiences both at university and during the work placements is very interesting and it so rewarding to see their progress.  They are amazing young people, eager to learn and receptive to new ideas, who will all make fantastic engineers.  They are the future of Electronic Engineering and semiconductors in the UK.
I had a great week, learnt and grew so much. Thank you to all the UKESF team for putting this event on!
If you're an employer and would like to find out how your company can benefit from connecting with a UKESF Scholar in 2023/24, then you can find out more here, or email me directly – [email protected]      
 Stewart Edmondson, CEO UKESF 
In2scienceUK gives young people from low-income backgrounds the opportunity to gain essential insights into STEM careers with dedicated professional mentors.
Introducing In2scienceUK
Since 2011, In2scienceUK has provided thousands of young people with the experience, skills, and confidence they need to reach their potential in STEM. The young people that take part in the In2scienceUK programme are recipients of free school meals and have parents with no experience of higher education. According to the Social Mobility Commission, young people from low-income households are significantly less likely to progress to professional careers in STEM than their peers, with only 11% progressing to top-tier universities. In2scienceUK's mission is to enable those from underrepresented backgrounds to access the support and experience they need to progress and diversify the STEM sector.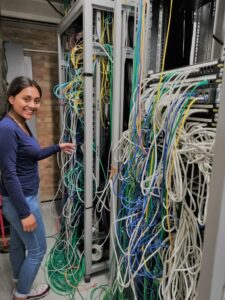 The Shortfall in STEM Skilled Workers
The United Kindom is facing a long-term skilled worker shortage across engineering and electronics. The Institution of Engineering and Technology Skills Survey 2021 concluded that 76% of companies with over 100 members of staff reported difficulties in recruiting professional staff with engineering qualifications. The lack of inclusion and access to research opportunities and training opportunities within the electronics sector is limiting the development of diverse leadership within the UK electronics industry.
By developing programmes in line with current industry shortfalls and working with local communities across the UK, In2scienceUK aims to deliver STEM engagement programmes that connect communities. The In2scienceUK Programme provides young people with relevant support and role models to further diversify the STEM sector and promote innovation.
Championing Social Mobility in STEM
In2scienceUK's mission is to increase the STEM pipeline and enable young people to access the support and skills they need to reach their potential. Young people that take part in The In2scienceUk Programme are significantly more likely to progress to higher education than their peers from the same economic background. In 2021, In2scienceUK was awarded The Queens Award for promoting social mobility through opportunity in light of high-quality work with young people.
In 2022, In2scienceUK supported over 600 young people to access the bespoke support they need to reach their potential. This year In2scienceUK aims to provide over 800 young people with STEM work placements and further opportunities. However, with more than 2000 young people applying each year, we need additional support from the STEM industry and research organisations. By working in collaboration with UKESF, we aim to expand the number of electronics and electrical engineering placements available to young people.
Support In2scienceUK
Every year In2scienceUK receives over 2000 applications from young people passionate about careers in electronics and electrical engineering. Click here to find out more about the In2scienceUK programme and how you can support it.
If you would like to support and host a cohort of young people and make a positive contribution to diversity, inclusion and social mobility in STEM, please get in touch with Luke Mckelvey, In2scienceUK's dedicated Development Manager, [email protected].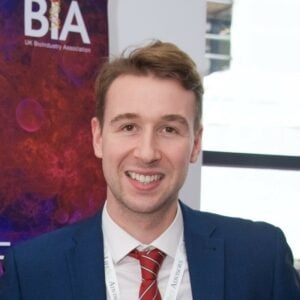 By Luke Mckelvey, Development Manager at In2scienceUK
During my eight years leading the UK Electronics Skills Foundation (UKESF), demand for graduates has always been high but now it's outstripping supply so the situation is even more critical. The Electronics industry is facing fierce competition from other sectors who are attracting Electronic Engineering graduates, as they're recognising their skills are highly transferable. In a recent Viewpoint article in Electronics Weekly, I discussed the challenges employers are facing when recruiting Electronics Engineering graduates
In this blog, based on the article, I wanted to focus on how organisations can de-risk their graduate recruitment by being proactive and thinking a few steps ahead. At UKESF we urge employers to build relationships with potential employees, whilst they're still undergraduates.
This can be done by offering work placements and internships. This enables employers to get to know someone, in the work context, over an extended period. A chance to see the 'real' person, assessing their capabilities and potential, to see if they are a  good fit for your company.
From a student's perspective, a work placement provides an invaluable opportunity to gain practical experience to complement their academic studies and to hopefully secure a job on completion of their studies.
For both employer and prospective future employee this process creates a 'try before you buy' scenario which can help create a successful recruitment match.
However, reaching students can be difficult for organisations. Attending careers fairs at universities can be time consuming and inefficient. The open recruitment route via student careers websites may not produce suitable candidates.
This is where the UKESF can help! For over 10 years, the UKESF Scholarship Scheme has helped the Electronics industry recruit talented and motivated undergraduates, connecting 90 companies with over 750 students.
Employers have been fully involved in the design and development of the scholarship scheme since its inception, and it has gone from strength-to-strength – this year we had the largest ever number of companies offer scholarships. The UKESF is able to reach a wider pool of students than individual companies are able to on their own.
Companies who are supporting undergraduates, to gain experience and build their professional skills throughout their studies, are taking positive action to address the graduate skills shortage and build long term relationships with high-achieving young engineers.
Find out more here or get in touch with me at [email protected]
Stewart Edmondson, Chief Executive at UKESF
As an educational charity, the UK Electronics Skills Foundation (UKESF) collaborates with major companies, leading universities and other third-sector organisations, to tackle the national skills shortage in the electronics sector. For 10 years, AWE has worked with the UKESF, supporting the foundation's mission to encourage more young people to study electronics and to pursue careers in the sector.
NATIONAL SKILLS SHORTAGE
Technology is fundamental to the security and defence of the UK. Electronics plays a key role in technology, underpinning advances that enable the UK to be competitive.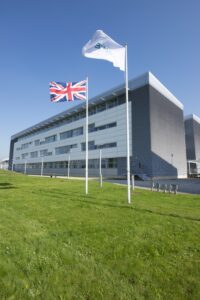 AWE plays a crucial role in the defence of the UK, by providing and maintaining the warheads for the country's nuclear deterrent. The organisation is a centre of scientific, engineering and technological excellence, with some of the most advanced research, design and production facilities in the world. Its unique expertise also assists the UK Government in developing and delivering a range of innovative and integrated support services, including national nuclear security and counter-terrorism solutions.
AWE's skills and capabilities position it as a leader in its fields of expertise. These capabilities serve as a base for significant contributions to national nuclear security, threat reduction and counterterrorism in support of the UK Government.
At AWE, Electronics is inextricably linked with other disciplines – science, engineering and maths – to ensure the organisation can support the UK Government's nuclear defence strategy effectively.
However, despite the importance of Electronics in Defence and other areas, including healthcare, communication, transport and energy, the UK's participation in and leadership of technological advances is being limited by a chronic skills shortage.
Over many years, too few students have been studying electrical and electronic engineering and this means that there are insufficient graduate engineers to drive forward innovation, to develop the next generation of products and help to produce the creative technological solutions needed by society.
UCAS figures show that just 3,245 students enrolled on degrees in electronic and electrical engineering in the UK 2021, and as few as 335 were women.
It is impossible to calculate the cost of the skills shortage to the UK economy, but it has significant implications for local and wider industry.
The UKESF has worked tirelessly with schoolchildren, students, teachers and parents to raise awareness of the rewarding career opportunities available in the electronics industry.
With the support of corporate sponsors, such as AWE, the UKESF has created a range of educational electronics-focused activities for students from school age through to university, inspiring young people with hands-on experience and connecting them with major employers in the sector.
AWE AND THE UKESF SCHOLARSHIP SCHEME
At the heart of the UKESF is its undergraduate Scholarship Scheme. It provides students with the opportunity to experience electronics and engineering in practice, through meaningful work placements, and to undertake professional development in order to succeed in industry as a graduate. The scheme is widely recognised as an exemplar of engagement between higher education and industry, winning a Princess Royal Training Award in 2022. AWE has supported 26 aspiring electronics engineers through the scheme.
"During my studies, the UKESF's support was invaluable. I greatly appreciated the annual bursary which comes with the scholarship, as this allowed me to focus more on my degree instead of the cost of living at university. I completed a Year in Industry and summer placement through my scholarship, which provided valuable experience which I have carried forward with me into my career. Additionally, I found that the Scholars Workshop was an excellent opportunity to network, develop soft skills, and understand professional development." Current AWE Scholar – Joshua Speakman (University of Nottingham)
"The UKESF Scholarship Scheme is an important means of providing students with the training and experience that they will need when they join industry. For an employer, this means that a new recruit will 'hit the ground running' and be a valuable member of staff from day one. I wish that there were more schemes of this nature to provide on-the-job skills and experience to the UK's students."      AWE Deputy Chief Scientist – Professor Norman Godfrey
MEET THE AWE SCHOLARS
In the last 10 years, there has been a total of 26, current and graduated, AWE scholars who have participated in the UKESF Scholarship Scheme.
"At AWE we welcome early careers employees and bring them in from a number of routes including apprenticeships, graduates and undergraduates. They are a key part of the workforce and the future of  the organisation. The UKESF is another important pipeline into the industry and helps us to build vital skills, provide the scholars with great work experience, particularly in an area where there is a skills shortage. We are delighted to support this scheme and look forward to helping more of the future workforce."                                                                                              AWE Senior Manager (People Capability) – Sharon Steed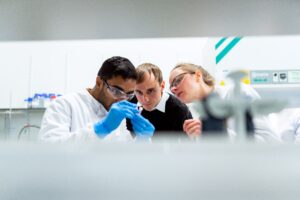 CURRENT AWE SCHOLAR – Joshua Speakman (University of Nottingham) 
Why Electronics?
I chose electronics at university partly because of my passion for maths throughout school and partly because of the interactions I had with academics at university open days. These interactions, one of which was after getting to try a VR headset, intrigued me into the workings of different devices and what the future could hold. The prospect of working on cutting-edge technology and being able to develop the backbone of products made it an easy decision!
Your experience as a UKESF AWE Scholar
As a UKESF scholar I was given a buddy that had been through the same experience as me and was able to help me through the onboarding process. This inspired me to want to help out and therefore I became a buddy for a student the following year.
Working at AWE
At AWE, I have worked within the engineering function, primarily with temperature sensors and also charge measurement techniques. This has helped me to work with a range of different teams and get a wide overview of the company and how I fit into the overall mission. I was welcomed by everyone when I first joined the company and settled in quickly.
GRADUATED SCHOLAR – Hamzah Iqbal (Aston University – graduated 2022)
Why electronics?
I have always had a keen interest in technology and pursuing a career in electronics helped further that passion into a more productive endeavour. The ability to design, create and innovate drives me in my day-to-day work. It provides a sense of fulfilment and purpose that is seldom found.
Your experience as a UKESF AWE Scholar
UKESF consistently supported me throughout my time at university and has been brilliant at staying in touch after I have graduated. I have found the opportunities offered to be useful and interesting and the UKESF was key in supporting me to where I am in my career today.
Working at AWE
At AWE I was able to work with a variety of technologies on projects that directly benefited an end user. The work was both technical in nature and had a wide variety which helped keep things interesting. I enjoyed the variety of work I was presented with at AWE, and I also enjoyed the work life balance and the culture.
GRADUATED SCHOLAR – Alex Pirie (University of Surrey – graduated 2021)
Why Electronics?
I have always been fascinated with the way things worked and was attracted to engineering and technology from a young age. After trying A-Level electronics at college I was certain that it was a career path I wanted to pursue. The thing I find most enjoyable about electronics is the relationship between theory and practice. I find it very rewarding to be able to develop an understanding through learning, and then to see the results by experimenting and applying my knowledge.
Your experience as a UKESF AWE Scholar
During my studies, the UKESF's support was invaluable. I greatly appreciated the annual bursary which comes with the scholarship, as this allowed me to focus more on my degree instead of the cost of living at university. I completed a Year in Industry and summer placement through my scholarship, which provided valuable experience which I have carried forward with me into my career. Additionally, I found that the Scholars Workshop was an excellent opportunity to network, develop soft skills, and understand professional development. This was something I am very glad to have been able to attend.
Working at AWE
During my placements at AWE, I worked independently and collaboratively on several multidisciplinary projects and gained hands-on experience beyond what I had learned at university. I designed and assembled PCBs, conducted conceptual design and development activities and tested electronic systems in a laboratory environment. I also developed transferable business skills such as report writing. The thing I most enjoyed was being integrated with a large community of graduate engineers, and I had many useful interactions which helped me to plan the early stages of my career.
IMPACT OF UKESF AND INDUSTRY COLLABORATION
The UKESF strives to encourage more young people to study electronics and connects the most talented students from leading universities with employers. The charity's activities, schemes and programmes are made possible by the support of organisations in the electronics industry.
The UKESF undertakes outreach and engagement activities with schoolchildren. In the 2021/2022 academic year, UKESF worked with over 600 schools to raise awareness of, and spark interest in, Electronics.
In 2022 nearly 250 students attended the Girls into Electronics programme, a one-day events hosted by 10 universities aimed at addressing the gender imbalance in engineering.
Through our Insight into Electronics and Electronics Everywhere programme, classroom resources have been provided and teachers trained at 600 secondary schools. Insight into Electronics equipment has been sent out to hundreds of students at Key Stage 5 to support them to further develop their knowledge and interest.
The UKESF Scholarship Scheme and Renesas Award creates opportunities for students at 27 leading universities.
The UKESF Scholarship Scheme has supported over 750 students. Of those who have completed their studies, 91% work in the Electronics and Technology sectors (compared with 62% in engineering overall – Engineering UK 2018).
SO WHAT DOES THE FUTURE HOLD FOR THE UKESF?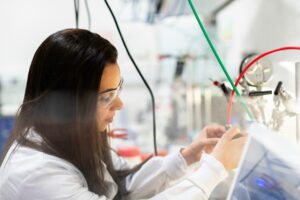 The educational charity is keen to get even more students, at schools and colleges across the UK, to participate in their activities and programmes.
The UKESF will continue to encourage the Government to recognise the importance of promoting Electronics to secondary schools and developing the skills of graduates to ensure future technological leadership.
There will be an expansion of the UKESF Scholarship Scheme, additional companies will be invited to come on board and there will be an increase in the numbers of scholarships offered, to connect even more students with leading employers. The collaboration between the UKESF and organisations, such as AWE, helps to tackle the skills shortage in the Electronics industry and secure the UK's future as a world leader in this sector.
"The great thing about electronics, I found, was that every day is a new challenge – and everything is possible.  Your voice matters just as much as anyone else's, because others may have been in the field for longer, doesn't mean they can see what you can see. That's particularly important if you're a minority." Chi Onwurah MP
The National Semiconductor Strategy, recently published by the Government,  makes clear that "we need to inspire the next generation of semiconductor experts that will drive the growth of tomorrow by promoting physics, engineering and electronics". Therefore, ahead of International Women in Engineering Day (#INWED) and the launch of our Girls into Electronics events programme 2023, we sat down with the inspirational Chi Onwurah MP.
As a black working-class woman from a council estate in Newcastle, Chi Onwurah was in a minority of one studying Electrical Engineering at university in London. She went on to build digital networks all over the world, including the first mobile phone network in Nigeria. Today she is the UK's Shadow Minister for Science, Research and Innovation. Chi is a supporter of the UKESF and has a particular interest in the Girls into Electronics initiative.
"It's great to see the work that the UKESF is doing encouraging more young people to pursue careers as Electronics Engineers. Their Girls into Electronics initiative has the potential to make a real difference and it is something that I strongly support."
Therefore, we wanted to find out more about Chi's experiences and get her thoughts on the future.
 What motivated you to choose Electrical Engineering/Electronics, rather than another STEM subject or career?
Science interested me from a very early age – I wanted to understand how the world worked. I remember learning about Archimedes and the displacement of water at the age of nine. I went home, filled the kitchen sink with water, and put various utensils into it to try and see how much water I could slop over the side. My mum was not particularly keen on this method though! When I was around 14 and choosing O and then A level subjects, that was when I had to think really hard about what I wanted to 'be'. I realised I didn't want just to understand how the world worked, I wanted to make it work better. Which for me meant engineering rather than scientific research. I was very interested in computers and space, so that made Electrical Engineering the best fit.
I decided to study Electrical Engineering at Imperial College in 1984 and following my degree I was excited by the field of telecommunications both on a personal and a technical level as it brought people together. At the time, in the 80s, we knew we were on the verge of a telecommunications revolution in the move from analogue to digital and I wanted to be part of that. We've now been through three or four revolutions since then!
What has your degree in Electrical Engineering helped you to achieve that you are most proud of?
My first big contribution to the digital revolution, one of which I am most proud of now, was designing the world's first double-sided surface mount Primary Rate Interface ISDN – ISDN or Integrated Services Digital Network was one of the first protocols to support the move to digital. A device a little bit smaller than an A4 sheet of paper could connect 32 different voice calls at the same time, controlling where they went and their quality.
But probably the achievement I'm proudest of, before becoming an MP, is helping build out Nigeria's first GSM network. It really made a difference to people's lives – and it still works!
I'm now proud to say I've now spent over a decade as an Engineer in the House of Commons. We could do with more Electrical Engineers in Parliament!
What advice would you give to young people considering a career in Electronics?
The great thing about Electronics I found was that every day is a new challenge – and everything is possible. My advice would be to embrace that and seek out challenges that test yourself and your engineering. Also that your voice matters just as much as anyone else's, because others may have been in the field for longer, doesn't mean they can see what you can see. That's particularly important if you're a minority. The circuit doesn't care what race or class or gender you are, but the culture of the company may. Seek out support, mentors and networks so that you can stand up for what you believe in.
I would also say always remember there is ethics in engineering, and the impact of what you do can be transformative. Make sure its transformative in a good way!
What does 'Engineering as a caring profession' mean to you?
Many of the challenges facing our world: from climate change to healthy living, from food poverty to data privacy, and rural inclusion, have engineering at their heart and huge social economic consequences. That's why I say that engineering is the most caring profession. Engineers create products and services, which try to make the world better. What could be more caring than clean water, affordable energy or saving the planet?
Appreciating this fact more would help get a more diverse range of people into Electrical Engineering, Electronics and tech – which at the moment it isn't.
What are the big challenges facing society that Electronics can help us to address?
There are indeed huge challenges but these also present some huge opportunities for organisations involved in Electronics across Electronic sectors.
A big challenge now is the transition to Net Zero – Electronics will be critical in achieving the Labour Party's mission of Clean Power by 2030. Transport is a huge area where electronics can expedite the process to carbon neutrality – if it is done correctly.
Labour's Green Prosperity Plan will ramp up investment to a total of £28 billion a year in the second half of the parliament to turn the UK into a clean energy superpower, which will support electronic clean tech and create hundreds of thousands of good jobs. Also, Labour will part-finance the creation of three new, additional giga factories by 2025 and a target of 8 by 2030. This significantly will grow our electric battery capabilities and electric vehicle sector.
Electronics will also be key in other parts of Labour's Industrial Strategy, including AI. We are already reaping the benefits of transformative AI in harnessing data for the public good. Identifying complex fraud, developing vaccines and allowing us to see previously hidden patterns supports the innovation needed to keep the UK competitive. Our leading status in AI ethics and safety research puts us on a strong footing to continue this work into the future.
"As the only organisation linking schools, universities, students and industry to address Electronics skills, the UKESF is poised to be an important contributor to the long-term success of the industry in the UK."
Chi Onwurah, MP
Friday 23 June is International Women in Engineering Day #INWED23.  At the UKESF, we've been a long-time supporter and this year, as INWED celebrates its 10th anniversary, we've become a formal partner.
This matters because females are still hugely under-represented in the sector, particularly in the UK.  Figures for 2021, from Engineering UK, show that only 16.5% of those working in engineering are women.  INWED, as the only platform of its kind, plays a vital role in encouraging more young women and girls to take up engineering careers. It is also provides an opportunity to celebrate women in engineering and their amazing achievements.
At UKESF, we've long recognised the importance of tackling the gender imbalance in the Electronics sector. That's why, within our initiatives to encourage more young people to study Electronics we have a really strong emphasis on ones specifically for females.
Girls into Electronics
Our Girls into Electronics programme gives female students, aged 15-18, a unique opportunity to develop their interest in Electronics. At the heart of the programme is a series of one-day events at leading UK universities. Girls into Electronics 2023, supported this year by Apple, has over 400 girls scheduled to participate, which is nearly double the number we had take part in 2022.
UKESF Renesas Award
The UKESF Renesas Award provides valuable work experience, alongside receiving a generous bursary. This is a brilliant opportunity for female students who are due to begin an undergraduate degree in Electronics. It's the 5th year of the award and Renesas are offering more awards than ever before!
'Real' Models
As part of our approach, we also believe it's important female students are introduced to 'real' models.  Rather than searching for elusive 'role' models to promote Electronics and engineering, we should instead turn to 'real' models – relatable, micro influencers, who can share their personal experiences to help encourage others females to follow in their footsteps. To find out more click here.
UKESF Scholarship Scheme
We're pleased to say that our efforts seem to be making a real difference.  For instance, we're seeing some fantastic young female Electronics Engineers succeed through our Scholarship Scheme, such as our Scholar of the Year 2022 Nishika and previous winners including Oana, Emily and Joanna.
Overall, this year, 28% of our UKES Scholarships were awarded to female students.  This is a record number and is an excellent outcome when we know that only 13.5% of EEE undergraduates are female.
Our work was recognised by a special commendation for Equality, Diversity and Inclusion as part of last year's Princess Royal Training Award 2022 and our co-founder, Lynn Tomkins won The IET Gender Diversity Ambassador Award.
Find out more about #INWED23 here and if you'd like to learn more about our award winning UKESF Scholarship Scheme then please get in touch [email protected].
"EDA Solutions was an early voice and supporter of the initiative which became UK Electronics Skills Foundation (UKESF).  The foundation has proven itself as a catalyst and incubator for young electronic engineering talent in the UK.  As a small, successful part of the semiconductor design eco-system in Europe, EDA Solutions invests in young engineering talent and is proud of its association with UKESF."
Paul Double, Founder and CEO, EDA Solutions
Over the years, EDA Solutions has sponsored an impressive cohort of scholars through the UKESF Scholarship Scheme. Discover the journey, experiences, and thoughts of four EDA scholars and follow how UKESF has shaped and guided their careers to where they are now.
Henry Frankland – UKESF Scholar 2016
Henry studied at Cardiff University and found out about the UKESF Scholarship Scheme from a university lecturer. UKESF has given him access to a host of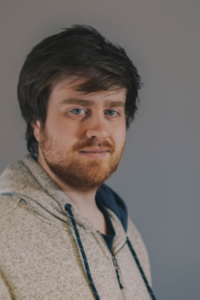 internship opportunities,
His favourite part about the internship was the breadth of work, there was never a dull moment as an intern at EDA, and there's no hiding in a company EDA's size.
He enjoyed being able to develop process design kits and having the chance to travel with work around Europe, to places like Budapest.
After graduating with a first class degree Henry joined EDA, his sponsor company. Starting off as a support engineer he has developed into a fully-fledged applications engineer dedicating himself to the success of customers using tools from EDA. Henry has worked at EDA for over five years.
James Mutumba – UKESF Scholar 2019
James studied at the University of Surrey and was excited to join EDA Solutions to realise his dream of working in the semiconductor industry.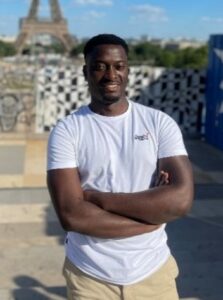 His favourite part about working at EDA was gaining the invaluable industry experience with great support from other employees and management.
After finding out about the scholarship scheme from talks by scholars at his university, James told us he was honoured to give several talks of his own as a scholar to increase awareness for UKESF.
UKESF was a very important part of James' professional journey, helping financially with a bursary from his sponsor company, providing opportunities to attend technical workshops as well as the real-world work experience during the internship year.
James joined AMD in 2022 as a design verification engineer.  He's one of a team developing wireless IP and digital front end sub-systems for AMD's 4G and 5G communication chipsets.  As a verification engineer he helps ensure their latest ASICs will work correctly once they are manufactured and deployed all over the world!
Airam Perez Guillen – UKESF Scholar 2018
Airam studied at the University of Manchester. In 2020, Airam was pipped at the post as runner up for Scholar of the Year but this was a credit to his academic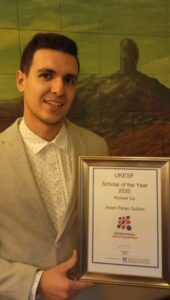 achievements and wider engagement in the field. This includes his personal commitment to inspiring the younger generation of engineers through his role as a STEM Ambassador.
After receiving this award, Airam said his ambition is to keep learning, sharing and contributing to help protect the environment and the world through technology innovation.
Making the world a better place in this way is a strong motivator for Airam's career in engineering after learning how much of a difference engineering can make for the environment.
It is evident that Airam is on track with this goal as he is now a PhD researcher at the University of Manchester, researching networks to understand, among other objectives, where more renewable energies can be deployed while at the same time limiting the impact to the stability of the electrical grid.
Herman Larsen – UKESF Scholar 2017
Herman studied at the University of York, graduating with a wealth of achievements and skills to show for it. Many of these skills developed through his 13 month internship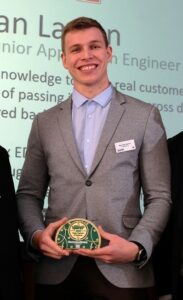 with EDA Solutions.
One of these achievements was recognition as one of the 2018 Electronics Weekly BrightSparks engineers. Herman received this prestigious accolade for his excellent work supporting clients for EDA. He impressed the judges with how quickly he became independent, demonstrating various distinctive attributes from an early stage. He often balanced work across various international time zones and sought out domain experts that would have otherwise not been spoken to.
Herman now works as a CMOS Image Sensor design engineer designing advanced CMOS Image Sensors (CIS) in STFC's Technology CMOS Sensor Design Group. The image sensors designed here go out to be used in highly specialised scientific and commercial applications.
Herman utilises his interests and academic training to complete tasks to the highest standard.  He relishes the challenge of technical problems and gets a real buzz from being part of technological advancement.  He continues to be part of UKESF, sharing his passion to help more young people into engineering.
"UKESF is a very valued organisation to EDA Solutions.  For over seven years now, UKESF has helped find high quality, very capable young engineers for our internship program.  With this article, I would like to applaud Stew Edmondson and his team at UKESF who are inspiring future generations of UK electronic engineers. Perhaps more importantly, I wish to recommend more UK based engineering businesses to add their support to UKESF.'"
Paul Double, Founder and CEO, EDA Solutions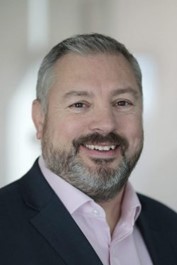 We very much welcome the publication of the Government's long-awaited National Semiconductor Strategy. Semiconductors are critical to the functioning of our modern world, and we wholeheartedly support their aspiration for the UK to have a thriving national industry.  However, a chronic skills shortage threatens our industry's ability to compete on a global stage.
At the UKESF we believe that the lack of a secure skills pipeline is a significant threat to achieving the Government's semiconductor ambition. Demand for graduate engineers to help companies drive forward semiconductor innovation is high and vastly outstrips supply.  The only viable and sustainable way for our industry, in particular chip design, to grow is to increase the number of UK students studying Electronics at degree level.  We simply need more 'home grown' talent.
To make this happen we need to start with schools. We need to raise awareness and increase knowledge and interest in electronics and semiconductors at secondary schools.  Our programme of 'hands on' projects and activities shows that this is possible; however, to have more impact we need to replicate this intervention at scale.  We therefore, call on  Government to recognise that there needs to a greater focus on Electronics and semiconductors in secondary education and to invest in growing a national talent pool through UKESF's proven activities.
Stew Edmondson, Chief Executive at UKESF
Find out more about our campaign here
Stew Edmondson, Chief Executive Officer at UKESF, introduces a new report, Future Engineering Skills in the Age of Artificial Intelligence, compiled following extensive industry consultation. 
Our report concludes that the UK's role in this vital multi-billion-pound global industry is being held back by a significant skills shortage.
AI systems will underpin important advances such as autonomous transportation, intelligent large-scale infrastructures and smart personalised healthcare. We are skills advocates on behalf of the UK's semiconductor sector and our motivation for undertaking this research was to ensure the engineering and 'systems' aspects weren't neglected in the ongoing discussion about AI skills.
 We know that the UK Government has an aspiration to make Britain a global AI superpower. However, for the UK to grow and flourish as a centre of "AI systems" expertise, it is essential to ensure that the appropriate educational and training capabilities are in place.
"AI Systems" combine software with sophisticated electronics, pervasive connectivity, machines and physical infrastructure in order to sense, understand, act and, crucially, learn to do things better.  Unfortunately, the engineering skillset for "AI Systems" is not really addressed by the Government in the current AI Strategy.  As a result, employers in 'deep tech' have told us that they are concerned with the shortage of skills, particularly at the post-graduate level.
Therefore, there is a clear need for the UK Government to level focus on the broader AI engineering skillset required in the future, to ensure there are the AI systems graduates needed by the 'deep tech' sector.
"There is no doubt AI will influence engineering design and application and it is imperative that we train Engineers with deep knowledge of AI and we must take action now to ensure that future university engineering programmes and facilities provide the graduates and the expertise to lead the engineering design, management and training of the AI systems of the future."
Professor Bashir Al-Hashimi CBE FREng, Vice Principal (Research & Innovation) at Kings' College, London and UKESF Trustee
For the full report click here
UKESF Scholarships are awarded to the most motivated and capable undergraduate students, and since the Scheme started we have supported over 700 young engineers through their studies. We feel a sense of pride as we see their careers progress, none more so than when their success is recognised by Industry Awards. There are many such national Awards for instance from the IET, Royal Academy of Engineering and Electronics Weekly.
We encourage our Scholars, both current and graduated, to consider applying for Awards that recognise their contribution and impact in Electronics. To help, in this blog we've summarised some of these, along with deadlines for applying, and we hear from Ben Fletcher, winner of the RAEng Young Engineer of the Year 2021, and Ronnie Smith, who won the IET Postgraduate Prize.
Industry Awards in 2023
We encourage our Scholars, both current and graduated, to consider applying for Awards that recognise their contribution and impact in Electronics.
Undergraduate Awards include:
RAEng Engineering Leaders Scholarships
Applications close 16 January 2023
Support for undergraduates in UK Higher Education Institutions, who display the potential to become leaders and innovators in engineering, and who want to become leadership role models for the next generation of engineers. David Kong, University of Edinburgh / onsemi, was awarded the Engineering Leaders Scholarship in 2019.
Applications close 1 October 2023
Recognising engineers who are already making a difference in the first years of their careers, or those who are still studying but showing the promise to become the innovators and leaders in electronics in the years to come. In 2022, five Scholars were awarded BrightSparks Awards.
Applications open March 2023
Scholarships for students, degree apprentices and apprentices who have faced financial challenges or personal obstacles, and Scholarships for high-achieving students and degree apprentices who have a passion for engineering.
Early Career Awards include:
RAEng Engineers Trust Young Engineer of the Year
Applications close 3 February 2023
Recognising engineers in full-time higher education, research or industrial employment, who have demonstrated excellence in the early stage of their career.
Elektra Awards – Rising Star Award
Applications close July 2023
Recognising a talented young engineer in their first five years in the industry who demonstrates a high level of practical skill and ambition and are actively contributing to the business.
The TechWorks Young Engineer of the Year Award
Applications close Autumn 2023
This Award publicly celebrates and promotes the efforts of young professionals at the early stages of their careers. Oisin Robinson, Graduated Scholar and Design Engineer at Picocom, was shortlisted for the Award in 2022.
If you are a Scholar and have any questions about applying for these Awards, or are looking for any support to apply, don't hesitate to get in touch with us at [email protected]
Ben Fletcher
Physical Design Engineer, Graphcore
RAEng Young Engineer of the Year 2021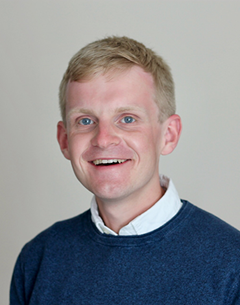 I chose to study Electronic Engineering for my undergraduate degree at the University of Southampton. In my second year, I was awarded a UKESF Scholarship, sponsored by Arm, where I worked as a summer intern within the CPU verification group. Although this was a great experience, I also really enjoyed the research element of my degree and hence decided to pursue a PhD in electronics after graduating.
I applied for a competitive iCASE (Industrial Cooperative Awards in Science & Technology) studentship for my PhD from the Arm-ECS research centre. I was fortunate enough to be selected, which, alongside providing the funding, meant I was able to work in Arm Research (Cambridge) for the final two years of my PhD which was a great experience. During my postgraduate research I developed a new technology for performing 3D stacking of silicon chips, where each of the layers communicate wirelessly with one another. This novel approach led to several publications, awards and two patents. After graduating from my PhD, I joined Graphcore where I'm a Physical Design Engineer working on the flagship series of IPU (intelligence processing unit) chips for accelerating artificial intelligence applications.
The RAEng Young Engineer of the Year Award was mostly based on my PhD research which explored new approaches for cost-effective 3D chip design wireless communication.
Ronnie Smith
PhD Student, Edinburgh Centre for Robotics
IET Postgraduate Prize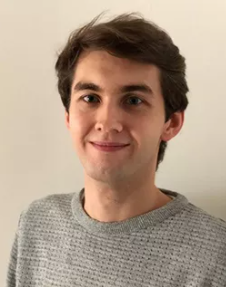 When I was applying for university, I was torn between Computer Science and Electrical and Electronic Engineering. In the end I did a joint programme at Heriot-Watt University because I wanted to understand the "full picture" of technology. This meant that I mostly studied digital Electronics and software, and when I was undertaking my UKESF Scholarship with Leonardo during my degree I worked on FPGA firmware. Although I enjoyed my time there, by the time I was due to graduate I had developed an interest in robotics and AI and was seeking opportunities in that area. My university hosted one of the few Centres for Doctoral Training (CDTs) in robotics in the UK at the time, the Edinburgh Centre for Robotics, so I applied and was lucky to be accepted into the 2018 cohort.
Since then I have been working on my research into assistive robotics, particularly on enabling pro-active robotic assistance to support individuals living with mild impairments at home. In the past few years, I have also been a co-founder of a robotics start-up which creates modular robotic solutions for the care sectors.
My research brings together a number of topics to bring humans 'in-the-loop' and give them ownership over their own assistive technology. This involves programming robots to help with assistive tasks (such as picking up objects, handing them over, and so on) and applying a range of machine learning methods to learn from the user over time.
"The best skill set for a good engineer is the ability to solve problems that never existed before"
The continual growth of complexity in semiconductor 'chip' design has revolutionised modern computing, leading to highly specialised hardware. Ever-increasing demand has led to the rapid increase of chip complexity and performance. As a result, modern application specific chips often take years to develop, cost millions of pounds and rely on the global supply chain. Chip design flow covers the procedure of taking initial requirements through to design, testing and then manufacturing.
In this world of semiconductors, verification is sometimes thought of as 'dull' and that design is the "real engineering". At the UKESF, we think that this is an unfair characterisation based on lack of understanding.
We agree with verification engineers who often argue theirs is the more creative part of the process. They would say that it is easy to make something work right some of the time, but it takes a lot of thought and ingenuity to think of all the possible ways it might conceivably go wrong, and then design code to test those ways. Design Verification engineers often combine strong technical insight (they need to understand everything to deep levels) with creativity and a mischievous streak.
"The job is probably more complex, but also more interesting"
Philippe Luc, Codasip
We wanted to provide an opportunity for our UKESF Scholars to learn more about Design Verification, and so we invited Philippe Luc, Director of Verification at Codasip, to share a presentation with us. In a hugely engaging webinar, Philippe discussed his Electronics projects, both at home and in work and developments in digital technology; along with an insight about the day-to-day life of a verification engineer, and the skills required to succeed.
"The best skill set for a good verification engineer is the ability to solve problems that never existed before"
Philippe Luc, Codasip
This webinar is part of a suite of supporting activities for our UKESF Scholars, designed to help them to develop their employability skills and work-readiness.
Codasip, a UKESF supporting company, is a founding member of RISC-V International and the first provider of a commercial RISC-V processor IP.
For those who are determined to create and succeed, there are opportunities for them on the horizon. So, keep going!
Pratima Pai, Senior Director of Engineering at Qualcomm
We all know that Electronics is the fundamental enabling technology that our modern world is built on. It helps to make our lives and societies better. We also know that a strong Electronics and 'deep tech' industry is essential to the health of the UK economy. However, the demand for employable graduates is currently outstripping supply.
At the UKESF, we are working to address this critical skills shortage. We also recognise that we need increase the diversity of those studying Electronics and Engineering to ensure we build a thriving and innovative workforce in the sector.
We cannot address the skills shortage in Electronics, without addressing the barriers to entry for minority groups into the sector. Ensuring that inspiring 'real' models in Electronics are visible to the next generation of aspiring Electronics Engineers is vital.
"Representation makes a big difference. Being able to visualise yourself thriving in a profession, really motivates you to pursue it and that's what we need to focus on."
Bhavya Sharma
Renesas Award for Female Undergraduates 2021
So what does it take to succeed in the Electronics industry?
We're delighted to share this fantastic article from Pratima Pai, a Senior Director of Engineering at Qualcomm, in which she passionately discusses the impact, variety and opportunities that a career in Electronics can offer. As she says:
"For those who are determined to create and succeed, there are opportunities for them on the horizon. So, keep going!"
Pratima Pai
Senior Director of Engineering at Qualcomm
Read the article in full here to hear about how Pratima's love of problem solving, reflective mindset, and strong work ethic have led to her success and impact.

With the support of our sponsors, including Qualcomm, the UKESF is taking positive action to tackle the skills shortage. We are championing increased diversity of opportunity in Electronics and tackling underrepresentation, for instance through our Insight into Electronics and Girls into Electronics programmes. Please get in touch by emailing [email protected] to get involved
and support our work.
The Renesas Award for Female Undergraduates is a collaboration between Renesas (formerly Dialog) and the UKESF. The Award supports females who are commencing the first year of their undergraduate studies on Electronics-related degree courses at leading UK universities with a bursary, a paid summer work placement and student membership of WES.
In this blog post we hear from the 2021 recipients of the Award about their motivations, their work placement experience and their advice for other women considering a career in Electronics.
Bhavya
Imperial College London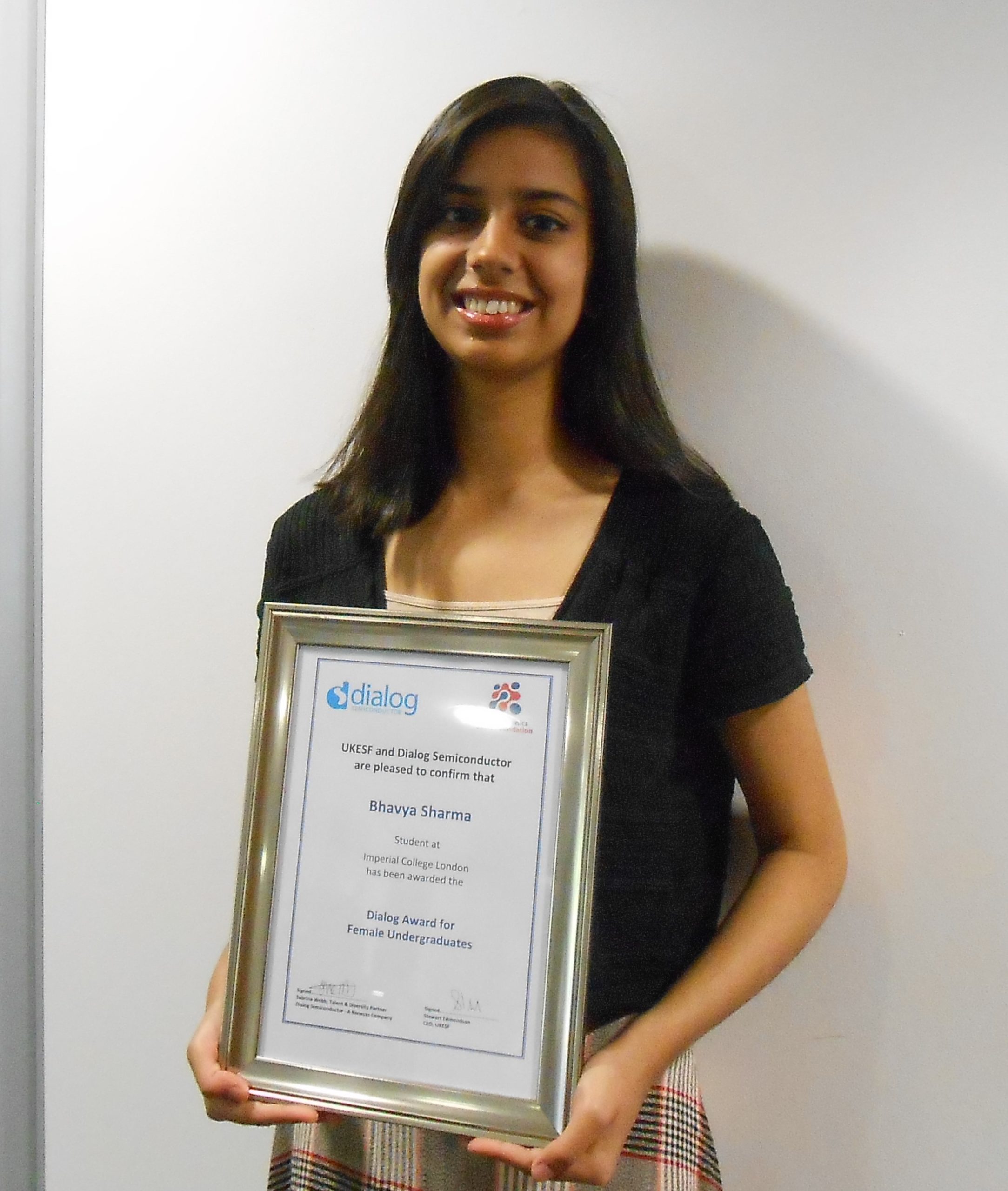 Technology is an integral part of our world – it is everywhere – in our smartphones to smart homes. But how does it actually work? How is it that devices consisting of just electrical signals at their base, are able to disrupt, connect and transform our lives?
This curiosity brought me to study Electronic and Information Engineering at Imperial College London. Having completed the first year, I have enjoyed putting into practice the theoretical concepts learnt over the year into a hands-on project; building a Moon rover. I would describe myself as a creative person at heart and combining creativity and technical knowhow is what enables innovation.
The Renesas Award means a lot to me – it has not only boosted my confidence to pursue Electronics, but also provided an invaluable opportunity to gain a first-hand insight to the industry. Thanks to the process technology team at Renesas, I've had a fabulous time gaining a detailed overview of all the different parts and processes to semiconductor technology.
We often hear that Engineering and Electronics are 'male-dominated' professions. Whilst it is important to acknowledge the imbalanced ratio, we need to change the narrative. We must shine the spotlight on the fantastic female engineers who are already making their mark in the field. Representation makes a big difference. Being able to visualise yourself thriving in a profession, really motivates you to pursue it and that's what we need to focus on.
Be curious. Be confident. Be courageous. Follow your curiosity to explore different avenues and opportunities because the more you do, the more you'll learn. Confidence is a game changer, so believe in yourself. And when it comes to courage – don't be afraid of the challenge. Overcoming something difficult, ultimately, only makes you better.
Indira
Imperial College London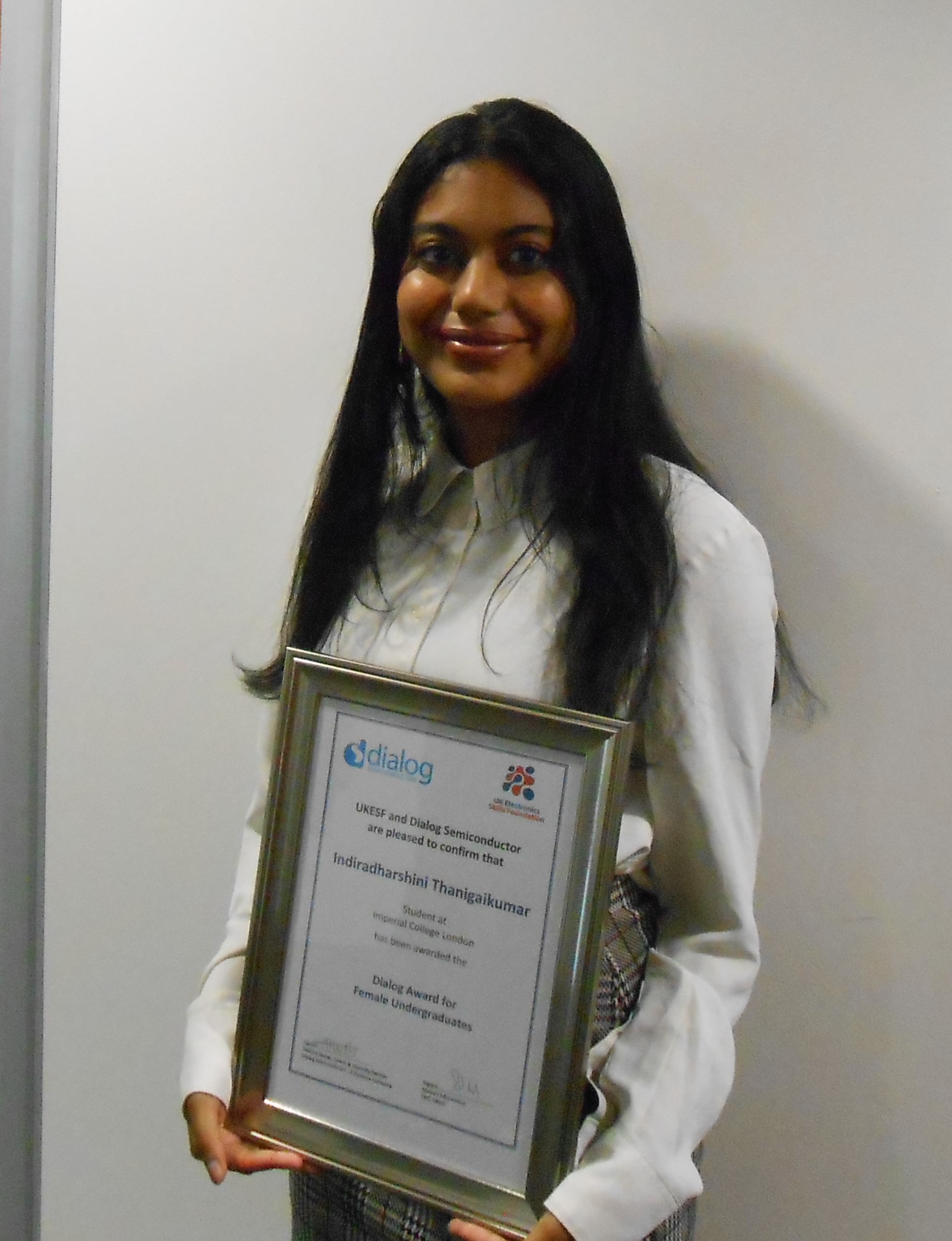 I really enjoy problem solving, innovating and working in a dynamic fast-paced environment where I am being challenged every day. The prospect of pioneering ground-breaking technology which has the potential to transform the way we live is something that really excites me about Electronics.
The opportunities that the Award has given me are extremely significant in helping me navigate my interests, gain a deeper understanding of the processes in the field and most importantly establish a sense of belonging in my chosen field. During my placement I felt like I was in a space where my questions and contributions were valued, which really made me feel a lot more confident. It feels great to be acknowledged and I am so appreciative to everyone who made this award possible.
I was fortunate to work in the Process technology group where we conducted a project in VLSI technology. I have learned how to analyse and evaluate process design kits. I really enjoyed using Cadence/Virtuoso tools to make various structures such as a CMOS inverter. Visualising the design hierarchies really helped build an in-depth understanding of the material.
A career in Electronics is both dynamic and rewarding. There are many opportunities for women available in Electronics and it is definitely something to be passionate about. My advice would be to be confident in yourself and your abilities.
For over 10 years, the UKESF Scholarship Scheme has helped industry to recruit the brightest and most motivated students into Electronics.
Employers have been fully involved in the design and development of the scheme since its inception, and it has gone from strength-to-strength – this year we had the largest ever number of companies offer scholarships. These range from international, renowned global companies to SMEs, across the whole spectrum of Electronics.
The long running scheme has an established reputation with both staff and students within our partner universities. We work with 26 leading universities throughout the UK, and the very best students are encouraged to apply.
In this blog, we'll discuss how organisations can benefit from working with the UKESF instead of recruiting their work placements directly.
Efficient marketing
To date, more than 75 employers have participated in the programme. Both large and small companies have benefited from our well-established connections with 26 universities nationwide. Not only are we often able to reach a wider pool of students than companies are able to on their own, but our Scholarship means you will avoid time intensive careers fairs and costly promotional materials. Working with senior academics, our effective recruitment is targeted at high achieving undergraduate students.
Refined processes
We make every effort to understand the unique needs of each company to help find the perfect intern. Our efficient process filters applications, ensuring that a company only needs to review the most appropriate candidates for the role(s) they have available.
A recent survey of our employers found that 100% would recommend us, and 96% said that the quality of UKESF Scholarship applications was 'excellent' or 'good' when compared to other internship applications.
"The UKESF is great because we don't have to go anywhere near graduate recruitment centres, which can be a horrendous experience! The UKESF reaches out to everyone on our behalf and broadens access to universities. It attracts the best students, which is what we need, and past Scholars are great to attract new students."
Cost-effective recruitment
The UKESF is a not-for-profit organisation. Our fees are benchmarked to ensure they are significantly lower than standard recruitment fees, and our charitable status means that we don't make a profit. Any surplus contributes towards our outreach and engagement work to increase the number of young people pursuing Electronics.
Building lasting relationships
The DfE report 'Employability programmes and work placements in UK higher education'1 emphasises the benefits for employers in providing work experience to students.
By working with a UKESF Scholar throughout their studies, your company has the opportunity to help them develop the skills they need to excel within your organisation, and build a lasting relationship with them for potential future employment. In return, a Scholar can help to address short term staffing issues, and bring new, innovative ideas into your team.
92% of our graduated Scholars who have finished their studies are working in Electronics and Technology, and of those, 60% are working in a sponsor company.
"We are really pleased to be a part of the UKESF and it is a great service. If you haven't got a lot of experience in attracting graduates, UKESF should be the first place you go. Our Scholar said they would have never approached our company if they hadn't gone through UKESF."

"My experience of the UKESF Scholarship Scheme has been excellent! I completed a placement with one of the best companies in the field I wanted to enter into, and ultimately was offered a graduate position." UKESF Scholar, 2021
Increasing Diversity
Our Scholarship Scheme continues to champion women in engineering, and 22% of scholars in 2021/22 were female, compared with 17% of engineering, technology and computing undergraduate entrants (OfS 20222).
"We had a higher proportion of female applicants through the UKESF compared to our direct intern programme, which proved to be valuable to us."
Developing the skills to succeed
The UKESF team knows every Scholar as an individual. We work alongside the companies that offer Scholarships to provide additional 'wrap around' support that work placements wouldn't otherwise receive. This support helps our Scholars to develop their confidence, professional skills and work-readiness. The UKESF Scholars benefit from:
Developing a personal network – Scholars become part of a community, which helps to create a sense of belonging. Many Scholars form long-term friendships and make important professional connections.
UKESF Scholar Workshop – our 4-day residential course gives Scholars an insight into leadership, negotiation, ethics, neuro-linguistic programming, and cyber security, as well as receiving CV and career advice. 98% of participants who attended the 2021 workshop rated it excellent.
Support from a UKESF buddy – to bolster each Scholar's support system, they are given a buddy who is a current or graduated Scholar.
Participation in STEM outreach – this could include including designing starter Electronics kits for schools, planning and leading Electronics workshops and producing videos and other material to help enthuse children about Electronics. Importantly, participating in outreach helps Scholars to improve their communications and teamworking skills.
We do all we can to better prepare students for their graduate career, to ensure that they are retained in the industry and that they have the skills to succeed.
"I've learnt a lot more than anticipated and now appreciate that technical ability isn't the most significant part of being an engineer – there are so many more skills that I have developed this week and will be incredibly useful to take into the workplace." Feedback on the UKESF Scholar Workshop
UKESF support doesn't end when a Scholar graduates, and we seek to provide additional opportunities when they're in the workplace too. We collaborate with The IET to provide advice about professional registration, we encourage Scholars to apply for external awards and support them to progress their careers by providing networking opportunities and advice.
Particularly high achievers often return to join us at industry events, speak enthusiastically at our outreach activities, or contribute to written articles and videos; a testament to their positive experience as a Scholar.
Getting involved
We're looking forward to offering Scholarships to another outstanding cohort of undergraduates in 2022/23. If you'd like to find out more, or are ready to join the Scheme, get in touch with me on [email protected] or 07894 899544.
"The UKESF is the body responsible for skills and education in the UK Electronics sector. They do a lot of screening so some of the work experience coaching is done prior to us seeing the Scholars. We've been really impressed with the quality of people coming through the UKESF."
1 Employability programmes and work placements in UK higher education
2 Equality, diversity and student characteristics data
The UKESF is working hard to tackle the shortage of engineers in the Electronics sector. To date, almost 400 students have graduated from our prestigious Scholarship Scheme and we know that 93% are working in our industry. They are working as Engineers, and we know that engineering is a profession. As such, we are actively supporting initiatives to increase the number of professionally registered Chartered Engineers (CEng) in the UK.
Professional registration is governed by the Engineering Council and provides a benchmark through which the public, employers and their clients can have confidence and trust that registered engineers and technicians have met globally recognised professional standards. Registrants possess and maintain the knowledge, skills and commitment required to meet the engineering and technological needs of today, whilst also catering for the needs of future generations.
Professional Registration is a well-established part of the culture in some engineering sectors, particularly those with a strong ethos on regulation, safety and security (such as defence, aviation, rail and nuclear) but it is less so in Electronics design and semiconductors. However, the benefits of registration such as international recognition and personal commitment to standards are equally applicable across all of Electronics.
Therefore, earlier this summer we organised an online event, in collaboration with the IET, for our graduated scholars. The focus was to learn more about the process of becoming professionally registered as a CEng. It was really pleasing that more than 40 graduated scholars signed up.  As well as hearing from myself and the IET, we were joined by two alumni who had already become Chartered Engineers to share their experiences and answer questions.
Feedback from the event was very positive. Everyone said that they were better informed and all those 'not sure' about professional registration before the session were more positive afterwards. As part of our ongoing work on skills, we hope to provide more support and additional opportunities for professional development to help our alumni progress in their careers.
If you would like to learn more about how our Scholarship Scheme could help your company or you would like to support our work, then please just get in touch with me: [email protected]
International Women in Engineering Day (#INWED) celebrated its 9th anniversary last month.  Started by a good friend of the UKESF Dawn Bonfield MBE, #INWED gives female engineers around the world a profile when they are still hugely under-represented in their professions.
This year for #INWED, the Women's Engineering Society (WES) showcased the top 50 women in engineering Inventors and Innovators. These are the brightest and bravest women in engineering, who identify an unmet need, then create the solution, or improve existing products and processes to make our lives easier.  Our Chair, Neil Dickins, has written a blog post highlighting some of the exceptional and inspirational females working in the Electronics sector.
At the UKESF, our focus is on the future. We are working to address the gender imbalance in the Electronics sector. This year, with support from the CSA Catapult, we have massively scaled-up our Girls into Electronics programme. This is a series of 'taster' days hosted by the Electronics departments at some of our partner universities. Well over 200 female pupils will be taking part in these events, which is a really encouraging number. For our prestigious UKESF Scholarship Scheme, we had a record number of awards to female students this year, which is again very encouraging. Last month, we also celebrated three of our female scholars who have gone onto achieve recognition as future BrightSparks.  Therefore, although there is much work to be done, there is some hope that progress is being made.
If you would like to learn more about how our Scholarship Scheme could help your company or you would like to support our work, then please just get in touch with me: [email protected]
"As an industry we embed our technology so well that […] it is completely hidden from view and it's functionality completely integrated, to the extent that this technology is often completely un-appreciated."
Many of our supporters will know that NMI members helped found the UKESF, and we retain close links with TechWorks. You might have heard about TechNES. We asked their network director, Steve Drew, to tell us a bit about it…..
"TechNES (The Technology Network for Embedded Systems) was built from the foundations of NMI, and has been established to provide a platform for coherence in this embedded systems domain, by connecting leading companies across industrial sectors, sustaining, and supporting the world-class engineering capability that exists in the UK. This group will cover all aspects of embedded systems design from hardware and software engineering through to systems engineering. From silicon design through to the end system.
"All areas of the modern economy are under-pinned by smart and connected Embedded Electronic Systems. As an industry we embed our technology so well that, whilst it is the single most critical building block, it is completely hidden from view and it's functionality completely integrated, to the extent that this technology is often completely un-appreciated. We aim to create a rich and vibrant community of embedded engineers, focused in on the key challenges faced by today's design engineering community."
If anyone is interested in TechNES, or would like to join one of their new working groups, please visit the webpage for more information.

At the UKESF, we are working hard to address the gender imbalance in the Electronics sector, for instance through our Girls into Electronics initiative. We are also tackling the wider challenges around diversity and inclusion. This guest blog post, written by James, one of our Scholars, shares his experiences and gets to the heart of the matter. We have written previously about why We Need 'Real' Models, not 'Role' Models, and James shows us exactly why this is so important.
"A diverse mix of voices leads to better discussions, decisions and outcomes for everyone."
Sundar Pichai, CEO, Google.
Diversity is the practice of including or involving people from a range of different social and ethnic backgrounds and of different genders, sexual orientations, etc. To be fully diverse means working to attract and then support a whole spectrum of people and cultivating an inclusive culture.
According to the All-Party Parliamentary Group on Diversity and Inclusion in STEM report in 2020, Engineering (the largest of the four disciplines into which the STEM workforce can be sub-divided into) is more likely to be White than the others. Ethnic minorities comprise 14% of the working-age population and 12% of the employed population; however, only 7% of the workforce workers are from ethnic minorities in engineering.
As a Black African Electronics Engineering student, these statistics ring true to my experience.
Being a UKESF Scholar has given me the opportunity to reach out and create awareness about Electronics and STEM in general.
Through my interactions with Black students as a STEM ambassador, and at the University of Surrey, one of the factors still hindering diversity in STEM is the lack of positive role models who share the same background as young people from minorities.
In my view, this means that these young people from underrepresented groups aren't inspired into careers as they don't see others like them. This misconception, that these roles are not for them, creates a vicious circle.
It is my experience that schools and universities attempt to address this by inviting highly successful and inspirational speakers. However, I think that this can sometimes have the wrong impact. As the speaker's experiences are vastly different from the audience's, they can't imagine themselves ever achieving as much, or even know how to get there.
Therefore, I have led an effort within my local community church group, bringing together young STEM professionals and students to provide advice and mentorship to young people.
We aim to provide mentees with a better understanding about and access to industries that their immediate family and friendship groups are often unfamiliar with. It's about levelling the playing field to ensure these young people can get the inside know-how and insights they need.
My contributions have been sharing experiences about university applications, work placements and job applications. Also, trying to inspire awareness about Electronics Engineering and explaining about career prospects. I know that my involvement has inspired several young people. I am glad to say more than ten students, with my assistance, have been offered Engineering courses at their universities of choice, starting this autumn.
After graduation, I hope to continue working with my future employer, the UKESF and their partner organisations in supporting efforts to promote diversity and increase the participation and involvement by more young people from underrepresented communities.
2021's Scholar of the Year Oana Lazar exceeded expectations during her 12-month placement with Siemens and demonstrated exceptional academic performance, technical skills and advocacy for women in engineering throughout her time at the University of Southampton. Oana was Highly Commended for this Award in 2020 and named runner-up in our Automotive Electronics Competition the same year. She also received Southampton Hub's first ever 'Southampton Hub Values Award', and has been put forward by Tessent's VP of Engineering, and Siemens' Senior Director of Portfolio Strategy, to represent Tessent for the Global Semiconductor Alliance's 'Female Up and Comer Award'.
"The UKESF Scholarship Scheme has quite literally changed my entire life. It is therefore an absolute honour and a true pleasure to receive the 2021 UKESF Scholar of the Year Award.
"I would like to thank my fantastic sponsoring company, Tessent Embedded Analytics, part of Siemens (formerly UltraSoC), whose brilliant Engineers have given me the best possible introduction to the industry. Through my 12-month industrial placement as part of my Master's at the University of Southampton, I have discovered the immense breadth of opportunities available to Electronics Engineers. By working as a member of Tessent Embedded Analytics's Software Team, then Hardware Team and Applications Team, I have discovered my true calling as an Embedded Software Engineer. Tessent Embedded Analytics is a company I would love to work for after graduating.
"Although the industrial placement has provided the tools and experience to boost my confidence in my engineering abilities, I still have doubts like everyone else. If you are a student reading this, and especially a fellow female Engineer, you are far from alone in your struggles. You should be courageous, and have faith in yourself and in your abilities for having gotten you this far. I cannot think of a better way to secure your future than by applying to the UKESF Scholarship Scheme, and aiming for the UKESF Scholar of the Year Award.
"I would never have gotten this far without the immense guidance, support, and opportunities offered by the University of Southampton. Having never held a breadboard before I began University, Southampton has taught me everything I know about Electronics, and encouraged me to apply to the Scheme.
"Southampton continues to inspire me, and inspires me to inspire others: during the pandemic I led an engineering outreach programme called 'Invent Plus', part of Southampton's branch of Student Hubs, a national charity. We designed and sent 600 practical activity packs to 9 schools across the UK, introducing over 200 Year 9 schoolgirls to the wonders of electronics, and held virtual events to encourage more girls into STEM.
"There could not be a better time to get involved with the Electronics industry than now, and there could not be a better way of doing so than through the UKESF. You never know which doors may open for you in the exciting, ever-changing, and revolutionary world of Electronics, taking the entire world in new directions."
The Dialog Award for Female Undergraduates is a collaboration between Dialog Semiconductor and the UKESF. The Award supports females who are commencing the first year of their undergraduate studies on Electronics-related degree courses at leading UK universities with a bursary, a paid summer work placement at Dialog, and student membership of WES.
In this blog post we hear from three recent recipients of the

Award about their work placement experience and their plans for the future as graduate engineers.
Husna
Imperial College London, 2020 Award recipient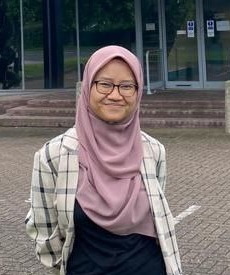 "My internship with Dialog Semiconductor exceeded my expectations. I was trained to use industrial tools by my supervisors and they were very hardworking and passionate about their work. The supervisors were beyond helpful and knowledgeable. Seyda interviewed me before entering the company and she continuously helped me adapt and advised me throughout the work process. I was encouraged everyday to ask questions and progress further to understand Electronics. I have only great things to say about the company and the people there, and highly recommend it. The experience has caused me to learn more about Electronics and appreciate the design work that goes into it. No words can express how much I am indebted to the people there for cultivating my passion.
"Despite my internship having to be remote, the IT and HR Department responded to all my enquiries as soon as possible and I felt supported throughout. Thanks to the the amazing work experience, I am more adamant on taking Electronics-based subjects for my future endeavours. I aspire to be as skilled as the people there and able to give back to society as they are."
Carol
Imperial College London, 2020 Award recipient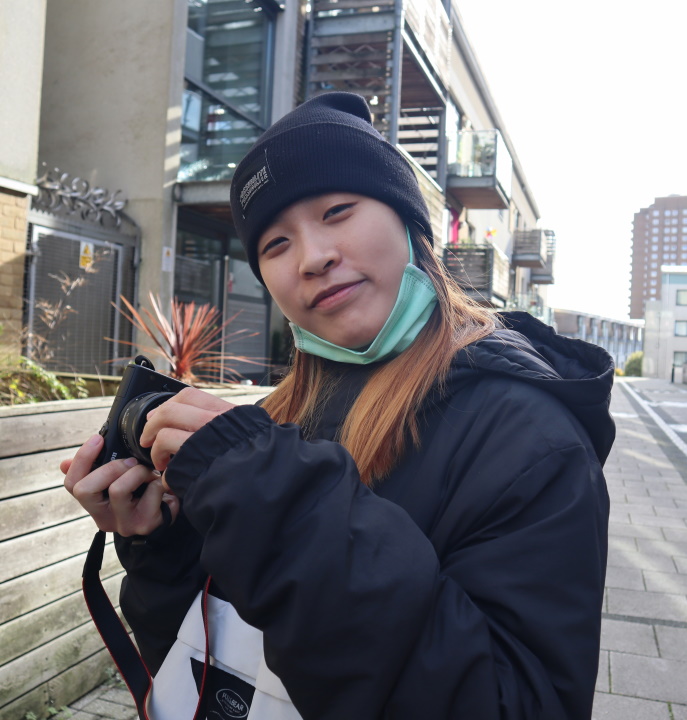 "I was always captivated by engineering, which combines mathematical theories and practical design. I love the fulfilment you have when you are able to build and observe your design, especially in Electronic Engineering, where the design cycles are relatively shorter.
"Having my internship at Dialog Semiconductor really opened my eyes to the industry, having a taste of how it is different from the theoretical knowledge taught in school, focusing much more on reliability and sustainability of products. The company mainly works on PMIC design, especially on automotive. I was in the Custom Mixed Signal Digital Design team, which focuses on RTL design and verification. Learning all the tools and practices that Dialog uses made me reflect and improve my workflow approach, which I believe will be very beneficial to my future coursework and career. High level design abstraction and verifications were planned before starting on the technical coding part, allowing me to spot potential design faults and reduce time in debugging.
"This internship further reinforced my interest in RTL and hardware design. I enjoy the process of designing synchronous digital circuits and thinking about digital signals flow. Thus, I also plan to study modules that involve hardware designs and embedded systems in my remaining years of study."
Dialog Semiconductor
Chris Barton, Talent Director, Dialog Semiconductor
"We are incredibly proud to partner with the UKESF on this programme. The Dialog Award for Female Undergraduates provides these talented Engineers a platform to develop their academic skills in a professional environment and we are delighted to be in the position to support Carol, Husna and Emma, along with the next generation of UKESF undergraduates, to broaden access to the wide variety of potential career paths in the Electronics industry, and of course with us here at Dialog (A Renesas Company)."
Our successful Scholarship Scheme is at the heart of the UKESF. Over the last 10 years, we have supported over 600 excellent Electronics students from leading universities. Many of these are now flourishing as graduate engineers, working for companies across the Electronics sector. Rightly, we are very proud of all of our graduates and we wish them all every success in their future careers. As we conclude this series of posts celebrating our 10th Anniversary, we wanted to highlight the notable achievements of some of these former UKESF Scholars.
Mary Bennett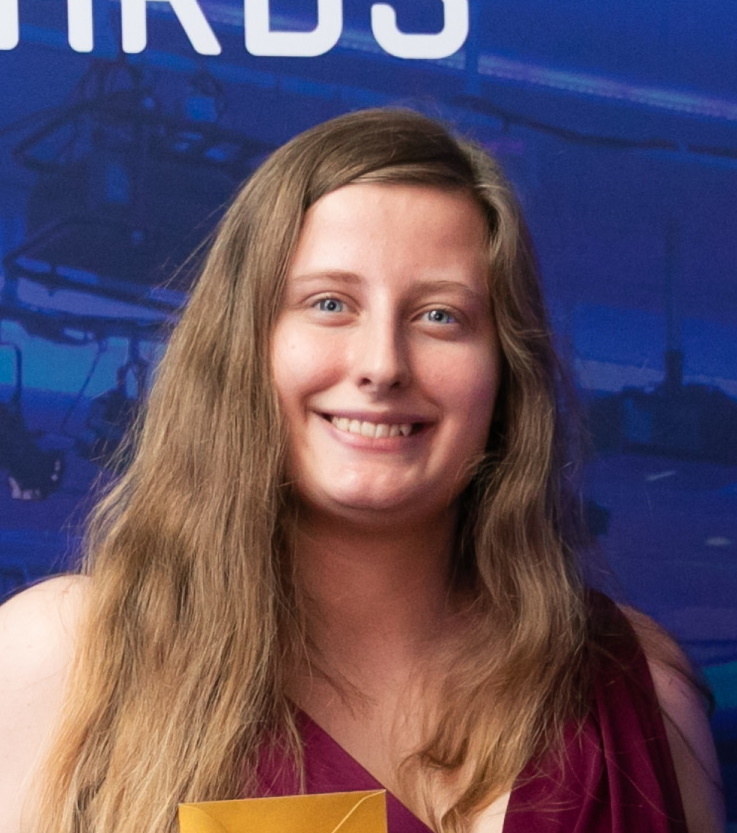 Mary (UKESF Scholar 2016–20) studied at the University of Surrey, was sponsored by Embecosm and in 2019 was jointly named our Scholar of the Year. During her industry placement, she designed and created an open source, educational resource to be used at Chip Hack and in schools, as well as speaking at ORConf – the first woman to do so in the six-year history of the conference. Mary continues to work for her sponsor company following graduation, as a Compiler Engineer.
Emma Curati-Alasonatti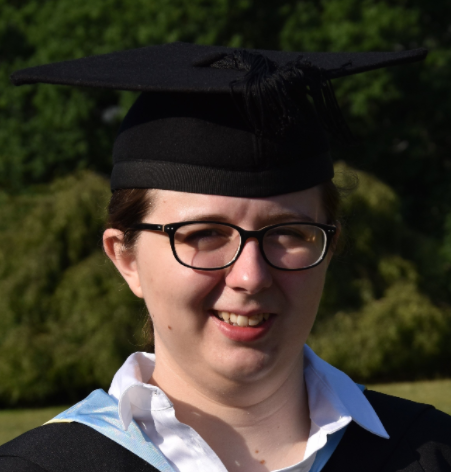 Emma (UKESF Scholar 2014–17) studied at the University of Southampton, where she graduated with a First Class MEng in Electronic Engineering. In 2018 she was awarded Young Engineer of the Year at the TechWorks Awards, and in 2019 made EW's BrightSparks list for her graduate project and her volunteering. During her Scholarship Emma was sponsored by Arm, where she is now an Electronic Engineer, having worked there since graduation. In 2017, Emma wrote a brilliant guest blog post for us on gender imbalance in the Electronics sector, titled 'Where are the queues for the loos?'.
Yanislav Donchev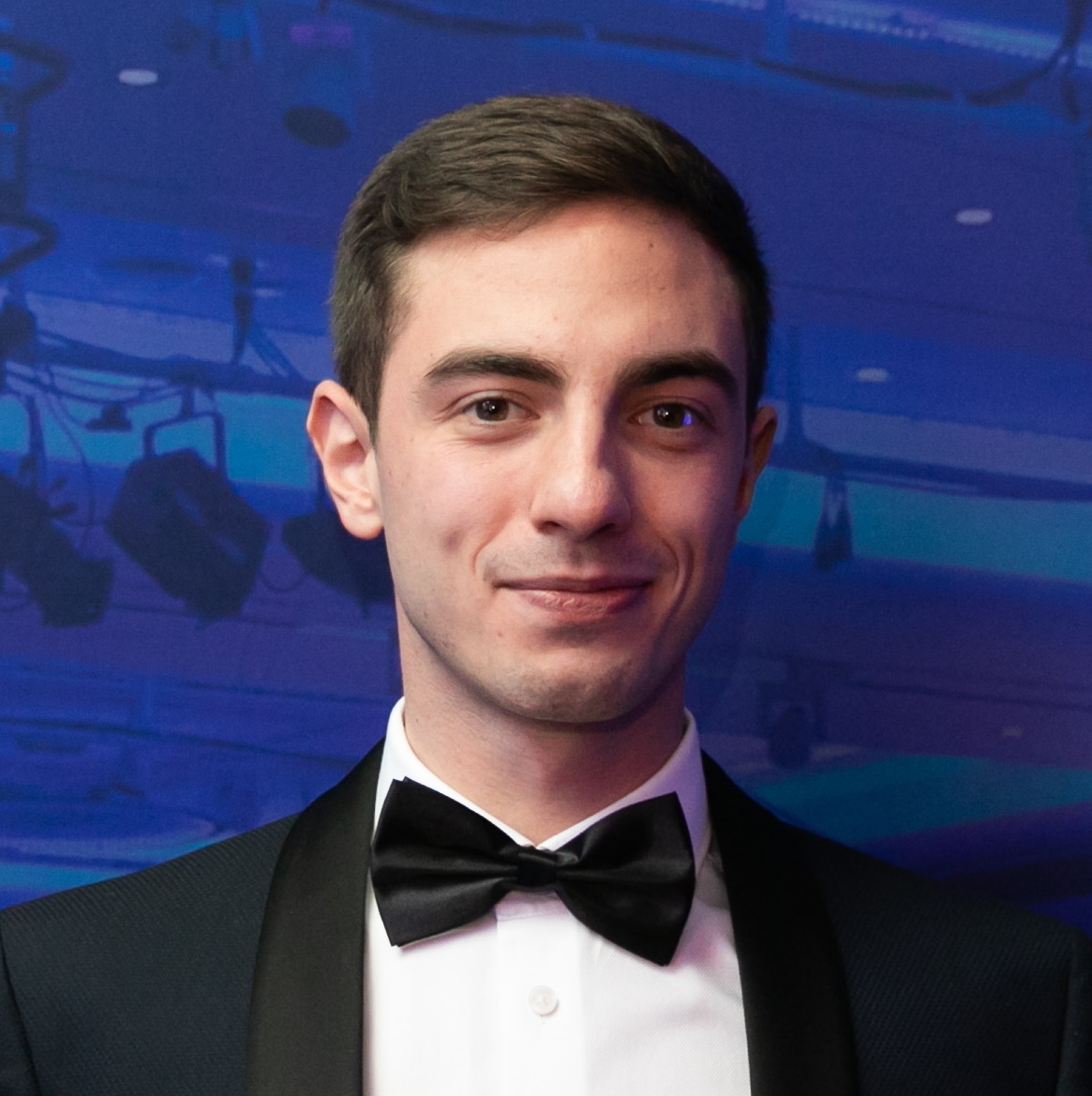 Yanislav (UKESF Scholar 2018–20) studied at the University of Southampton and was sponsored by Qualcomm Technologies. In 2019, he won our Embedded Systems Competition and was also named one of EW's BrightSparks for a variety of achievements, including a device he created at university and his incredible outreach work. In 2020, Yanislav wrote a guest blog post for us on his air drumming project and in 2021 volunteered his time to write the extensive user guide for our new Insight into Electronics project. Yanislav is now a Software Engineer at one of our sponsor companies, Graphcore.
Max Holland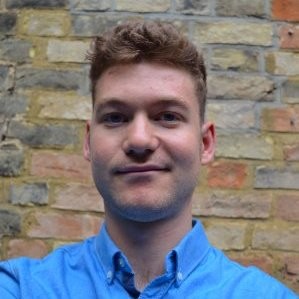 Max (UKESF Scholar 2013–15) studied at the University of York and was sponsored by Arm, where he accepted a position following graduation and is now a Senior Engineer. In an interview with us, he said, "I was awarded a Scholarship in the third year of my degree so the following summer I completed an internship at my sponsoring company and attended the UKESF Scholar Workshop. I found both experiences extremely useful in gaining skills to use in completing my final year of study; learning first-hand about the industry and developing my engineering skills, which have been valuable in returning to work as a graduate."
Nathan Ruttley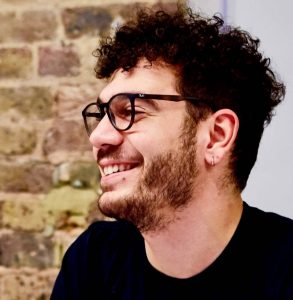 Nathan (UKESF Scholar 2014–16) studied at the University of Southampton and was sponsored by NVIDIA. He made the 2019 EW BrightSparks list for his work on an energy- and money-saving device. Later that year, Nathan started a boutique consultancy company, Embedism, offering affordable prototyping and electronics+firmware development for start-ups. At the start of the pandemic, thanks to his industry contacts and fully kitted-out workshop, Nathan was able to cheaply source materials and use his laser cutter to cut visors at a rate of around one every 2 minutes. In April 2020 he had already made over 1,700 headbands and distributed them to volunteers for final assembly and distribution to their local NHS facilities.
Joanna Taylor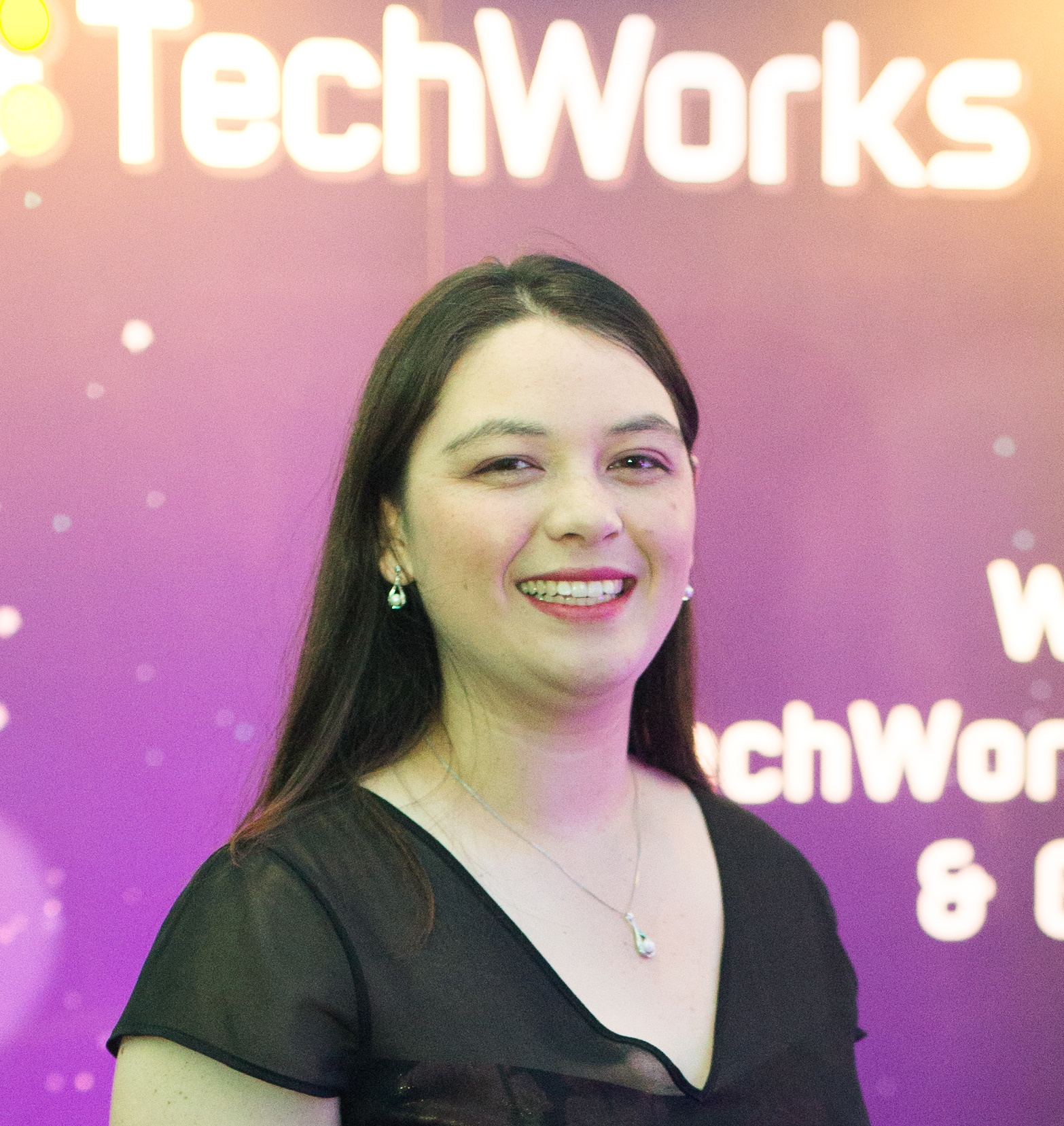 Joanna (UKESF Scholar 2013–17) studied at the University of Bristol, was sponsored by Imagination Technologies and in 2016 was awarded our Scholar of the Year. Joanna now works as a Silicon Product Engineer at UKESF sponsor company Graphcore. In 2019, Joanna told our supporter IC Resources what advice she would give young women looking to break into Engineering today: "I'd tell them to not be afraid or shy. If Engineering is what you want to do, then be enthusiastic about it and don't be afraid to 'boast' on your CV. I've found that many women aren't very good at 'showing off' their achievements, even when what they've achieved is really amazing."
Ricki Tura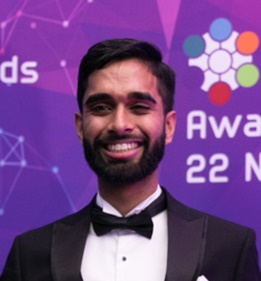 Ricki (UKESF Scholar 2016–20) studied at the University of Southampton and was sponsored by UltraSoC (recently acquired by Siemens). In 2018 he was awarded our Scholar of the Year, and in 2019 was named an EW BrightSpark for this and a document-generating tool he created, as well as his position as president of Southampton's 2,000-strong Electronics & Computer Science Society, having doubled the society's participation at industry partner events. Ricki has worked for his sponsor company since graduation and is now a Hardware Design Engineer.
Our Scheme is widely recognised as an exemplar of engagement between Higher Education and industry
Pictured above are the attendees of the first ever Scholar Workshop in 2011.
At the heart of the UKESF is our undergraduate Scholarship Scheme, providing students with the opportunity to experience Electronics and engineering in practice, through meaningful work placements, and to undertake professional development in order to succeed in industry as a graduate. Over the last ten years, our Scheme has gone from strength to strength, and is widely recognised as an exemplar of engagement between Higher Education and industry.
Over time, we have expanded the range of companies involved with the Scheme to over 70, reflecting the breadth of the sector from semiconductors, through analogue and digital design companies, to embedded software. Employer satisfaction remains reassuringly high; indeed, in a recent survey, an amazing 96% of respondents said that they would recommend us.
We now partner with 26 leading universities right across the whole of the UK, and have directly supported over 600 students. Of those who have graduated, 91% are working for Electronics, Engineering or Technology companies. We also remain committed to supporting diversity; since the Scheme began, 15% of our Scholarships have been awarded to female undergraduates. In addition, of the Scholarships awarded over the last six years: 21% were BAME, 73% were state-sector educated and 23% were the first in family to go to university.
Below, you can read about the experiences of three engineers who formed part of our first cohort of Scholars, all the way back in 2010…
Adam Malpass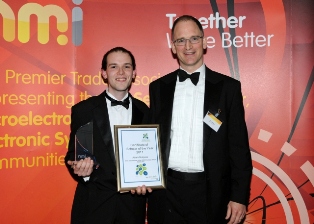 Adam (UKESF Scholar 2010–12) studied at the University of Southampton and was sponsored by Dialog Semiconductor. In 2011 he won our inaugural Scholar of the Year Award, and in 2013 was named Young Engineer of the Year at the NMI (now TechWorks) Awards. Following graduation, Adam worked for his sponsor company for eight years at their office in Tokyo, Japan, ultimately as a Senior Analogue Design Engineer. He now works for another of our sponsor companies, Apple, as an ASIC Design Engineer.
He told us, "After graduation, I worked for my sponsoring company Dialog Semiconductor in Tokyo, Japan, for eight years, so I'm sure you'll be happy to know that I spent so long with the company that provided me with the UKESF Scholarship. I have had the chance to design ICs that are being used in all kinds of products around the world, from mobile to automotive. My highlight so far was the first time I walked into a shop and bought a product that included one of my designs inside it. I wish I could say what it was, but sorry that's a secret! My experience as a UKESF Scholar was great; it gave me a chance to learn more about the company and build relationships, so that coming back to work as a graduate was an easy choice."
Fergus MacGarry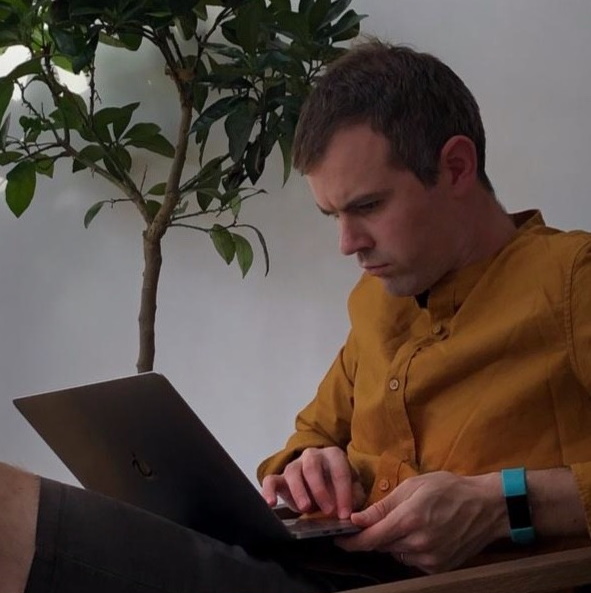 Fergus (UKESF Scholar 2010–12) studied at the University of Southampton and was sponsored by Imagination Technologies. Following graduation, he worked as an Engineer at Arm, and now works as a RTL Design Engineer at Apple – both of which are UKESF sponsor companies.
He told us, "I can't pick out one career highlight, but something that never gets old is seeing new products using chips I've designed. I especially get a kick out of optimising for low power, and once you scale up how many of these chips are used around the world every day, I quickly realise that I have personally reduced the electricity consumption of humanity by a fairly large power station so far!
"My main memory of being a UKESF Scholar was a feeling of being surrounded by lots of really bright young engineers who were keen to build things. It was a really fun environment, and it meant wherever I have worked since I have pushed for participation in UKESF's Scholarships, as I think they are the best ways to get access to some of the best young engineers in the UK."
Matt Lokes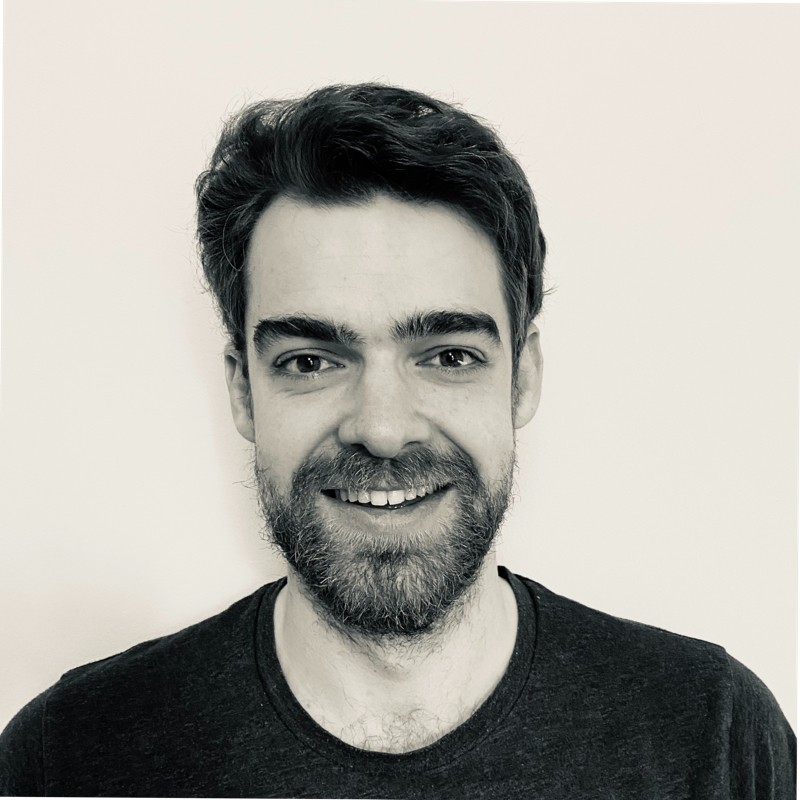 Matt (UKESF Scholar 2010–12) studied at the University of Southampton and was sponsored by Imagination Technologies, where he worked for five years following graduation as a Hardware Design Engineer. Matt later worked for another of our sponsor companies, UltraSoC, for over two years, and now works for Mentor Graphics as a Senior Engineer in Hardware: Tessent Embedded Analytics.
He told us, "My career highlight so far is having the opportunity to architect, design a key component in an ISO26262 certified IP design, which is being used in an ADAS system used in millions of cars. My UKSEF Scholarship gave me a good foundation in a good company to start my career. I've worked at several companies and met many other UKESF Scholars along the way, and they've all felt the same."
As we celebrate the 10th anniversary of the UKESF, we thought we should look back to the very beginning to learn more about the start of our journey. To do this, we have collected the memories of those who were principally involved at the time. Click the links below to read our series of interviews and find out how the UKESF was created in the words of the people who were there.
Indro Mukerjee, Former Chair – "The skills gap has been a well-known thing in the UK and much discussed, but doing is better than just discussing so the intention was to take a practical step of action … The fact that the UKESF is still around and going strong after 10 years is testimony to its value to industry, universities and other stakeholders. That's the most pleasing thing of all."
Lynn Tomkins, Chair & Director – "The business model has evolved in terms of expanding key activities and initiatives, in addition to the Scholarship. I see two major steps in improving business performance – the appointment of Stew as our CEO, and the development of Electronics Everywhere."
Derek Boyd, Trustee & Director, Former CEO of NMI/TechWorks – "As we've moved forward, seeing so many incredibly bright young people coming through the program and developing excellent careers has been great to see and continues to motivate me … I hope we will see the Foundation's role continue to encourage more young people to embark on this journey and that we give them as much help as possible along the way."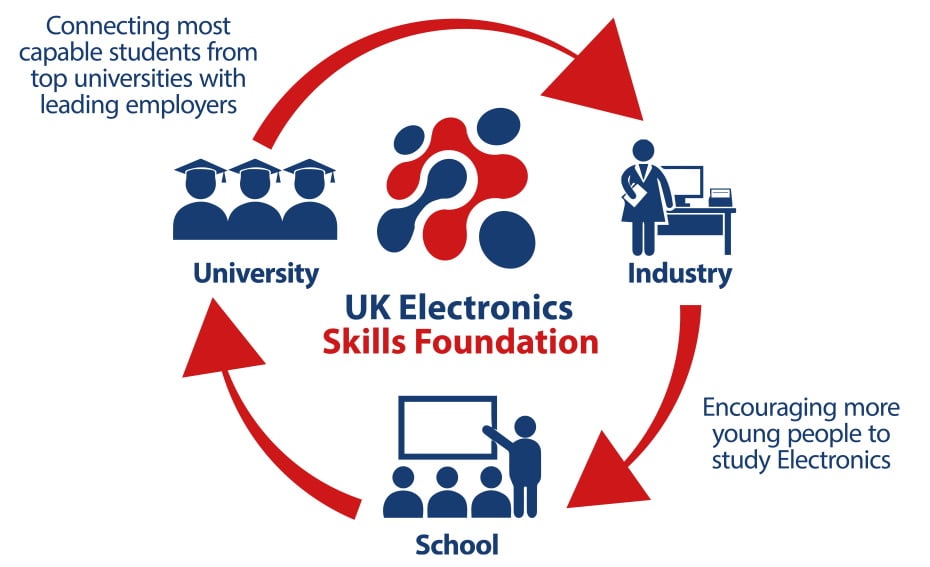 Wendy Daniell, Former Programme Director – "My first memories are of arranging and attending meetings all around the UK to engage with potential stakeholders for this group. Once the group was formed, we had a series of day-long meetings, which resulted in a proposal for the UKESF … Ultimately, we hoped our Scholars would be become the next generation of leaders in the Electronics sector."
John Moor, NMI/Techworks – "We gathered anecdotal evidence, UCAS and university data, but that was not enough to get buy-in and real commitment – we needed to up our game. We were fortunate enough to win the interest of Indro Mukerjee and he encouraged us to put more effort into shaping up the plan … Then we had to take it on the road and socialise it with our most important stakeholder group besides the raw talent: industry."
Darren Race, Trustee & Director, Leader Facilitator at Scholar Workshop – "I have been involved with the UKESF from its formation back in 2010. The key differentiator for me is how the programme was designed, driven and aligned with the demand/requirements of employers, i.e. industry led; something which is unique. This is further demonstrated by the level of industry engagement and investment throughout the programme."
In this series of posts we will hear from those involved with the creation of the UKESF, reflect on some of the highlights and catch up with some graduated Scholars
As the UKESF moves into its second decade, our Foundation is developing all the time. We are seeing our undergraduate Scholarship Scheme go from strength to strength and we are creating even more initiatives to encourage young people into Electronics. However, it is important to pause and take a moment, reflect and look back over the last 10 years. In this series of posts we will ask those involved in the creation of the UKESF to share their stories, reflect on some of the highlights of the last 10 years and catch up with some of the students who have graduated from our Scholarship Scheme.
To get started, here's a video we created last summer to celebrate our 10th Anniversary, giving a brief history of our story and achievements since our founding in 2010:
Be part of the UKESF's future by supporting our work or by joining our Scholarship Scheme. Contact [email protected].
"This prototype has provided a very viable proof of concept of a smart interactive map, fulfilling the brief of answering the "Where am I?" question on a physical map."
David & Ala, UKESF Scholars and University of Southampton students
Electronics is all about using technology to solve problems and make people's lives better. At the UKESF, we like to publicise innovative projects undertaken by undergraduates at our partner universities. One project that recently caught our eye was an 'Interactive Smart Textiles Map'. This was a project undertaken by a group of MEng students, including two UKESF Scholars, from the University of Southampton. We asked David and Ala, to share their thoughts about the project. This is what they told us:
SplashMaps Ltd, who produce flexible fabric maps, sponsored the project. They requested that Electronics be integrated into their product, to display the user's location on the map, whilst still maintaining the map's original flexibility and feel.
The project was a continuation from a previous year; therefore, it was important to build on the previous team's findings and make improvements. It was clear from the outset that the parts of the systems we wanted to focus on were the LEDs, GPS size and product integration as well as adding an off-the-map feature and additional multipurpose LED grid for a refined informational display. It was decided to split the team into three main area of focus:
The display team would use LEDs to display the user's position on the map with any additional information
The navigation team would work on the GPS circuitry along with an electronic compass
The power team would develop a wireless power system between a portable transmitter and flexible receiver circuit housed in the map
The original design plan for the integrated map is seen below: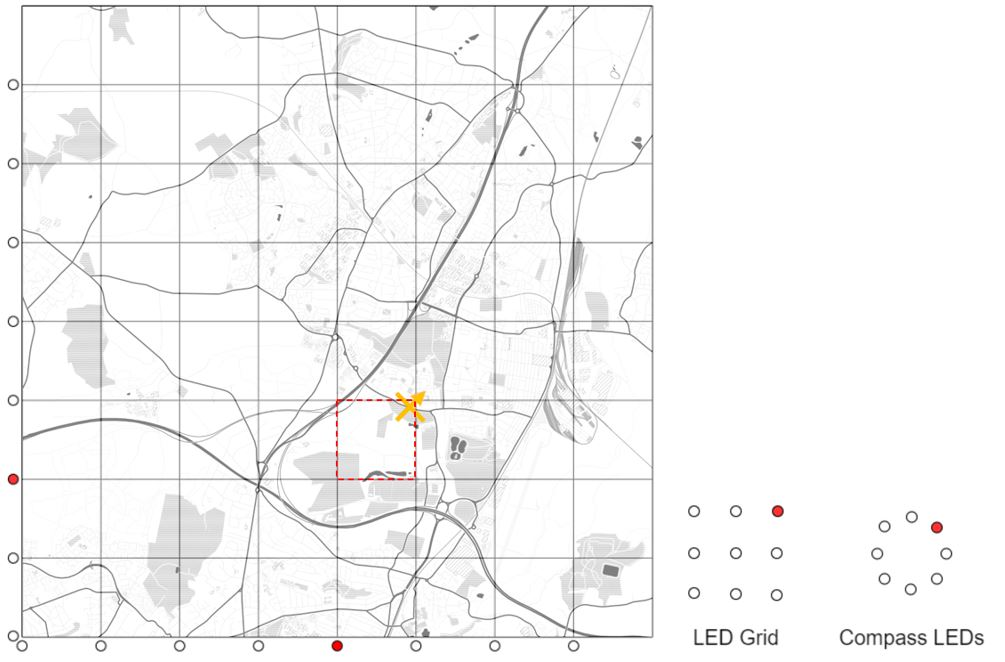 Figure 1: Initial integrated map design.
We only had 12 weeks to complete the prototype, therefore planning was key. The first 4 weeks were spent on researching potential ideas and the creation of a detailed specification and plan by each sub-team, weeks 4-8 on designing the system, schematics, PCBs and making the individual systems, and weeks 9-10 spent on whole system integration and putting the product together. Finally, weeks 11-12 involved summarising and presenting our findings in the form of a report and poster.
The prototype produced in this project contains a large number of features that went a long way to differentiating the integrated map from conventional products. We devised a solution to indicate in which of the map's grid squares the user is located, and we also refined the location, within each 1km square with an additional 3×3 LED grid. Adding an electronic compass helped with direction.
We ensured that the Electronics we incorporated did not compromise the map's water resistance. One extra feature we included was an 'off-the-map' function, so even when outside of the mapped area, the navigator is shown where they are in relation to the mapped area in order to find their way back to help re-orientate themselves.
To see the map in action, watch the demonstration video on our YouTube channel: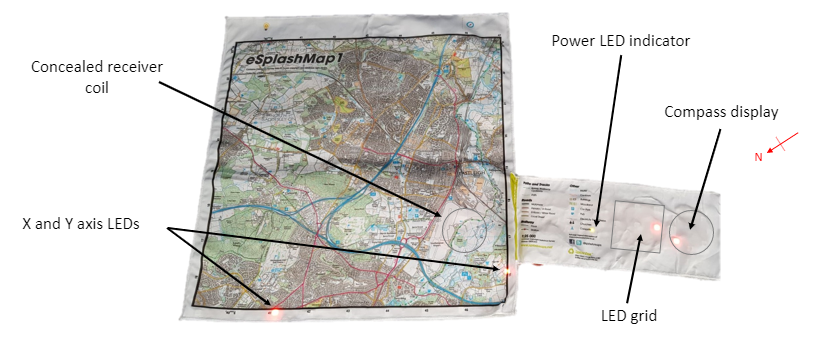 Figure 2: Final Integrated map prototype produced.
This prototype has provided a very viable proof of concept of a smart interactive map, fulfilling the brief of answering the "Where am I?" question on a physical map. We know that there are no guarantees that this solution will be developed into a final market product. Nevertheless, it does show great promise and has a number of potential development routes.
The project has been a tremendous success and it has been well received by the partner company SplashMaps, with Managing Director David Overton stating: "We're delighted to have, in our hands, a working version of a long-held vision thanks to the students' work. We're proud to represent this work at the Wearable Technology Show as a significant step on the way to a fully dynamic and interactive fabric map." It is certainly a novel and intriguing concept, and we are eager to see where it will progress.
In2scienceUK upskills young people from low income backgrounds by providing them with high quality careers guidance, STEM skills experiences and mentors.
In2scienceUK is working hard to address the STEM skills gap, and have created a four step programme aimed at disadvantaged young people from economically challenged backgrounds. At UKESF, we are happy to be supporting their mission, and asked them to write a blog post explaining more about what they do, and how you can support them too.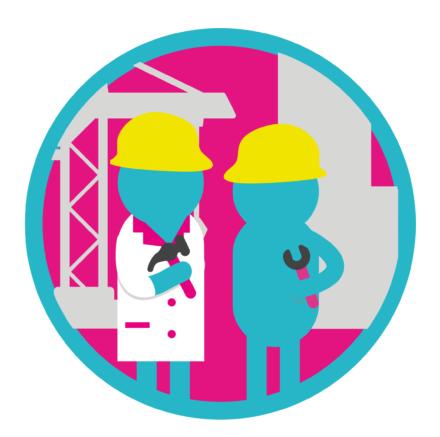 If the outbreak of Covid-19 has taught us anything, technology makes the world go round. A world without YouTube, social media and Zoom is unimaginable now more than ever. The modern world depends on manufactured electronics and innovative new technology to drive economic development and solve some of our most challenging global problems. The UK's electronic sector is genuinely dynamic and is a world leader in terms of creativity and innovation. However, the demand for capable, employable graduates is currently outstripping supply. Although careers in electronics offer exciting, world-changing and well paying opportunities, the UK is now facing a deficit of skilled workers, with 66% of employers in the electronics sector currently recruiting engineering and technology staff. This shortfall is why In2scienceUK and UKESF seek to address this predicament by supporting more young people to pursue a career in the field of electronics across the UK.
A 2019 Wiley Education Services study highlighted the pace of technological change as being one of the most frequently cited contributors to the skills gap problem. An interesting finding in that same study stated that the rapid evolution of digital technology means that many new skills are increasingly having to be acquired and updated "on the job". In2scienceUK upskills young people from low income backgrounds by providing them with high quality careers guidance, STEM skills experiences and mentors. By engaging with young people, we can ensure they are not left behind and prevented from reaching their potential.
The young people that take part in the In2scienceUK programme are from disadvantaged backgrounds in that they are recipients of free school meals, a key indicator of childhood poverty in the UK. The In2scienceUK programme aims to provide these young people with a better future by allowing them to participate in high-quality work placements, undertake actual world research with STEM professionals and benefit from supportive role models. This year In2scienceUK will be supporting 800 additional young people through the award-winning In2scienceUK programme thanks to UKESF. These young people have few opportunities but are highly passionate about progressing towards careers in the STEM sector. The programme will give these young people the confidence, skills and role models to realise their potential and understand career pathways in electronics.
Due to the outbreak of Covid-19, we are continuing to support young people through our bespoke digital learning platform. By partnering with In2scienceUK, you can help young people that have had their formal education significantly curtailed by the outbreak of Covid-19 and the restrictions on face to face education. To find out more, please see our In2scienceUK UKESF Proposal.
We share our impact and evaluation data with all our partners to show their contribution to diversity and inclusion in STEM. Our partners can become champions of diversity in STEM through a partnership with In2scienceUK and contribute to greater inclusion through collaboration. We aim to support greater diversity and inclusion in STEM by working with industry partners who aim to promote equality through collaboration to foster positive industry development.
Banner image © In2scienceUK
"The key thing is to gain some hands-on experience. This is essential to build up both knowledge and 'know-how"
Increasingly we are seeing a 'blurring' of the demarcation between Electronics hardware and software, with embedded systems being an obvious example. Consequently, at the UKESF, we take a very broad and inclusive definition of 'Electronics'. We work with a range of companies spanning the whole spectrum of Electronics. One company firmly at the 'software' end of the spectrum is Embecosm, who are experts in open source compiler tool chains and operating systems. They have sponsored a number of UKESF Scholars who have gone on to become professional software engineers, often achieving international recognition early in their career. Therefore, we asked Dr Jeremy Bennett, the Founder and CEO of Embecosm, for his thoughts on how students can prepare for a career in software. If you are studying an electronics discipline, but want to move into software, then this blog post is for you. This is what he told us……..
First of all, as an Electronic Engineering student, you will have some generic engineering skills that are just as applicable in the software world. These will be technical and numerical literacy, general project management skills and some 'soft' skills around working with other technical people. You will also already have some specialist skills that are relevant to some software disciplines, particularly an understanding of electronic hardware. This immediately suggests some specific areas of software engineering where you could focus; these are embedded software, EDA tools, compiler tool chain development, hardware modelling and operating system development.  More widely, your numeracy may suit you to disciplines like FinTech or more general modelling. However, you are probably less suited to more high-level software development like user interface / web design or games development.
You are likely to have two main areas of development needs; these are programming skills and software engineering skills.
Programming is the detailed technical craft of writing code. It is a mixture of knowledge of standard ways of doing things and hands-on personal experience. Software engineering is the discipline of building complete systems. At a simple level, this is generic to all engineering; requirements capture, design, development, testing and deployment. But the next level down is specific to software; capturing requirements through use cases and use case diagrams, design using UML notation, development using techniques like design patterns, verification and validation at unit, module and system level, deployment and upgrade over time.
So how do you address these development needs? Some of it you can get through textbooks. Ask your colleagues on Computer Science courses what textbooks they use, or borrow their lecture notes. However, the key thing is to gain some hands-on experience. This is essential to build up both knowledge and 'know-how.  Employers will want to look at your code on platforms like GitHub. This is where open source software projects can help you. You can join a project and start contributing to develop your skills. Choose a sufficiently active project and look at their bug tracker for bugs that need fixing. Start with something easy and work your way up. Your submissions will be critiqued by the community, which for any decent sized project will be mostly professional software engineers. It is a great way to develop your skills. They are also quite likely working for potential employers.
If you want to go the extra mile, start contributing to documenting the project. This is usually the weakest part of an open source project, yet it is something everyone needs, so you will be very popular. The best thing is, if you make a big contribution to the user manual, your name goes on the front.
So, although you may not have a degree in software engineering, a potential employer can see that you are making significant contributions to a public project. You are demonstrating your practical skills, and in a way that the potential employer can inspect. This will make a huge difference to your chances of being invited for an interview and whether or not you are hired.
If you are interested to learn more about compilers, then I would recommend reading this standard text book: "Compilers: Principles, Techniques and Tools" aka 'The Dragon Book'. I would also suggest you also join either the LLVM project or the GCC project (both open source compilers) to develop your programming skills.
If you really want a career in software, this works. We had an outstanding student apply to the UKESF Scholarship Scheme in their second year at University, but without sufficient programming experience for us to accept. However, when they applied as a graduate, we were able to take them. They are now a highly regarded member of our software engineering team, already developing an international profile.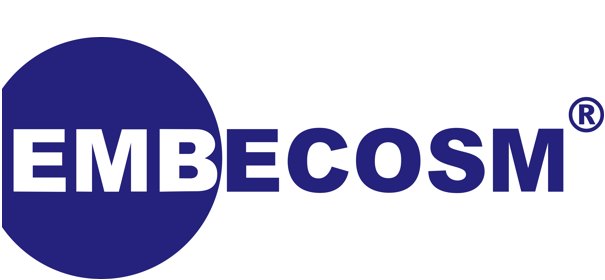 The biggest impact this project had on me was the introduction to deep learning.
Yanislav Donchev
Last year, with the support of our friends at UltraSoC, we launched a competition to showcase excellence, which can be entered by Electronics students completing a major individual project on embedded systems. The inaugural winner was Yani Donchev from the University of Southampton. His 'drumless' drumming concept was based upon embedded MEMS motion sensors interfaced with a microcontroller that connected via Bluetooth to play through a smartphone. We were so impressed with his project that we asked Yani to tell us more about it.
If you told a non-engineering person about a normal-looking drumstick that connects to your phone via Bluetooth and allows you to play the drums in the air, their jaw would drop to the floor. At least that is the reaction I received when I showed my engineering dissertation project to friends and family. The engineer's mind-set not only gives one the ability to understand how things work, but it also gives the power to build the things one imagines. In this short post, I will briefly introduce the air-drumming project I worked on during the third year of my Electrical and Electronic Engineering degree – an idea that lived in my imagination before my engineering knowledge turned it into reality.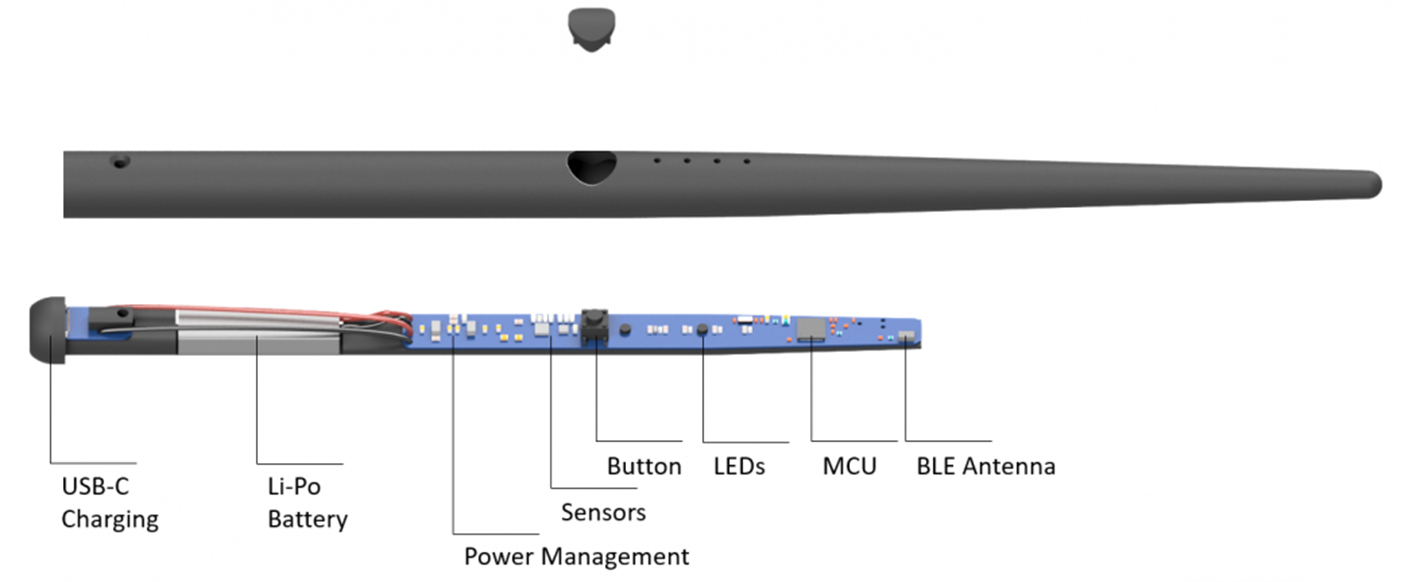 First, what does the product of the project do? I could write a paragraph explaining it, but I think that a short video demonstration will do a much better job.
The concept behind my air-drumming project is extremely simple: find large, sharp peaks in the acceleration of a drumstick – these correspond to "drum strikes" – and send a wireless triggering signal to a phone to play the sound. This is visualised below:

Of course, there are two other problems to be solved – detecting which drum has been struck and how hard it was struck. I will briefly hint that for these, the velocity of the drumstick before the strike and its orientation during the strike are used. A more detailed description for the curious readers is available in my dissertation. Once the problem of air-drumming was broken down to three well defined and simple to solve problems, the rest of the work included the use of CAD software, programming, and countless design iterations based on the close work with a professor from the music department from my university.
Thinking of a concept is easy, turning it into a product is hard but fun. I thought of the concept for the air-drums during my first year at university, but it wasn't until my third year that I had the knowledge and skills to create the product in the video. During this process I learned a ton about user experience, time management, budgeting, supply chain and manufacturing – invaluable knowledge that will find great use in my career. I am glad that I chose to study engineering and look forward to innovating and shaping the future.
For more information about the Embedded Systems Competition, please click here.
This year, we saw more than 2,000 additional girls taking Physics than in 2010; this is a 25% increase over the last decade.
Stew Edmondson, CEO, UKESF
Those of a certain age, like me, will remember a catchy song by Ian Dury and the Blockheads called "Reasons to be Cheerful, Pt.3". In the song, the lyrics include a quirky list of Ian's reasons to be cheerful. Despite the current cloud of gloominess surrounding us all, I believe there are still some reasons to be cheerful.
First, despite the pandemic, I was really heartened by the number of entries for our three undergraduate competitions this year. This shows that Electronics students continue to be engaged and motived. The competitions cover automotive electronics, RF engineering and embedded systems. The judges were impressed by the quality and standard of the entries this year. You can read more about the two female students who won the automotive electronics competition here.
Second, we know that more and more young people are interested in Engineering. For example, the engaging and innovative videos from the 'This Is Engineering' campaign led by the Royal Academy of Engineering have already been watched over 38 million times, with 90% of the video views by young people aged 13-17. It is particularly pleasing to note that 50% of the audience have been female. The article that I recently I co-wrote with our UKESF Trustee, Prof Bashir Al-Hasimi CBE from Kings' College, London picks up on this data and in it we set out an argument for engineering to be considered as a 'caring' profession.
Third, this summer's A-Levels. Although this was a most unusual year for students, with exams cancelled and results based on teacher assigned grades, aswell as a standardization model developed by OfQual, it was clear that the number of students choosing A-levels in STEM-related subjects continues to increase. Maths remained the most popular subject for students and this year the number of entries increased to over 94,000. The core STEM subjects of Biology, Chemistry and Physics remain amongst the most studied subjects. Collectively, these three subjects accounted for just over 20% of the total A-level entries this year. When including Maths, these four subjects make up nearly a third of all A-level grades awarded.
This year, Computing is again the subject with the largest growth, with an almost 12% increase to over 12,000 entries. Importantly, both Computing and Physics have continued to make progress in growing the number of female students. This year, we saw more than 2,000 additional girls taking Physics than in 2010; this is a 25% increase over the last decade, and the number of girls studying Computing has more than doubled in the last five years.
These are undoubtedly small but important signs as we encourage more young people towards Electronics and work to improve the gender balance in the sector. Therefore, from our perspective, there are some glimmers of positivity and reasons to be less gloomy, if not fully cheerful.
In2scienceUK promotes social mobility and diversity in science, technology, engineering and maths.
Rebecca McKelvey, CEO, In2scienceUK
The UKESF is delighted to announce a collaboration with In2scienceUK.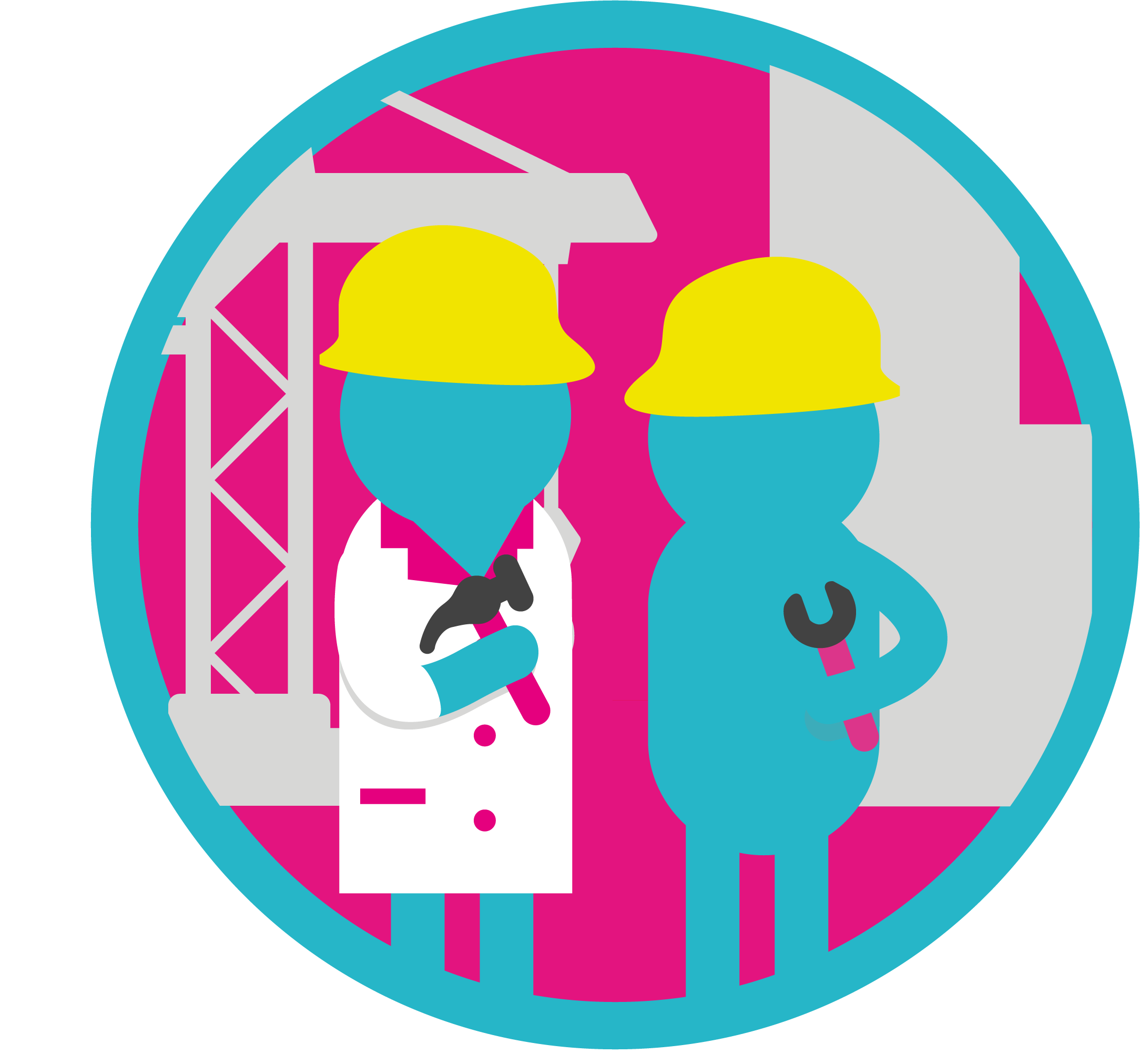 In2ScienceUK is a charity that supports young people from under-represented backgrounds to gain the essential experience, skills and confidence they need to reach their potential and progress to science and engineering degrees and careers. The young people that take part in the In2scienceUK programme are from low income families who are recipients of free school meals, and those from ethnic minority backgrounds.
As part of their programme, young people (Year 12) engage in employer-led professional skills development workshops, undertake real research with STEM professionals and benefit from supportive role models. In2scienceUK is having a dramatic impact on the lives of young people. 83% of young people on the programme progress to higher education and 56% onto top tier universities. This can be compared to just 11% of young people on free school meals advancing to top tier universities.
This year, despite the COVID-19 pandemic, their programme was a huge success, with nearly 600 young people being supported, 62% of which were female, 66% recipients of free school meals and 77% from black and ethnic minority backgrounds (BAME). These young people are progressing onto degrees and careers in engineering and technology.
Now, here is the rub. None of the companies that In2scienceUK currently collaborate with as hosts for work experience are from the Electronics sector. This means that we are missing a massive opportunity to do something to inspire the next generation. Therefore, if your company is based in cities where In2scienceUK operate (Birmingham, Bristol, Cambridge, Canterbury, Exeter, Lancaster, London, Oxford, Reading and Welwyn Garden City) then please consider hosting work placements next summer for Year 12 students with In2scienceUK. You can find more details here.
We know that degrees and careers in Electronics hold great potential for young people from disadvantaged backgrounds, enabling them to progress to meaningful and well paid jobs, and economic stability. Together we can be part of something greater and inspire young people to achieve their potential and, at the same time, contribute to real change, improving diversity and promoting inclusion in our sector.
To support In2scienceUK or to host your own employer-led scholars programme, please email Luke Mckelvey (Development Officer at In2scienceUK) at [email protected].
"Surely better to be innovative and fail, rather than fail to see what will arrive and consume the value of your organisation."
Paul Northey
Electronics is about using technology creatively to develop innovative products to help solve problems and make people's lives better. In this guest blog post by our friend Paul Northey, he talks about the process of innovation. As Paul says, "Innovation is a step into the unknown, you are expected to fail." This idea of failing being an important part of the development process is echoed by Matthew Syed in his excellent book, Black Box Thinking, in which he argues that failure drives innovation. One of my favourite quotes is attributed to Nelson Mandela and I think it sums it perfectly: "I never lose, either I win or I learn." Here are Paul's thoughts about innovation…

Innovation is a gamble, an educated bet on the racecourse. The only thing for sure in Innovative Development is that there will be failures, and if you don't participate you won't be innovating.
Innovation is a step into the unknown, you are expected to fail. In fact, reports suggest that 90% of innovative tasks within an organisation should fail; simply, if you are not failing, you are not innovating, you are simply evolving or, at worst, stationary.
However, what is important is that if you fail, you should fail quickly, learn your lessons, and move on. It's been claimed that James Dyson made 1,000 prototypes of his vacuum cleaner before he perfected the product. His recent public electric vehicle development was an example of innovation, but a fail late in the cycle. Billions of pounds into the project. However, immeasurable technologies, lessons, understandings will have been learnt by the organisation and will exhibit themselves in the future pipeline of products.
The innovative process may have been a great success, however, if can still fail due to pricing, promotion, support. Innovation is not just about products, it is also about business processes. It's important to have a very holistic view of what a successful innovation launch should involve. You often see great products fail for this very reason. It is important to have a phased gate milestone approach in innovation, with a wide participation and buy in, with transparency and openness. Together with a culture of emotional safety and one that celebrates failure, it's an essential part of the process.
Many organisations innovate and either stop or fail to see the disruption that is about to overcome them. Some classic examples:
Kodak: World leaders in amateur and pro photography film development, however in 1975 they developed the digital camera. They failed to see the disruption.
Nokia: Dominated the mobile market in the '90s and early 2000s – they failed to see the importance of data and software platforms.
Blockbuster: Every town and city had a Blockbusters video hire store; they managed the transition to DVD but failed to see the disruption of downloading.
Disruptive innovation is the blindside for many organisations, the inability to see what you have and a failure to see how the world is changing. However, when it arrives your business can be destroyed from market leader to complete failure in matter of years. Always challenge your strengths and ask your self regularly how can what we have can be destroyed.
Surely better to be innovative and fail, rather than fail to see what will arrive and consume the value of your organisation.
Always remember: Failure is the Mother of Innovation.
Paul Northey is the founder and Director of LINKS Global Tech – simply sourcing the best technical talent worldwide.
"We are encouraging universities to work with their industrial partners to create postgraduate programmes based on this
new Apprenticeship Standard. This would undoubtedly benefit the Electronics industry in the UK."
Stew Edmondson, CEO, UKESF
If you thought "Apprenticeships are only for entry level; they are for low skilled employees" or that "Apprenticeships cannot be used for existing staff", then you would be wrong, as both of these statements are incorrect. The truth is that apprenticeships cover the full spectrum of academic qualification levels and can be for existing staff of any age.
In the Electronics sector, there has been a degree Apprenticeship Standard (Level 6 – BEng) available since 2016. We know that at least fourteen universities have developed offerings using the standard, and that over 240 apprentices have enrolled on their programmes. This means that companies in England with an annual payroll of £3m+, who are paying the Apprenticeship Levy, will be able to fund up to 100% of a degree apprentice's tuition costs from their Levy contribution.
Last year, a Level 7 Standard was approved for delivery. This new, post-graduate, education route brings together university study with the invaluable on-the-job training of an apprenticeship. It is great that the University of the West of England, Bristol (UWE) has been leading the way and is the first higher education institute to launch a programme based on this Standard. However, we now need more universities to follow suit.
There is a massive opportunity for universities to adapt their MSc courses and work with industrial partners to create postgraduate apprenticeship programmes. Such apprenticeships would give graduate engineers the opportunity to accelerate and develop their knowledge and competencies, while maintaining a full-time job. For employers, it could offer an effective way of building additional capability in their graduate engineers in a cost-effective way by utilising their Apprenticeship Levy payments.
Find out more HERE or contact the UKESF.
"We are able to cut visors at a rate of around one every 2 minutes"
Nathan Ruttley
We are living in extraordinary times, and engineers are doing remarkable work to come up with innovative solutions to help our key workers. Graduated UKESF Scholar Nathan Ruttley (University of Southampton) is helping to protect NHS staff during the COVID-19 crisis by using his company's laser cutter to produce headbands for visors. Here Nathan tells us about what he has been up to since graduation and how he got involved in fighting the spread of COVID-19.
After graduating I worked for RPD International up until mid-2019. I spent some time in China delivering a project for them (Radbot) for which I won an Electronics Weekly BrightSparks Award. After leaving RPD I started a boutique consultancy company, Embedism, with an old colleague of mine; our pitch is that we offer affordable prototyping and electronics+firmware development for start-ups. We operate on extremely low overheads which means we can deliver great value to clients and turn projects around quickly – meaning we get to work on lots of different types of projects (and hence increase our value to our clients!). We have a fully kitted-out workshop in Kingston with full soldering setup including reflow, hot air and micro solder, 3D printers, a large bed laser cutter, a good array of electronic test equipment and other prototyping bits and bobs.
Regarding the visors, a company called Kitronik who supply education electronic and DT resources came up with a laser-cuttable design, so we sourced materials from B2B suppliers (since we are a proper LTD company we were able to get great rates and fast delivery). We were inspired by the efforts of many hobbyist 3D printing enthusiasts so though we should put our laser cutter to use. We are able to cut visors at a rate of around one every 2 minutes and have made over 1,700 headbands so far. These headbands get distributed to volunteers for final assembly and distribution to their local NHS facilities.
In the short term we are working on building our client base and reputation. In the long term we might think about expanding (so long as it fits with our ethos of low overheads) but primarily we want to develop our own range of electronic products that we can manufacture and sell.
Find out more about Nathan's company Embedism here, and watch a short video of his laser cutter in action here.
"Working from the inside, as it were, it is possible to shape the strategic direction of the school: to ensure STEM is embedded in pan-school activities"
Stew Edmondson, CEO, UKESF
As part of my role at the UKESF, I often speak to industry audiences about the skills-related challenges that we face. The most fundamental challenge is how to get more young people interested in STEM and, in particular, Electronics. In the Q&As, I regularly hear feedback and comments from audience members about them being a "STEM ambassador". To be honest, my usual reaction is a bit lukewarm and my response is often to say have you thought about being a Governor instead?
Of course, it is great that busy engineers are motivated to do something to help within a school. And I am certainly not disparaging, in any way, the STEM Ambassador scheme run by STEM Learning. However, I do question the efficacy of the more senior individuals our industry being STEM ambassadors. Are we well equipped for this type of role? And how much of a real difference can we make as individuals, in this way?
On the other hand, as a Governor you can make a real difference to a whole school. I speak from personal experience as I was a Governor at my daughters' secondary school for seven years. Since most state schools, as a result of Government policy, became academies with more autonomy, they have greater freedoms around their curriculum. Working from the inside, as it were, it is possible to shape the strategic direction of the school: to ensure STEM is embedded in pan-school activities and to promote engineering careers-related initiatives.
That is why I was delighted to see the Government's campaign "Take A Closer Look", encouraging Engineers to become school Governors. As the campaign says, as a Governor you can make a positive impact on a school. Also, that Engineers are well suited to the role of Governor and possess the skills and experiences that could really benefit a governing board.
Therefore, if you want to do something worthwhile to help young people and our industry, then why not take a closer look at becoming a school Governor? There is a growing number of schools actively seeking engineers with your skills and experience. If building a long-lasting, beneficial relationship with a local school appeals to you then please sign up here. Through the Inspiring Governance programme, they can match you with a school local to where you live or work. Through the programme, you will also be able to access 12 months' free support and guidance from the National Governance Association.
"I was unfamiliar with a lot of this, and it was a fun challenge to first understand what it was I was trying to design, and then work out how I was going to implement it."
Alice
Guest blog by Alice (second from right above), one of 2019's recipients of the Dialog Award for Female Undergraduates. Alice was also an Arkwright Engineering Scholar, a programme administered by The Smallpeice Trust. The UKESF has been collaborating with The Smallpeice Trust on STEM and Electronics initiatives since 2016.

Last year I completed my first eight weeks in the Electronics industry at Dialog Semiconductor, as part of receiving the Dialog Award for Female Undergraduates. Here I will recount my experience working in the company, and what it's been like so far studying Engineering as a woman.
While at school, as much as I enjoyed the theory in Maths and Science, I knew I wanted to learn how to use them as tools to design new solutions to real problems. This is what led me to Engineering. We did basic circuits and electromagnetics in Physics and I particularly enjoyed learning about Boolean logic and microprocessors in Computer Science; however, I still wanted to know more about how everything fits together to make all the electronic devices we rely on today. Having just completed the first year of my degree, I think I'm on my way.
For me, interning at Dialog for eight weeks was a great experience to consolidate and build upon what I have been learning at university in a real workplace. Dialog designs and sells mixed signal ICs, which means they combine digital and analog technologies on chips. I was working in the Digital Design department, which involves designing the logic that controls the operations of the chip. This was my first time practically applying the basics of digital circuits I had been taught. I started simple by learning a new hardware description language called Verilog, which I could use to describe circuits in computer code. I then designed 'test benches' to simulate the input signals and see if they were all working. I tried designing a counter, finite state machines, an APB (a bus protocol) slave interface and various FIFOs. I was unfamiliar with a lot of this, and it was a fun challenge to first understand what it was I was trying to design, and then work out how I was going to implement it.
Once I had some experience with the software tools and processes at the company I began to help with a conference paper on an asynchronous microcontroller. I had no prior experience with ideas in asynchronous logic, which is when there is no clock to time the processes. I enjoyed the opportunity to think about digital circuits in a different way and learn about challenging topics with the help of experts in the subject. In my role I created schematics and ran simulations in order to gather performance data, and had a go at designing asynchronous logic myself. On top of this, throughout my time at the company, I was shadowing a commercial project and I got to learn about how they plan and organise their team in order to meet a deadline in several months' time. I also observed the collaboration between all the teams needed, including with colleagues in other countries. Overall, I think working at Dialog has helped me understand how what I am learning is used in a professional environment, as well as the importance of communication and other non-technical skills in an engineering team.
Before university I was fortunate to go to an all-girls grammar school, so university was my first experience of being outnumbered by the boys in my lectures, labs and supervisions. However, I have never found this to be an issue, particularly not enough to stop me from pursuing whatever subject I find most interesting. The proportion of females in Electronics won't change unless we have more getting into it and applying, so I urge anyone with an interest in Maths, Science, how things work and how they can be improved, to look into Electronic Engineering degrees and apprenticeships.
Find out more about the Award, the inaugural recipients and the UKESF's work with Dialog Semiconductor in this article.
So it's 2020 and the future is here. For a while I've been using this graphic when I talk about developing engineering undergraduates through our UKESF Scholarship Scheme: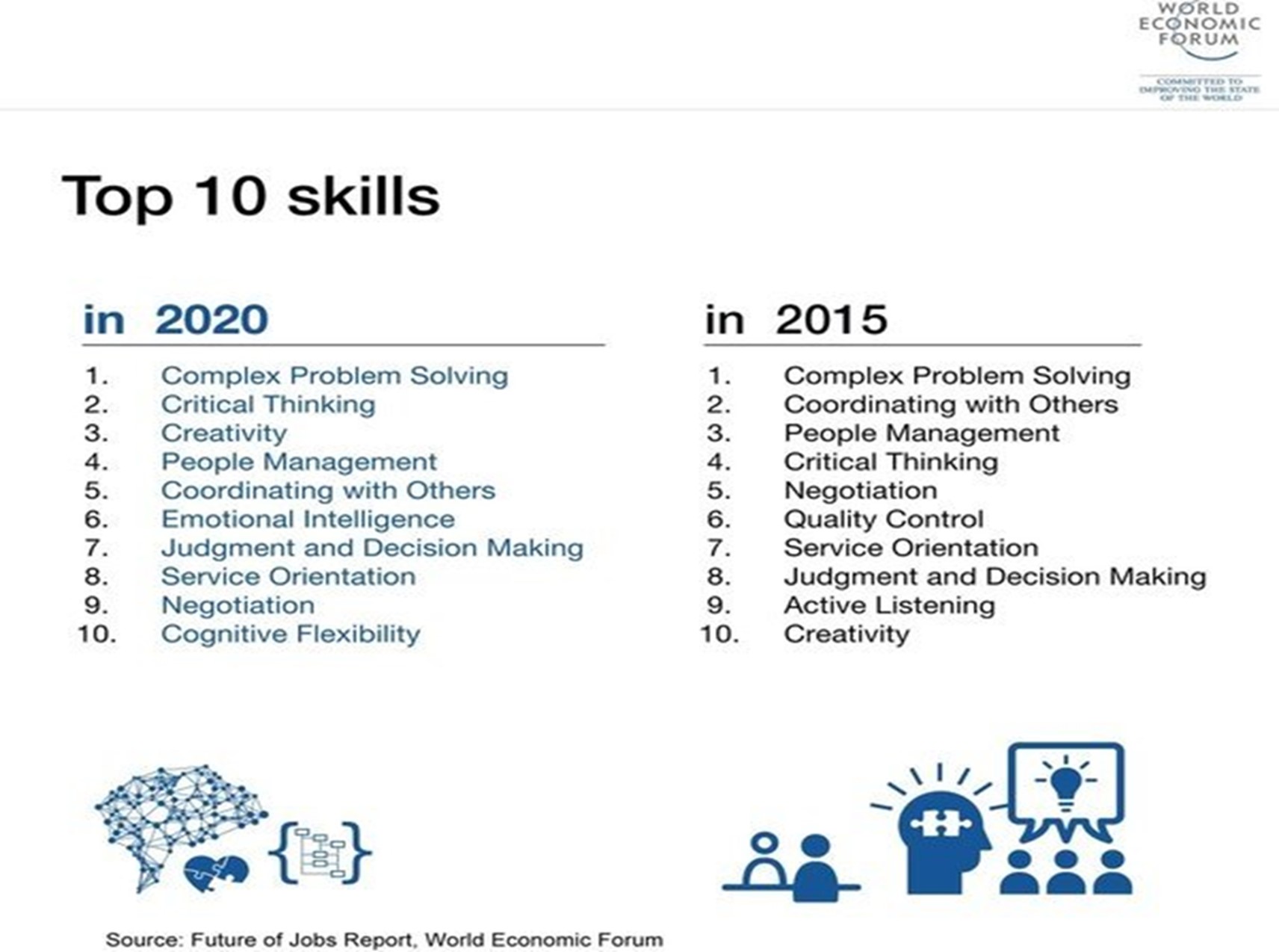 It comes from the World Economic Forum and their 'Future of Jobs' report, which was published in 2016. They said:
"Five years from now, over one-third of skills (35%) that are considered important in today's workforce will have changed. By 2020, the Fourth Industrial Revolution will have brought us advanced robotics and autonomous transport, artificial intelligence and machine learning, advanced materials, biotechnology and genomics. These developments will transform the way we live, and the way we work. Some jobs will disappear, others will grow and jobs that don't even exist today will become commonplace. What is certain is that the future workforce will need to align its skillset to keep pace."
In 2018, McKinsey in their briefing note 'AI, Automation, and the future of work' stated that workers will need different skills to thrive in the workplace of the future. They said:
"Automation will accelerate the shift in required workforce skills we have seen over the past 15 years. Demand for advanced technological skills such as programming will grow rapidly. Social, emotional, and higher cognitive skills, such as creativity, critical thinking, and complex information processing, will also see growing demand."
So, how do things stack up now 2020 is here? The top skills – complex problem solving, critical thinking and complex information process – are all fundamental requirements for being a successful engineer and so there is little change in that respect; learning and practicing these skills continue to be core parts of engineering courses. However, it is interesting to see that 'creativity' is prominent in the list of skills required in 2020. Perhaps creativity is not something normally associated with Electronic Engineering? Nevertheless, the Engineering Council state in the UK Standard for Professional Engineering Competence (UK-SPEC) that:
"Chartered Engineers develop solutions to engineering problems using new or existing technologies, through innovation, creativity and change and/or they may have technical accountability for complex systems with significant levels of risk."
Also, the need for creativity to be part of future engineering education has been recognised by the Engineering Professor's Council and the IET as one of the six principles in their 'New Approaches' (see here). They say:
"In order to reflect developing industrial needs and to attract a broad range of applicants, engineering programmes should enhance and emphasise the creative and innovative nature of the work of engineers; although acknowledging maths and science are important, they are a necessary but not sufficient part of the skill set required."
So, the message is clear. Now the future is here, creativity needs to be a key skillset for Electronic Engineers, and developing creativity should be a fundamental part of engineering education.
Graduated UKESF Scholar Tarig Mustafa was named one of this year's IET Prize winners for attaining the highest grade of all graduating students from the Department of Electrical and Electronic Engineering at the University of Manchester, 2019. The Prize is awarded annually to outstanding students who are completing IET-accredited courses and who are nominated by their university. It includes two years' free membership of The IET.
Tarig achieved a First Class BEng in Electronic Engineering, and was also awarded an Outstanding Academic Achievement Award by his university for graduating among the top ~0.5% of students across all departments. As a UKESF Scholar, Tarig was sponsored by Renesas Electronics. He is now undertaking a PhD in the field of Nanoscience and Nanotechnology at the University of Cambridge.
Tarig shares his experiences in Electronics at university and as a UKESF Scholar in the blog post below.
Why Electronics
I always enjoyed Physics and understanding the fundamental laws that govern our world. Even more so, I take inspiration from learning about the clever and innovative ways in which people have managed to exploit them, setting the scene for today's technological advancements. It was clear to me that I should pursue a career in Engineering from an early age. However, at the time of applying to university I had no idea which branch of engineering would be right for me. I had no experience related to any of them. In fact, I applied for Mechanical Engineering as a sort of default, and it wasn't until I had received my offer that I requested to have it switched to the School of Electrical and Electronic Engineering. What motivated the switch? Nothing special, I was just lucky to have a family member who studied Control Engineering at the same university, with whom I was able to discuss the course and career options in more depth (also a couple of mates of mine made the switch too). Best decision ever.
Applying to the UKESF
I first heard about the UKESF when it was advertised in my first year at university. I felt it presented the perfect opportunity to expose myself to the industry and develop networks whilst still an undergraduate. After being unsuccessful in my first year, I applied again in my second year; more mature with a clearer career goal in mind. This time, I had a summer's worth of volunteer experience, working as a research assistant at my university (graphene-silicon Schottky photodetector micro opto-electromechanical systems research). The experience helped me to confirm my desire to pursue a career in semiconductors and electronic materials research. Thus, I applied to companies with overall focuses that coincided with my new career aim. The specific placement opportunities I applied to were in areas of Electronics I found I really enjoyed from my university modules and by participating in local hackathons (including computer architecture, embedded systems and programming). There weren't many electronic materials placements available, which is fine because I could easily get that sort of experience at university. Also, it was important for me to ascertain my career decision by giving a chance to the other areas of Electronics I enjoyed and tasting life as an engineer working in those fields.
Working at Renesas
I was lucky to be accepted for my first choice working for the software development team at Renesas Electronics. We made software drivers for the company's ARM-based microcontrollers for engineering customers. I was also lucky enough to write bespoke additions to accommodate some interesting customer requests. It was a real mental exercise, great fun and lots of C! The community at Renesas was more than I could have ever asked for (big shout out to everyone in the ARM SDK team! – the most wonderful team in the whole office). I was blessed to be given loads of responsibility and not treated like a student at all. Even then, everyone was super friendly and helpful, it hardly felt like work at all. I was also part of a community of ten students at the office (all through the UKESF), needless to say we all became really close friends and share so many awesome memories together.
By participating in business review meetings, general conversation with colleagues and attending the UKESF Scholar Workshop, I gained a much wider and deeper understanding of the industry than I could have obtained otherwise through university. This was really important for me as I was debating whether or not to follow my career aspirations through industry or to take an academic route. Although I have decided to remain in academia, that insight is still of particular importance to me as it is the industry that drives research in my field. Having decided to remain in academia I immediately enrolled myself on another voluntary research assistant role for the summer at the university after completing my year in industry (this time, looking at high K dielectric materials for thin film transistors for flexible, transparent displays).
My days at university
In addition to becoming a really confident programmer, the theoretical knowledge I obtained through the practical experience of the work placement directly benefitted me when I returned to university. Large chunks of modules, such as Data networking, concurrent systems and computer systems architecture, were just recapping concepts I already had solidified.
Being originally from Manchester and going to university in Manchester meant I lived a little further out than most. With it being impractical to go home between lectures or labs, I was on campus more than my peers. It wasn't as depressing as it sounds. I found all sorts of hidden gems, including computer clusters that remained empty even during busy times, ways to get on the roof and soak in awesome views, and the code to the staff common room (haha, I just exposed myself with that one). The Scholarship bursary enabled me to ignore the financial consequences of buying meals and coffee daily; which fuelled me as I worked unhealthy hours on campus (even spending the night more times than I care to admit).
Some of my fondest memories of my undergraduate life was just simply chatting to friends around campus and in PC clusters. We mainly talked about work and deadlines (I procrastinate by talking about the work that I should be doing – as if that somehow justifies procrastinating or is a lesser form of procrastination). Engineering students love complaining about the massive workload, after all. Honestly, the number of deadlines I would have missed if someone didn't bring them up in these conversations is just scary. As life progresses and everyone goes on to do their own thing, it's these interactions and the friendships I have formed and cherish so deeply that I will miss the most.
"At the macro-level, the skills challenge can be distilled to this: getting good people into the workplace with the right skills and then ensuring that they develop and grow throughout their careers…"
This blog post is based upon an abridged version my presentation at the recent TechWorks Industry Summit.
I wanted to share with you something that caught my eye recently; it said "Millennials will make up more than 50% of the workforce by 2025". Here is another thought: those engineering students starting their Electronics degrees this autumn won't graduate until 2022, or more likely 2023, if they are studying on four-year MEng degree or at a Scottish university. Most, if not all, will have been born after the turn of Millennium.
I don't say this to make us feel old. We are what we are. I graduated from university with my Electronics degree in 1986. So my continuing claim to be still in my 'early 50s' is beginning to sound increasingly dubious. Rather, I say it to make three points about skills:
Firstly, We need to think about future skills now. We know automation will accelerate the shift in the skills required by the workforce that we have already seen over the past ten years since the UKESF was founded. Undoubtedly, demand for advanced technological skills will continue to grow rapidly. But social, emotional and higher cognitive skills, such as creativity, critical thinking and complex information processing, will also see growing demand.
Secondly, Millennials think and act differently. Their expectations and motivations are different from ours, and so organisations need to be agile and adaptable. How to reconcile notions like "empower Millennials and they'll figure it out" with well-established corporate processes and organisational paradigms will be the key to future success.
Finally, Making changes takes time. It is no good expecting instant results. The people and skills pipelines have long incubation periods. Making rapid changes is simply not possible. For instance, as I mentioned, most students starting engineering courses now will not graduate until 2023.
At the macro-level, the skills challenge can be distilled to this: getting good people into the workplace with the right skills and then ensuring that they develop and grow throughout their careers, as circumstances change and workforces evolve in response.
In terms of graduates with the right skills, we often hear a 'grumble' among industrialists about universities not producing graduates that are somehow 'fit for purpose'. Therefore, it is heartening that the Engineering Professor's Council and the IET are taking positive steps, with their "New Approaches" (see here). Their changes are based on six important principles for future engineering education. These include more creativity, better industry engagement and experience of the workplace for students. Which brings us back to the UKESF.
At university, our undergraduate Scholarship Scheme goes from strength to strength. This year we will be awarding our 500th scholarship and we now have 23 universities, right across the UK, as partners. Of the 275 graduates so far from our scheme, we know that 84% are employed in our sector and a further 14% are doing post-graduate study and research. So, we are delivering and having a positive impact. Work placements are a vital part of the Scholarship Scheme and we are delighted to work with a wide range of leading companies, helping connect them with students from top universities.
As we approach our 10th anniversary we are working hard, on behalf of TechWorks members and the wider Electronics sector, to tackle the skills challenge that we all face. To find out more about our Scholarship Scheme then see here. With your donations and support, we can grow our programme and do even more to help.
Earlier this year, graduated UKESF Scholar Nikolay Momchev was named winner of the 2019 Innovation Challenge (sponsored by SEMTA), along with his partner on the project, Tze Liang Chee, at The Telegraph's  STEM Awards. The annual awards took place in London and were hosted by mathematician and broadcaster Rachel Riley.
Nikolay said, "The Innovation Challenge was about introducing more robotics and automation to the UK industry. Me and a couple of friends noted that this coincides with fears about labour shortages in the food industry connected to Brexit. After a lot of brainstorming we decided on replacing strawberry pickers with robots and created a concept for an efficient picking process."
According to the article on The Telegraph website, "The winning strawberry-picking robot promises to bring efficiencies to an industry yet to address automation and could be adapted for use in rubbish collection … a novel way to help tackle labour shortages and food waste in farming. Their bespoke design for the UK's £600 million-plus strawberry market uses an internal conveyor belt, customised gripper and camera to help locate, pick and pack the ripest crop while minimising bruising."
Nikolay and Tze Liang explain their project in more detail in this video produced by SEMTA:
Nikolay and Tze Liang hope to take their idea to the next stage now that they have graduated and are embarking on careers in the Electronics sector, and ultimately bring their invention to market.
Nikolay studied MEng Electronics and Electrical Engineering at the University of Edinburgh, graduating with a First Class degree in 2019, and was sponsored by Allegro Microsystems through the UKESF Scholarship Scheme. Find out more about Nikolay in the following profile he provided during his time as a UKESF Scholar (2016–19):
What appeals to me about Electronics
When I was thinking about my future degree, I was concerned with finding a challenge, a complex and rewarding career, as well as making myself futureproof. I knew that Electronics is all of those, but it's more. There's a lot of creativity behind it. And a lot of trying things out. It gives you the tools to create things to complement your hobbies or just to see if you can.
Why I chose Allegro
I chose Allegro for two main reasons. The first reason was the atmosphere. It felt very comfortable and relaxed during the interview. During my placement, I enjoyed that a lot and was happily surprised by the effort made to keep us comfortable and healthy while working. Everybody was nice and working there was enjoyable. The other reason was the potential to try a lot of different things and see what kind of engineer I want to become.
My placement and its value
During my summer placement I did digital verification, analog design and simulation, IC layout. I wrote models for analog cells and simulated mixed signal designs as well. I got to learn and play with a lot of industry tools and there were always people I could ask for help when I needed it.  I think this kind of rotation will be invaluable both for my future career choices and for deciding what courses I want to take in my studies.
My interests
In my free time I enjoy a lot of things – playing the piano, reading all kinds of fantasy and sci-fi books, playing games. I also enjoy learning about history – I often spend hours on Wikipedia looking at random facts. I like to keep active as well so I go swimming and during my placement I picked up cycling as well.
To find out about entering the 2020 Innovation Challenge, click here.
This year we had a record number of UKESF Scholarships awarded to female undergraduates – 16% of the overall number and 5% more than last year
Ahead of this year's #INWED on 23rd June, I wanted to return to the topic of gender parity in our sector.
Modern day Electronics is about using technology creatively to develop innovative products that make people's lives better and help our society. Our engineers have never worn hardhats and they are in high demand. Therefore, the appeal should be universal; who doesn't want to make a difference and help shape our future? However, there has been a massive gender imbalance in the sector.
To be honest, we simply can't afford to ignore nearly half of the population if we are serious about tackling the UK's shortage of Electronics designers and engineers. Electronics is a creative and innovative subject. Therefore, girls could enjoy it if they didn't so often rule it out at an early age due to stereotyping and biases, and if it were taught in a way that engages them.
Here at the UKESF, we are supporting two practical initiatives this summer. The first is a 'creative' Electronics course for sixth formers being organised by York, one of our partner universities. Secondly, we are organising our inaugural girls-only residential course with our friends from the Smallpeice Trust. 'Girls Into Electronics' will be held in July at Royal Holloway, University of London, another of our partners. We want to ensure that everyone has the opportunity to explore their own interests and talents unencumbered by society's expectations of them.
So, are there signs of progress?
The first point to make is that we are starting from a low baseline. As the IET campaign self-evidently states, we know that '9% is not enough' (women represent only 9% of the engineering workforce in the UK, according to an IET Skills and Demand in Industry survey).
However, I would like to share with you two more encouraging percentages that I think provide some evidence that we are making progress.
Firstly, the number of female UK students starting Electronic & Electrical Engineering degrees. According to UCAS, from a low point in 2013 of 470 female students, there has been an 18% increase (to 555 females in 2018). So, whilst the numbers are still low this is an encouragingly positive upward trend.
Secondly, this year we had a record number of UKESF Scholarships awarded to female undergraduates; there were 11 scholarships awarded, which is 16% of the overall number and 5% more than last year.
Now these percentages are well less than we would like; however, they are both better than 9%. The upward trend is encouraging and it shows that there are some grounds for optimism. It would be great to build on this; with the support of more companies, then we can do even more to help female undergraduates gain vital work experience in the future. If you would like to learn more about our UKESF Scholarship Scheme, then the latest Guide for Employers can be downloaded here.
"Are we abandoning an industry responsible for 6% of our GDP?" asked our great friend and UKESF Trustee Neil Dickins in his recent IC Resources blog post.
In his post, Neil put forward a passionate argument that we need more young people in the UK pursuing careers in the sector in order to maintain our position as a global economic leader in Electronics. This 'economic' case for Electronics is one that I have made myself, many times, in the past. Undoubtedly, it is a compelling, rational, 'left brain' argument to 'do something' and to support our work at the UKESF. There is also a 'right brain', emotional, argument.
The recently published 2019 report by Tech Nation states that the "outcomes of tech impact on the environment, communities, health, education mobility and transport". We know that Electronics is the fundamental bedrock of 'tech'; indeed, without Electronics there would be no tech. The Tech Nation report lists the things that are enabled by technology; this includes:
freedom of expression, human advancement, application of knowledge, and modernity.
These are really big, powerful, concepts. They are all linked to doing good and improving people's lives – emotionally as well as physically. So, as well as our economic wellbeing as a nation, Electronics is needed for the 'good of our society'.
A career in Electronics offers the opportunity to make a difference, both to people's lives and to our planet as a whole. Therefore, whether you are a left-brain or right-brain thinker, supporting the work of the UKESF should be a 'no-brainer'.
How?
We are promoting the simple message: Technology is our Future; Technology depends upon Electronics through our #TurnOnToElectronics campaign. Therefore, please watch and share the campaign video and download the manifesto by visiting turnontoelectronics.org or follow @TOTElectronics.
We are also working to provide hands-on Electronics experiences to schoolchildren, as part of their computing and physics lessons. As Neil says:
"A taste of Electronics that may well ignite a passion or spark an interest that will last a lifetime or even many lifetimes."
We provide classroom sets of Electronics boards and essential training for teachers. However, we need your support to reach more schools, right across the UK. Find out how to support our campaign here.
We are promoting the simple message: Technology is our Future; Technology depends upon Electronics
Einstein famously proclaimed that "the definition of insanity is continuing to do the same thing over and over, and then expecting different results". Last year, in our work to try raise awareness about Electronics among young people and to encourage to think about careers in the sector, we decided to do something 'different'.
In our case, 'different' was the national campaign to try and change people's perceptions about Electronics. The campaign, called 'Turn On To Electronics', was launched after much hard work at the TechWorks Industry Summit back in November last year. With the collaborative support of our 21 partner universities, industry and the media (including our ambassador, Channel 5's Georgie Barrat) we believe that we can make a difference. The campaign message is simple: Technology depends upon Electronics, and there are some fantastic career opportunities in the UK for youngsters in Electronics.
Recently, I saw an article which echoed this message. The article was called the 'Wonders of 21st Century Engineering' and was published by our friends at Electronics Product Design & Test. As they say, despite owning or using many technological products or services, most teenagers are unaware that Electronics is at the heart of them and that engineering was involved in designing and creating them.
Our campaign is designed to make the connection between Technology and Electronics really clear. It is so important to get the message across to pupils, parents, teachers and career advisors. As we wrote in Future Magazine, it is down to young people to enable the digital future. You can read more about the first few months of the campaign and about our plans here.
"Young electronics engineers make great 'real' models and we encourage them to share their experiences."
Stew Edmondson, CEO, UKESF
I recently read a  blog post  from The Institute of Engineering & Technology bemoaning the lack of role models. The post reported findings from a study, that young students lack role models in areas such as engineering, particularly during the crucial teenage years when they must make important career decisions. The survey of a 1,000 young people aged 10–16 found that 27% could not think of a relatable role model for careers in engineering. Fewer than one in five of the respondents could name at least two engineers, scientists or mathematicians.
Ok. Fair enough. However, I think that this misses an important point.
The topic of role models has often come up during discussions about skills with Electronics industry audiences. I recall somebody once saying to me, "What we need to promote careers in Electronics is a Jeremy Clarkson-type figure".  Now, I have nothing against Jeremy Clarkson but I'm not sure that he would ever consider himself to a role model. I know that you can argue, for instance, Bear Grylls has been influential in changing perceptions about the Scouting movement. However, in my opinion, this sort of high profile media endorsement only goes so far.  I firmly believe that rather than this kind of role model what we need are 'real models'.
A 'real' model looks like me and their experiences are similar to mine.
Whilst it may appear alluring to have a high-profile figure endorsing and promoting a certain career, their impact can be overstated. This is because children cannot easily relate to them or their experiences. They can seem too old, too distant; how can a 14-year-old ever imagine themselves being such a person as Jeremy Clarkson?
For children at secondary schools thinking about the future, their concerns are about the next steps, for instance choosing subject options for GCSEs and then deciding on college and university choices. At this stage, careers and jobs are abstract ideas, not their reality. They need advice and they need re-assurance that they will be happy and successful in the world of work. However, this re-assurance is best given by believable and authentic 'real' models who are just a bit further down the road of their careers. So, for instance, somebody studying Electronics at college or university, undertaking an apprenticeship or in the early years of their post-education working life. They can say things like this:
"I chose to study Electronics because of my interest in hands-on science and understanding how things work. Whether a wall clock with LEDs displaying the numbers or making copper glow blue in a test tube; it was always the 'cool factor' got me into Electronics. Robots controlled with voice commands: extremely cool! What I like most about Electronics is the fact that there really is no limit to what can be done. I am very excited to be able to contribute and be part of the group of people responsible for today and tomorrow's safer cars, faster phones, better hospital equipment, space travel… and so much more."
This quote is from one the students that has been supported by the UKESF, through our Scholarship Scheme. These young electronics engineers make great 'real' models and we encourage them to share their experiences. We have also featured a number of these 'real' models in our new promotional campaign, Turn On To Electronics. Click here for the stories of six diverse young people who are currently studying for careers in Electronics.
There is another problem with using high-profile individuals as role models, and it is about the nature of work in our sector. Electronics and engineering are collaborative endeavours and success is down to the efforts of a team, not a single, high-profile, individual. Therefore, using individuals to try to promote careers creates a false impression. Rather, as another UKESF scholar has said:
"The best part is that everyone has to work together and therefore the job involves constant interaction with colleagues."
So, rather that searching for elusive 'role' models to promote Electronics and engineering, we should instead turn to 'real' models – relatable, micro influencers, who can share their personal experiences to hep encourage others to follow in their footsteps.
Fact. In comparison to other types of engineering, Electronics is relatively unpopular. Analysing the reasons why is at the heart of the challenge for the UKESF.
The evidence is stark. Although the numbers of UK students studying Engineering degrees have increased considerably over the last decade (up 46% overall), the numbers studying Electronic & Electrical Engineering (EEE) have remained stubbornly the same. For example, last year twice as many youngsters started Mechanical Engineering degrees than did EEE. Indeed, there were more starters on Civil Engineering degrees (3,450) than EEE (3,330 students). Computer Science numbers have also seen a massive rise. Now, to be clear, we are not saying that these are bad choices. However, the shortage of Electronics Engineers (especially graduates) means that there are too few engineers and designers to develop the next generation of products and help produce creative technological solutions needed by society.
So who is responsible for this situation?
One hypothesis is that parents are having an influence and are a factor in the choices made by their children. We decided to test this by commissioning a survey of 1,000 parents of secondary school children (ages 11–16) from right across the UK. We are publishing our results in a Manifesto that can be downloaded here. In some respects, the results were as we expected. For instance, a massive 96% of parents said that their children we interested in Technology and 43% would encourage children to pursue careers in STEM. However, we were surprised to learn that they were equally likely to encourage their child(ren) towards Electronics as any other type of Engineering.
So if not parents, then who is influencing children's choices?
The parents' responses about the perception of Engineering perhaps offer a clue. On the one hand, Mechanical Engineering is associated with the glamour and excitement of F1. However, we found that Electronics is still associated with images of circuit boards and soldering, so it is probably little wonder we are struggling to convince youngsters. Of course, we know that Electronics is fundamental to pretty much all of the exciting technologies changing our world, from autonomous vehicles though to health care. Therefore, it is clear we need to increase awareness and to promote Electronics. This is the aim of our new national media campaign: Turn On To Electronics. With the help of our friends at Clarity PR we are presenting Electronics in a fresh, new way, making clear the link with Technology. Find out more here.
But we need to do more, particularly at schools. Traditional outreach and enrichment activities are well intentioned but we don't feel that they alone offer a solution. Rather, we believe that focusing on the curriculum is the key to reaching more pupils effectively
We know that record numbers of pupils are studying STEM subjects at A-level, including Maths, Physics and Computing. However, we know only a fraction of these pupils then go onto study EEE. Therefore, we need to raise the profile of Electronics within these subjects. This is what our 'Electronics Everywhere' project, developed with our colleagues at the University of Southampton, is all about. By delivering CPD training in Electronics to Computing and Physics teachers and providing their schools with classroom sets of practical kits, we will enhance the teaching in A-level classes and promote Electronics. Our aspiration is to ensure that we put Electronics Everywhere in every school in the year over the next three years. Find out how you can help here.
*At least not for the shortage of Electronics students!
Like many organisations, we list our espoused believes and values on our website. One of these values is to be 'collaborative'. We say that we "share ideas and work enthusiastically with our sponsors, partners and all stakeholders to achieve our aims". However, for the UKESF, as a small charitable foundation working to tackle a massive challenge, collaboration is at the very heart of our culture and is vital to our work; to paraphrase the management educationalist Peter Drucker, we must "collaborate, or die".
Last week we met with all of our university partners at an event kindly hosted by Imperial College London. This annual session is a vital part of our partnership and is especially important as we now collaborate with 20 universities, right across the UK.
It was most heartening, discussing our programme with these academics from leading higher education institutions, to hear their positivity and enthusiasm. This is for not only the technology and their world-leading Electronics research that they are undertaking, but they have obvious enthusiasm about helping undergraduates. All these leading universities support our programme because they genuinely want to produce the graduates needed by our sector.
The UK has a long heritage of technological innovation and has a world-class Electronics sector. However, there is a shortage of Electronics Engineers (especially graduates), which means that there are too few engineers and designers to develop the next generation of products and help produce creative technological solutions needed by society. This situation has actually worsened in recent times and is likely to deteriorate still further post BREXIT. The shortage is also exacerbated by a fragmented landscape across the sector; hence the need for effective collaboration and a coherent approach.
Based on data recently provided to the UKESF from the Higher Education Statistics Agency (HESA), we can see the scale of our challenge to "encourage more young people to study Electronics and to pursue engineering careers in the sector." The HESA data shows that, in last five years, the number of UK-domiciled first-year students in Mechanical Engineering has increased by 29%, whereas the number of first year students on Electronic & Electrical Engineering degree courses has fallen slightly.
At the UKESF we firmly believe that industry, as well as universities, have a part to play in ensuring the future pipeline of Electronics graduates. One way of doing this is to provide work placements for students; investing in undergraduates to give them practical real-world experiences that complement their academic studies is a real 'win-win'. That said, acting unilaterally can be a bit daunting, which is why we are finding more companies are joining our Scholarship Scheme. We had 250 applicants for the scheme this year from students at our partner universities.
This shows that there is plenty of appetite from undergraduates for work placements. By working collaboratively and joining our scheme for next year, we can all achieve more and make progress towards tackling the challenge. If you would like to learn more, then details can be found here.
We know that providing children with 'hands-on' experiences works really well in promoting their interest in Electronics. There is nothing like the sense of satisfaction when you complete a project and it works! For most of us, it's where our fascination in Electronics comes from. That is why we, at the UKESF, place a great focus on getting our undergraduate scholars to help us inspire the next generation. In this blog post, three scholars from the University of Edinburgh share their experiences about creating a project and taking it to schools. It is a fantastic example, from three inspirational students, of how the UKESF can make a real difference.
Like all good ideas, this one started as a discussion between three friends at a pub in September last year. We had all worked with various outreach events before, mainly holding talks and showcasing some personal electronics projects and felt we wanted to do something more this year. Running a workshop with actual hands-on electronics quickly surfaced as an idea and was something we were all enthused to do. Building a custom-designed project seemed like the best way to make sure we were passionate about what we were doing and could easily convey that excitement to the students.
Now it was a matter of coming up with what kind of workshop we wanted to run and what goals we wanted to achieve. Our conclusion was that we wanted to show how easy it is to start electronics with cheap and readily available materials, make sure the kit build was fun and not too heavy on theory and finally make it something interactive through either the visual or auditory sense. The end result: an Arduino-based distance measurement tool using an ultrasonic sensor and an RGB Led strip indicator.
The kit would thus showcase one of the most popular microcontrollers for beginners, the Arduino, use basic physics to calculate and measure distance using sound waves, and allow for cool visual feedback of the measured distance through the Led strip, the colour of which is customisable by the students for added bonus.
Having run several of these workshops sessions since – with exciting future plans – here's what we all think about the journey so far:
Justas, UKESF Scholar 2014–18: "Probably the most rewarding part of this initiative was seeing the positive reactions, excitement and interest we managed to spark in numerous young people. I realised that I enjoy educating people about technical subjects and I might consider some sort of professional teaching role later in my life."
Kasper, UKESF Scholar 2014–18: "Coming into contact with practical electronics in high school is something I wish I would have had the chance to experience and I am proud to be able to provide this opportunity for others. I have always been excited to explore subjects I enjoy with other people and feel a great deal of satisfaction having designed and realised a successful workshop to do this with electronics. The STEM sector needs more brilliant minds so let's expose more people to it!"
Ben, UKESF Scholar 2014–18: "Running the workshop provided valuable experience in learning to communicate electronics. The students responded well and enjoyed the tactile and interactive nature of the design. The students were encouraged to use their creativity – especially in the additional task sheet – which helped them engage with the task. The schools we approached have proven very receptive and organising the events went largely without hitch."
Read the news story about the schools the scholars visited HERE.
Ben and Kasper also travelled to India to run the workshop with students at the Familia organisation near Kolkata – read about their trip HERE.
At the UKESF we love the passion and enthusiasm for Electronics that students on our scholarship programme show. We also pride ourselves on our ability to find students who are a great fit for their sponsoring company. A couple of years ago Dr Jeremy Bennett, the founder of Embecosm, asked us to find a student who was studying compiler technology. We found him Mary, from the University of Surrey, and she has written this blog post about her experiences.
Guest Blog by Mary, UKESF Scholar 2016–19
Last year I started my UKESF scholarship at Embecosm, a small compiler service company based in Lymington. This blog post is going to take you through some of the things I have done since I started at Embecosm and my favorite things that I have learnt so far.
Project
The main project during my placement has been to design and create an open source, educational, resource to be used at Chip Hack[1] and in schools. The project was to reimagine EDSAC in modern and generally affordable technology.
[Maurice Wilkes originally designed the EDSAC (Electronic Delay Storage Automatic Calculator) in 1947. It was one of the first general purpose computers and was used by many different science and engineering faculties in the University of Cambridge. For more details click here.]
During this project I led a team of two A-level students, Dan and Peter, to reimagine: a punched tape reader, a teleprinter, an initial orders front panel and a delay line. We called these four the 'reimagined EDSAC peripherals'.
[In India, Hatim Kanchwala was writing a Verilog version of EDSAC on a MyStorm board as part of the Google Summer of Code.]
Since Chip Hack was a tutorial in verilog, a hardware description language, some tutorials and practice programs along with some slides to explain the basics would have to be written. Dan wrote these while Peter built and tested the initial orders, teleprinter and tape reader. We used 3D printing techniques, Arduinos and discrete electronics to build these peripherals.
Design
The original initial orders used a set of uniselector switches to input the bootstrap instructions. Our reimagined version used 17 pairs of headers, one for each bit of the instruction. The headers could be connected, which represented a 1. Otherwise it could be left unconnected to represent a 0. Once the instruction was correct, the user pressed a button corresponding to the instruction to send.
The EDSAC teleprinter was similar to an electro-mechanical typewriter. To reimagine it, we used a thermal printer to print words onto thermal paper similar to that used in a shopping till. The teleprinter also printed punched tape; this was 5 dot wide tape with a sprocket line in between dot 3 and dot 4. For our open-source reimagining the holes were replaced by dark grey dots. I wrote a simple UART transmitter on the MyStorm board, so that a string of 16 characters could be sent to the teleprinter. The printer would only print when the newline and carriage return characters were received so a larger string could be sent in small chunks.
The reimagined tape reader was interesting. It used LEDs to reflect light off the paper tape. The amount reflected corresponded to the colour of the tape and was sensed using LDRs.
The delay line was my favourite piece of the reimagined EDSAC. It used sound to store digital information because electricity was too fast to allow the information to be reliably read and written to. Originally, the EDSAC delay lines used mercury, a not so good material for schools to use or obtain. Instead, I used air for three main reasons: it came ready packaged with the tube, it doesn't make a mess when you spill it and the speed of sound is quite low through air, so we can operate at audible frequencies.
Chip Hack
Finally, September came around. The peripherals were packed away in large boxes and sent ahead and we made our way to Hebden Bridge. We arrived a day before Chip Hack started and met Hatim at the hotel. It was finally nice to put a face to the name.
Day one of Chip Hack was spent teaching people Verilog. Dan's tutorials and 'fill in the blanks' code were very useful and made the first few programs a lot easier to grasp. Participants then spent the next day and a half working on the EDSAC. Each group was given a peripheral and encouraged to write the Verilog to interface the two. There were also talks on the history of EDSAC and the building of the replica at Bletchley. We were shown some of the original drawings that were very, very, tidy. I didn't know that there was not a universal symbol for gates in those days, instead Wilkes used lettered boxes.
ORConf
ORConf directly followed Chip Hack. It is an open source digital design and embedded systems conference. There were many presentations on interesting open source hardware-related projects, such as 'Progress of the OpTiMSoC project' by Stefan Wallentowitz and 'Experience report: Bringing up cycle-accurate models of RISC-V cores' by Graham Markall. On the last day of ORConf, Dan, Peter and I presented the Chip Hack project. This meant that I was the first woman to speak in the six-year history of the conference.
FOSDEM
A month after ORConf, I submitted an application to speak at the Free and Open Source Software Developers' European Meeting (FOSDEM), which is one of the largest and most important events on the Open Source calendar. It is a conference in Brussels with over 8,000 people attending each year. I was told at the end of December that my talk had been accepted and I would speak on Saturday afternoon in the largest room, which could seat 1,500 people. I spent most of January practicing my talk.  When I arrived I checked out the room where I was going to deliver my talk; it looked huge. This was about the point that I began to get nervous.
After a couple of hours listening to other presentations, it was my turn. I was going to demo the tape reader and delay line, so I spent a few minutes setting up before the talk. The Chairman introduced me and the rest was pretty fuzzy. I can remember missing a page of my talk out but sneakily I managed to put it back in after the demo.
Summary
Chip Hack and the reimagining EDSAC project have been a very important opportunity for me. It has taken me to conferences and has been my first experience in the open source community. None of this would have been possible without Embecosm and the UKESF.
[1]              Chip Hack is a workshop hosted by Embecosm which introduces participants to FPGA programming.
Welcome to our Skills Special blog post. We always include a 'skills' item in our normal quarterly newsletter (sign up on the homepage) but, as skills is one of the common factors that brings everyone in the Electronics community together, we thought that we would start 2018 with a special newsletter and blog post. To set the scene, we start with a summary of the Government's Industrial Strategy, as this provides the context.
Industrial Strategy
In November 2017 the Government published a new Industrial Strategy. This long-term plan aims to boost productivity and earning power throughout the UK with investment in skills, industries and infrastructure of the future.
The strategy states: "The world is undergoing a technological revolution. Artificial intelligence (AI) will transform the way we live and work … This fourth revolution [also known as Industry 4.0] is of a scale, speed and complexity that is unprecedented … blurring the lines between the physical, digital and biological worlds. It will disrupt nearly every sector … The UK is already a world leader in AI … UK innovators push boundaries in robotics and the internet of things." The strategy also highlights the importance of improving intra-city transport and creating faster links between cities.
AI, robotics and transportation are picked out in the strategy as keys areas for focus and investment, and all are dependent on Electronics. As the strategy explains, its success will "depend on our ability to keep up with the pace with new sectors and emerging businesses." For this to happen, a higher number of young people will need to study Electronics at university.
What is Industry 4.0?
Professor Klaus Schwab, Founder and Executive Chairman of the World Economic Forum, breaks down the meaning of 'Industry 4.0' in the December issue of Manufacturing Our Future (p. 10). Here's a summary:
Internet of things – traditional supply chains can become more digitised and connected.
Big data and advanced analytics – allows targeted innovation, marketing and decision making.
Robotics and automation – computing and communications systems increasingly linked to physical systems.
Simulations, 3D printing and augmented reality – saves time and reduces materials as good are virtually modelled and tested.
Industrial Digitalisation Review
The Industrial Digitalisation Review was carried out to "assess how UK manufacturing can benefit from increasing digitalisation and technological change" and focused on the need for skills that are underpinned by Electronics. The leadership team also considered which digital technologies are most likely to create new industries and jobs, including AI and robotics. The result, the Made Smarter Review 2017, puts forward several recommendations, including strengthening the interaction with upcoming talent within universities through focused projects and placements.
AI
There is a lot of interest in investing in AI. A recent article by Consultancy.uk states "just over a fifth of UK businesses have already invested" and that "half of all UK organisations will have sunk over £10 million into digital technology by 2020", however "concerns regarding a digital skills shortage are hampering efforts to get the most out of AI". Paul Thompson, UK Digital Transformation Leader at Deloitte, says that "the UK isn't living up to its digital potential" for this very reason. He continues, "educators, policymakers and business [need] to work more closely together, in order to meet the current and future demands of the UK's economy".
UKESF
In order to deliver the strategies detailed above and make transformational technologies a reality, the truth is that we need more people studying Electronics – from taking an interest in STEM subjects at school, following on to A-levels in subjects like Maths and Physics, and ultimately achieving a degree in Electronics at university. This is where the UKESF comes in.
The work of the UKESF is clearly aligned with the recommendations set out in the Made Smarter Review 2017. Through the Scholarship Scheme, we partner the most dedicated Electronics undergraduates with leading companies for work placements and professional development. We also collaborate with other organisations and companies on a range of STEM-related initiatives for younger students.
Degree Apprenticeships
An important aspect of our policy work has been around the development of new apprenticeship standards, particularly at degree level (both Levels 6 and 7). There are now a number of standards approved by the Institute for Apprenticeships for use by employers.
As UKESF, we are supporting a group of employers to develop a new standard for Electronics Systems engineering at Level 7. However, the picture is still not complete and there are still some 'gaps'; one of these is around Electro-Mechanical engineering. There has been some interest forming a Trailblazer (TB) group of employers to work on a Level 6 (Degree) apprenticeship for Electro-Mechanical Engineers. If you are interested to learn more or to get involved in the TB group for an Electro-Mechanical degree (Level 6) apprenticeship, then please let us know.
Skills Needs Survey
In the UK, particularly focused in South Wales, the compound semiconductor industry is expected to grow significantly over the next five or so years. There are expectations that the UK will be at the forefront of a global compound semiconductor market predicted to be worth £125bn by 2025. However, it is a highly technical sector with some very specific skills sets. In order that the UK can grow and flourish as an area of expertise in this global industry sector, it is essential to ensure that the appropriate educational and training capabilities are in place. Therefore, we would be grateful if you would spare a few minutes to complete this online questionnaire.
T-Levels
T-levels are new two-year technical qualifications that are expected to be introduced in colleges around 2020. The Government has made funds available to aid colleges in securing the placement opportunities, however the difficulty here lies in finding enough relevant employers local to each college to support the number of students requiring work placements. In order for the Engineering and Manufacturing T-Level to be introduced as widely as possible, Electronics companies need to be willing to offer work placements. The T-Levels are designed to be 'employer-led', so expressing an interest to a local college would be a positive first step in the right direction.
2018 – The Year of Engineering
As you will have seen in the media 2018 is the Year of Engineering. Amid all the razzamatazz and the numerous high profile events, if we are going to make a different we need to work on a local basis, one school at a time. Therefore, in collaboration with the University of Southampton, the UK Electronics Skills Foundation has created a high-impact but low-cost project, linked to the A-Level Physics curriculum.  It would be great if TechWorks members could support the project. A donation of £1,000 will allow the UKESF to support teachers and pupils at two schools; together we can make a difference.