Siemens Digital Industries Software
Siemens presented to me an exciting vision of how their technology could have a positive impact in the future of the semiconductor market
Placement Location
Cambridge or Bristol
Type of Placements Offered
Any placements
2022/23 Scholarships
Multiple new scholarships
Who we are and what we do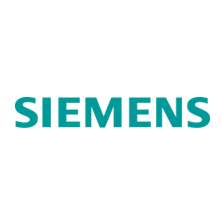 Siemens delivers the world's most comprehensive portfolio of electronic design automation (EDA) software, hardware, and services, enabling our customers to deliver life-changing innovations faster and become market leaders.
Our Tessent Embedded Analytics platform was developed by UK high-growth start-up UltraSoC prior to its acquisition by Siemens in 2020. Our products allow engineers to look inside systems-on-chip (SoCs) during the development process, and understand exactly how they operate under real-life conditions.
Development teams are also using our on-chip monitoring and analytics IP to equip their SoCs with an exciting range of new capabilities, applicable in markets from network infrastructure to automotive, and from safety-critical systems to the Internet of Things (IoT).
These include value-add functions such as hardware-based security measures, service level agreement (SLA) enforcement and in-service performance enhancement – functionality enabled by chips with hard-wired self-monitoring capabilities. We have a particular focus on cybersecurity for autonomous vehicles, via our leading role in the Innovate UK-funded Secure-CAV project.
Embedded Analytics "smart" modules operate across the whole SoC: reporting rich information in real-time, non-intrusively, from hardware and software. And because the system is vendor-neutral, it provides an efficient way to integrate IP from different vendors, into one coherent framework, including legacy solutions or in-house custom logic.
Click here to read more about us.
Connect with Siemens via LinkedIn
What you could be doing during your work placement
Interns will be working on different projects. These will all be "for real" for commercial product, and in many cases will be supporting specific customer deliverables. Examples could include: analysis of gate count and area to work out best parameters;  integrating a new processor core into GDB and Eclipse for our ISE; helping port our tools to run on Linux as well as Windows; developing regression test framework & methodology, etc.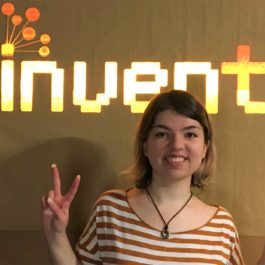 Sponsor:
Siemens Digital Industries Software
University:
University of Southampton
Degree Course:
MEng Electronic Engineering with Industrial Studies
Oana joined us when we were still UltraSoC, and continued her placement when we were acquired by Siemens.
What appeals to you about Electronics?
Electronics is incredibly exciting, shaping the future through innovation. It's constantly evolving, offering infinite opportunities at university and beyond. There's never an end to what I can learn or how far I can branch out; asking 100 Electronics Engineers what they do would get me 1,000 different answers!
Why I chose UltraSoC / Siemens
I wanted to learn what makes companies work, from the engineers, marketing, and even executives. A start-up, especially with a blend of hardware and software, seemed the perfect fit. I was also amazed by the spectrum of industry players working with the company. When I first met the team during my interview, I knew I'd made the right choice. They made me feel welcome, and I was already laughing with them while learning so much!
My placement and its value
My placements have been fantastic, the team make me feel truly valued, and a member of their team! Last year I developed customer demos for a new method of configuring Embedded Analytics modules. Combining high-level languages such as Python with hardware-level understanding of FPGAs was challenging and exciting, as I was 'learning by doing'. Now, through my 'Industrial Studies', I've started a 12-month placement as Software Engineer, working on Secure-CAV. This is an innovative project investigating and mitigating cybersecurity threats to Connected and Autonomous Vehicles. Although I'm a Software Engineer, I'm developing my Electronics skills, using C on SoCs to interact with Embedded Analytics modules through FPGAs. Besides Electronics, my placements have taught me that it's people who really make a company special; 'company culture' is far more than a buzzword!
My interests
I see strong connections between engineering and art, as both encourage out-of-the-box thinking. Whether through life drawing sessions, creating mixed media installations, composing pieces on the piano, or designing fonts, art makes me a better engineer by making me pay attention to details (invaluable for debugging!) and appreciate the sociocultural impact of my engineering work. To give back to my community, I'm coordinating Southampton Hub's 'Invent Plus' outreach programme, introducing disadvantaged schoolchildren to engineering through practical workshops, to narrow the STEM gap. I also go gliding, but not remotely! To maintain my interest in aerospace I joined the Spaceflight society, working on a CubeSat ground station.
Meet two of our Engineers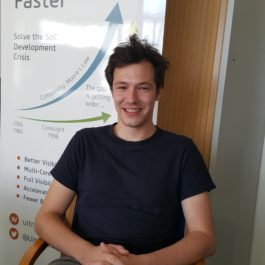 Job Title:
Senior Engineer
From school to university
I graduated Edinburgh University in 2013 with a Masters in Engineering and Honours in Electronics and Computer Science. The simple question 'how do computers work?' is what drew me to study a joint degree that would introduce me the fundamental principles underpinning the technology that we use on an everyday basis.
Throughout high school my main subject interests were Maths, Science, and Computing which formed a solid foundation for future study in a technology related field. Over the course of my degree I was exposed to topics from analogue transistor theory, digital circuit design, computer architecture, software engineering, all the way up to managing enterprise scale software solutions. I specialised in digital design in my final year with a Thesis focussing on communication protocols and FPGA prototyping.
Why I chose UltraSoC / Siemens
After graduating I was offered an Engineering role with UltraSoC Technologies – a company specialising in silicon IP delivering on-chip monitoring and analysis. I was primarily interested in the role at UltraSoC as they were a small innovative company who were addressing the challenges surrounding the increasing complexity and demand placed on modern computer hardware. They also presented me an exciting vision of how their technology could have a positive impact in the future of the semiconductor market. The opportunity to expand my skillset with exposure to both design and verification of silicon IP was also a key consideration when accepting the role.
My experience at UltraSoC / Siemens
My main role initially was working as part of the verification team. This involved the creating of modular SystemVerilog and UVM testbenches to verify correct functionality of our IP. As well as verification I was involved in the design stage for some our modules; from concept, specification, through to feature complete implementation. More recently as a Senior Manager in Field Applications Engineering, I have had the opportunity to work with customers directly, helping them to solve real problems as they develop their SoCs.
My favourite aspect of the job is the opportunities and challenges that it has offered me by giving me experience across a number of areas within the company. This has enabled me to continually learn and engage in new ideas as my career develops. I also enjoy the opportunity to travel and meet our customers (in China, California, USA).
What I enjoy outside work
My personal interests include football, beer, and travelling/experiencing new and interesting places.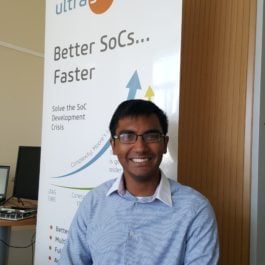 From school to university
I enjoyed studying mainly the science subjects at school, such as Physics, Chemistry and Mathematics. I chose to study Engineering at University because I was interested in the subject and, in particular, wanted to learn how things worked and how to make and design the things that I used in my daily life. I did a few work placements before and during university.
Before university, I did two weeks of work shadowing at two different companies, RSK and Johnson Matthey. This involved shadowing an environmental and automotive engineer at the respective companies. During the degree, I did two 10-week internships. At the end of my first year, I interned at the software company MetaSwitch and the end of my third year I interned at UltraSoC. I now work for Siemens, which acquired UltraSoC in 2020.
Why I chose to work for Siemens
I enjoyed my internship and liked the environment and the work I was doing.
My work at Siemens
My responsibilities lie on the Regression and Verification side of Silicon chip design. In particular, I am responsible for making enhancements for the current Regression Testing system, which involved writing scripts in the programming language Perl. I am also working on writing test-benches used to verify the design of complex Silicon chips.
During my free time
I have a variety of personal interests. I play the trombone with the Cambridge University Brass Band – a band that I joined as a student. I enjoy cycling and go go-karting with the university club.