This year, despite the COVID-19 pandemic, it is really heartening to see even more companies joining our Scholarship Scheme. This growth shows the tremendous strength and resilience of the Electronics sector in the UK. It also reflects the ongoing challenge for employers to tackle their graduate level skills gaps. Our Scheme helps employers connect with students from the UKESF's 24 partner universities.
The UKESF welcomed a further seven new Company Partners to the scheme: Caterpillar, Clas-SiC, CSA Catapult, Jaltek, Seagate, SingMai, and Ultraleap.
"Caterpillar is the world's leading manufacturer of construction and mining equipment, diesel and natural gas engines, industrial gas turbines and diesel-electric locomotives. Operating from 50 countries around the globe, the Caterpillar brand has developed into a symbol of strength, respect, and integrity. The organisation has a clear vision to be the global leader in providing customer value in the markets in which it operates."
"Clas-SiC Wafer Fab is the world's first dedicated open Foundry to manufacture Silicon Carbide power semi-conductors. We operate from our custom built and fully fitted out Class 100 clean room facility, with State of the art 150mm semiconductor manufacturing equipment. Silicon Carbide (SiC) wafer and compound semiconductor technology is fast emerging as the key enabler in smaller, lighter and more energy efficient power systems of the future."
"CSA Catapult was established to help the UK become a global leader in compound semiconductors through collaboration with both large companies, and start-ups to develop and commercialise new applications utilising this technology."
"Jaltek Systems, based in Luton, Bedfordshire, is a leading AS9100 and ISO 13485 accredited UK contract electronics manufacturer with over 30 years' experience. We offer a comprehensive range of integrated design and manufacturing services adapted to meet our customer's varied requirements."
"From the videos, music and documents that we share with friends and family on social networks, to servers that form the backbone of enterprise data centres and cloud-based computing, to desktop and notebook computers that fuel our personal productivity, Seagate products help more people to store, share and protect their valuable digital content."
"SingMai design and manufacture products for video processing markets. We design everything ourselves, so if we want a tiny microprocessor we design our own one. We sell IP (intellectual property) cores to customers who are maybe designing cameras for high end car manufacturers (parking assist etc) or security cameras, or we sell video processors for subsea or pipeline inspection or to drone manufacturers."
"Ultraleap have brought together the world's most powerful 3D hand tracking with the only mid-air haptics technology to change the way humans and machines interact, solving some of the most challenging and practical problems on the way."
The UKESF Scholarship Scheme provides the most dedicated Electronics undergraduates from UKESF Partner Universities with an annual bursary and paid summer work placement, in addition to a range of other benefits. Each company will interview a number of relevant applicants and go on to provide sponsorship and professional support to one  one or more successful scholars. Employers interested in joining the scheme can find out more here.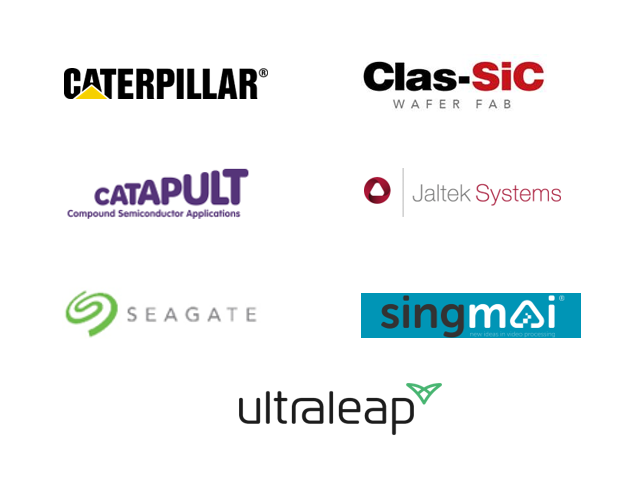 ---