UKESF Scholarships are awarded to the most motivated and capable undergraduate students, and since the Scheme started we have supported over 700 young engineers through their studies. We feel a sense of pride as we see their careers progress, none more so than when their success is recognised by Industry Awards. There are many such national Awards for instance from the IET, Royal Academy of Engineering and Electronics Weekly.
We encourage our Scholars, both current and graduated, to consider applying for Awards that recognise their contribution and impact in Electronics. To help, in this blog we've summarised some of these, along with deadlines for applying, and we hear from Ben Fletcher, winner of the RAEng Young Engineer of the Year 2021, and Ronnie Smith, who won the IET Postgraduate Prize.
Industry Awards in 2023
We encourage our Scholars, both current and graduated, to consider applying for Awards that recognise their contribution and impact in Electronics.
Undergraduate Awards include:
RAEng Engineering Leaders Scholarships
Applications close 16 January 2023
Support for undergraduates in UK Higher Education Institutions, who display the potential to become leaders and innovators in engineering, and who want to become leadership role models for the next generation of engineers. David Kong, University of Edinburgh / onsemi, was awarded the Engineering Leaders Scholarship in 2019.
Applications close 1 October 2023
Recognising engineers who are already making a difference in the first years of their careers, or those who are still studying but showing the promise to become the innovators and leaders in electronics in the years to come. In 2022, five Scholars were awarded BrightSparks Awards.
Applications open March 2023
Scholarships for students, degree apprentices and apprentices who have faced financial challenges or personal obstacles, and Scholarships for high-achieving students and degree apprentices who have a passion for engineering.
Early Career Awards include:
RAEng Engineers Trust Young Engineer of the Year
Applications close 3 February 2023
Recognising engineers in full-time higher education, research or industrial employment, who have demonstrated excellence in the early stage of their career.
Elektra Awards – Rising Star Award
Applications close July 2023
Recognising a talented young engineer in their first five years in the industry who demonstrates a high level of practical skill and ambition and are actively contributing to the business.
The TechWorks Young Engineer of the Year Award
Applications close Autumn 2023
This Award publicly celebrates and promotes the efforts of young professionals at the early stages of their careers. Oisin Robinson, Graduated Scholar and Design Engineer at Picocom, was shortlisted for the Award in 2022.
If you are a Scholar and have any questions about applying for these Awards, or are looking for any support to apply, don't hesitate to get in touch with us at [email protected]
Ben Fletcher
Physical Design Engineer, Graphcore
RAEng Young Engineer of the Year 2021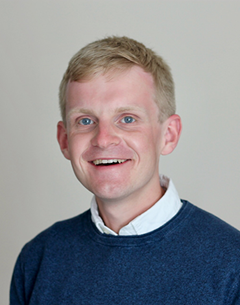 I chose to study Electronic Engineering for my undergraduate degree at the University of Southampton. In my second year, I was awarded a UKESF Scholarship, sponsored by Arm, where I worked as a summer intern within the CPU verification group. Although this was a great experience, I also really enjoyed the research element of my degree and hence decided to pursue a PhD in electronics after graduating.
I applied for a competitive iCASE (Industrial Cooperative Awards in Science & Technology) studentship for my PhD from the Arm-ECS research centre. I was fortunate enough to be selected, which, alongside providing the funding, meant I was able to work in Arm Research (Cambridge) for the final two years of my PhD which was a great experience. During my postgraduate research I developed a new technology for performing 3D stacking of silicon chips, where each of the layers communicate wirelessly with one another. This novel approach led to several publications, awards and two patents. After graduating from my PhD, I joined Graphcore where I'm a Physical Design Engineer working on the flagship series of IPU (intelligence processing unit) chips for accelerating artificial intelligence applications.
The RAEng Young Engineer of the Year Award was mostly based on my PhD research which explored new approaches for cost-effective 3D chip design wireless communication.
Ronnie Smith
PhD Student, Edinburgh Centre for Robotics
IET Postgraduate Prize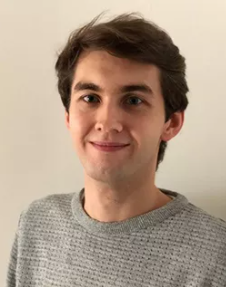 When I was applying for university, I was torn between Computer Science and Electrical and Electronic Engineering. In the end I did a joint programme at Heriot-Watt University because I wanted to understand the "full picture" of technology. This meant that I mostly studied digital Electronics and software, and when I was undertaking my UKESF Scholarship with Leonardo during my degree I worked on FPGA firmware. Although I enjoyed my time there, by the time I was due to graduate I had developed an interest in robotics and AI and was seeking opportunities in that area. My university hosted one of the few Centres for Doctoral Training (CDTs) in robotics in the UK at the time, the Edinburgh Centre for Robotics, so I applied and was lucky to be accepted into the 2018 cohort.
Since then I have been working on my research into assistive robotics, particularly on enabling pro-active robotic assistance to support individuals living with mild impairments at home. In the past few years, I have also been a co-founder of a robotics start-up which creates modular robotic solutions for the care sectors.
My research brings together a number of topics to bring humans 'in-the-loop' and give them ownership over their own assistive technology. This involves programming robots to help with assistive tasks (such as picking up objects, handing them over, and so on) and applying a range of machine learning methods to learn from the user over time.
I hope that through this Award I can inspire and motivate more young girls to study Electronics and showcase to them that we can do equally well as our male counterparts. The work we do in this industry solely relies on our passion and skills, not our gender.
Nishika Chettry, Scholar of the Year 2022
The UKESF Scholar of the Year Award 2022 was announced at the annual TechWorks Awards and Gala Dinner in London on 8 December. We were pleased to recognise Nishika Chettry, Aston University/Renesas Electronics Europe, as Scholar of the Year, with Leon Brindley, University of Southampton/Qualcomm, as runner up.
Nishika was praised for her significant contribution during her work placement, her outstanding academic achievement, as well as her outreach and engagement work, which she has undertaken independently, and through the UKESF and her university. She has twice won departmental awards for achieving the top results, and has received external recognition as one of Electronics Weekly's 'BrightSparks'.
Nishika was selected from 122 current Scholars, and is the 6th female student to receive the prestigious Scholar of the Year Award since the programme was launched in 2010.
Nikisha commented: "Being awarded the Scholar of the Year feels like my hard work from the past four years at university has been recognised. It has acted as a confidence booster for me that I am on the right track and am doing the right things. I will continue to work and do my part in making space for women in the Electronics industry, all in an effort to bridge the gender and generational gap that we currently have in this sector. But most importantly, I hope that through this Award I can inspire and motivate more young girls to study Electronics and showcase to them that we can do equally well as our male counterparts. The work we do in this industry solely relies on our passion and skills, not our gender.
I had such a wonderful time on placement at Renesas. I worked with many experienced professionals and learnt so much about embedded systems and robust coding. Everyone in the team was always ready to help me with questions. My manager, Tim Hartley, created such a positive and friendly work environment and from HR, Noemi Fabian, encouraged me to work on outreach for promoting Electronics amongst young girls. My team knew that I was involved in a number of things at university, and they were so supportive. I felt welcomed and valued by them. Hence, I am joining them back as a graduate Firmware engineer next year!"
Speaking after the event, Stewart Edmondson, CEO, UKESF said "The TechWorks Awards is always a fantastic occasion to celebrate the success of our Scholars with our partners and supporters. This year we were also delighted to see our former Scholar, Oisin Robinson, Picocom, as a finalist in the Young Engineer of the Year Award. Getting more diverse graduates into our sector is what the UKESF is all about."
Also at the Awards, Leon Brindley was commended as the Scholar of the Year Runner-Up.
Leon commented: "The UKESF Scholarship Scheme has genuinely changed my life, and I'm incredibly grateful to both the UKESF and Qualcomm for their continued support and encouragement. Acquiring industry experience is a vital part of higher education, especially within such rapidly evolving fields as electronic engineering, so I'd wholeheartedly recommend applying for a UKESF Scholarship.
Through my UKESF Scholarship I completed two summer internships with Qualcomm Cambridge's Power Management Unit Team, focusing on IC design and simulation in Cadence Virtuoso. It's an honour to become the UKESF Scholar of the Year Runner-Up, as it amalgamates my academic results, internship performance and outreach activities."
To view all the winners on the night, visit the TechWorks website. Find out more about the UKESF's Scholarship Scheme here.
Above image: UKESF Scholar attendees with guest speaker Piers Linney (centre)
On 9th December 2021 the UKESF attended the annual TechWorks Awards & Gala Dinner, London, and announced the winners of the Scholar of the Year Award.
We had three tables at the event, one of which was kindly donated by Trustee Neil Dickins (Founder/Director, IC Resources). Our guests included three UKESF Trustees, nine former and current UKESF Scholars (including past winners of the Scholar of the Year Award and other UKESF competitions), as well as various representatives from some of the companies and organisations we partner with.
Oana Lazar (Southampton/Tessent Embedded Analytics, part of Siemens [formerly UltraSoC]) was awarded the 2021 Scholar of the Year, with David Kong (Edinburgh/onsemi) named runner-up. Many thanks to IC Resources, who sponsor the award. Three other Scholars were Highly Commended: Leon Brindley (Southampton/Qualcomm), Nishika Chettry (Aston/Renesas) and James Mutumba (Surrey/EDA Solutions).
Oana is a final-year student on a Masters of Electronic Engineering course at the University of Southampton. As well as exceeding expectations during her 12-month placement with Tessent Embedded Analytics, the Award judges applauded Oana's exceptional academic performance, her technical skills and her advocacy for women in engineering. Oana was Highly Commended for this Award in 2020 and named runner-up in our Automotive Electronics Competition the same year. She also received Southampton Hub's first ever 'Southampton Hub Values Award', and has been put forward by Tessent's VP of Engineering, and Siemens' Senior Director of Portfolio Strategy, to represent Tessent for the Global Semiconductor Alliance's 'Female Up and Comer Award'.
"The UKESF Scholarship Scheme has quite literally changed my entire life. Therefore, it is an absolute honour and a true pleasure to receive the 2021 UKESF Scholar of the Year Award.

"I would like to thank my fantastic sponsoring company, Tessent Embedded Analytics (Siemens), whose brilliant Engineers have given me the best possible introduction to the industry. Through my 12-month industrial placement as part of my Master's at the University of Southampton, I have discovered the immense breadth of opportunities available to Electronics Engineers and I have discovered my true calling as an Embedded Software Engineer.

"There could not be a better time to get involved with the Electronics industry than now, and there could not be a better way of doing so than through the UKESF."
Oana Lazar, Scholar of the Year 2021
Click HERE to read Oana's full quote in her guest blog post.
"Oana interned with the Siemens DISW Embedded Analytics team for the 2020-2021 year. In a very short time, we forgot she was an intern: she has been assigned significant, complex tasks, and has taken full ownership of those tasks, driving them through to completion.

"COVID has made life difficult for interns: much of the value of internships to the intern is found in 'sitting behind the shoulder' of more senior colleagues. Remote working makes this much harder and requires a level of self-reliance and commitment to get the best out of this. Oana's entire year with us was done remotely, but throughout her time she remained committed to work and never lost focus on her responsibilities to deliver to a level of quality that far exceeded our expectations from her.

"In addition to this, Oana led the 'Invent Plus' project at her university, finding volunteers and funding to distribute activity packs to 600 9th grade girls to Electronic, Acoustical, and Mechanical engineering through building circuits from scratch on breadboards (again all remotely), and is now the president of Southampton Hub, an organisation that supports students to volunteer in placements in the local community."
Jonathan Lucas, Engineering Director (Software), Embedded Analytics, Siemens Electronic Design Automation Ltd
"I'm delighted to hear that Oana has been named Scholar of the Year 2021, particularly after she was Highly Commended for the award last year. She is an excellent example of the many intelligent, motivated and inspirational students who are UKESF Scholars, and I'm thrilled that her success continues the long history of Southampton students receiving the award!"
Prof Geoff Merrett, Head of Centre for IoT and Pervasive Systems, Electronics and Computer Science, University of Southampton
"During my time as a UKESF Scholar, I have met so many talented engineers and I'm very happy to have been selected for the award. Many thanks to onsemi, my sponsoring company, who have provided me with some amazing placements where I have had the opportunity to complete projects in firmware, modelling, digital and analogue IC design for some truly state-of-the-art automotive image sensors."
David Kong, runner-up Scholar of the Year 2021
"After an absence of two years because of the pandemic, it was fantastic to have such a great live, in person, awards ceremony, bringing together our Trustees, sponsors and partners to recognise and celebrate the success of some fantastic young engineers and Electronics students. They are the future of our profession. I was delighted that last year's finalists were able to join us, so that we were able to recognise and acknowledge their achievements."
Stew Edmondson, CEO, UKESF