Despite the challenges presented by the pandemic, there was strong competition for the prestigious Scholar of the Year Award. Kindly sponsored by IC Resources, the prize for 2020 was awarded to Emily Wayland, with Airam Perez Guillen coming in a close second. Emily studies at University of Southampton and is sponsored by ARM, whilst Airam is studying at the University of Manchester and is sponsored by EDA Solutions.
For the first time in the 10 years that this award has been running, a special commendation was also awarded to Oana Lazar (University of Southampton and sponsored by UltraSoC, now acquired by Siemens) for her outstanding entry.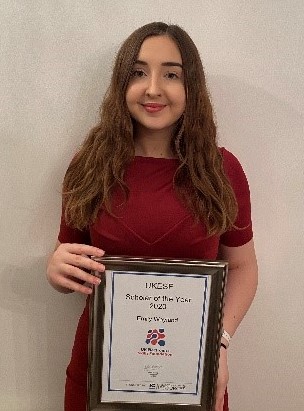 Emily commented about receiving the award, "I feel so honoured to be selected as 2020's UKESF Scholar of the Year, particularly out of so many other inspiring students that I have met during my time at university and as a scholar. I chose to study electronics, because I was fascinated with technology and I wanted to learn more about how things work. I am so grateful that I have been able to share my passion for electronics with school students and to inspire the next generation of engineers, particularly girls who are interested in STEM.
"As one of the many opportunities provided by the UKESF, I attended the WES Student Conference this year, to learn from inspiring women in the technology industry what I could achieve with hard work. I would also really like to thank my sponsoring company, Arm, who went above and beyond to give me the best summer internship experience possible, in a rather difficult year.
"I feel so proud to be recognised not only for my academic achievements, but also for my contributions to my university community and to the promotion of electronics, both of which have been such an important part of my four years at university. I never expected to win this award, but it has been such a boost to my confidence and will really help to kickstart my professional career!"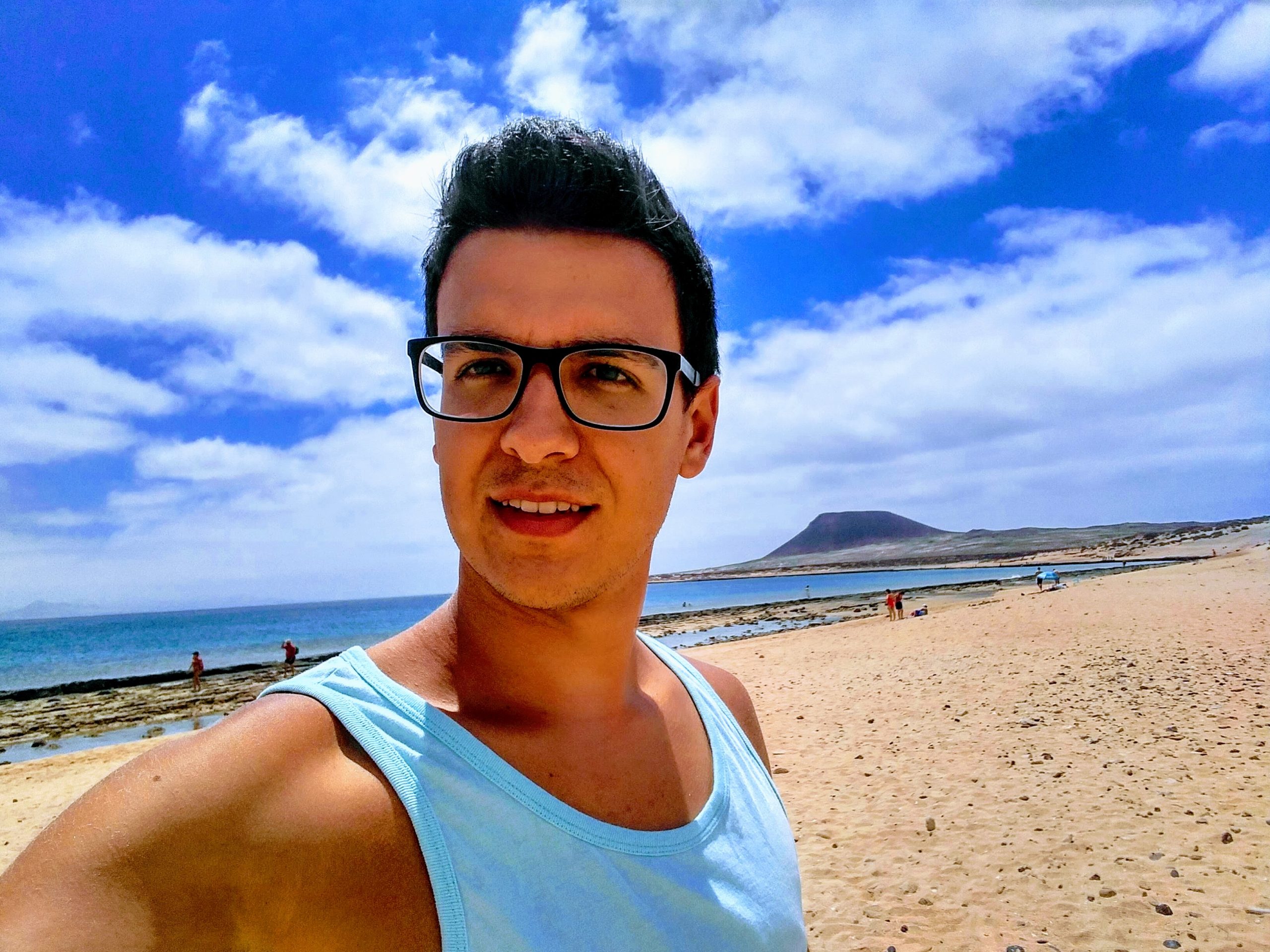 Airam said, "Since I was small I saw many things I didn't understand. I then learnt that everything in engineering has a purpose, and I wanted to be part of the revolution. Engineering has taught me so many skills that are incredibly valuable to make the world a better place, and despite living a year that will go down in history, all the good I can do with my career in engineering has remained the strongest motivation. I will strive to keep learning, sharing and finally contributing my grain of salt to help protect the environment and the World with innovation."
Dr Paul Wright, Course Director of Electronic Engineering at The University of Manchester said, "Airam is a very able and hard-working student, who also does a lot for our student body. I'm delighted to see these qualities of individual excellence and team contribution being recognised through a UKESF award."
Airam completed his work placement at EDA Solutions Ltd where Khalid Teama, Technical Support Manager, said, "Since day one of joining EDA Solutions for his sandwich year internship, Airam has demonstrated great enthusiasm, despite being a completely new world of knowledge to him, his sheer will to learn and apply were clear from the start and as he embarked on advanced topics. With his commitment to learn and succeed, and his diligence, hard work and initiative, Airam makes a highly successful engineer and I am delighted for him being runner up in this award."
Also, the judges decided to give a Special Commendation to another applicant, Oana Lazar, for her outstanding contribution, commenting that this years entries had created a tough decision with the top entries being very closely matched.
Oana commented of her special award, "In the past two years as a Scholar, the UKESF has taught me that becoming an engineer is about much more than knowledge and good grades, setting me on a path to joining a far greater community of people who are, in the most literal of terms, changing the world.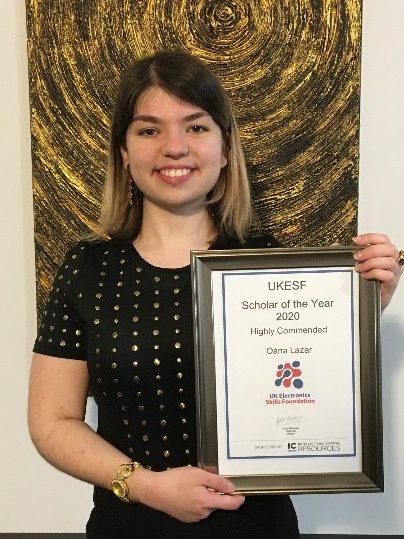 "My summer internship with UltraSoC provided me with a taste of being a 'real' engineer, and my 12-month placement is helping me continue on this incredible journey. Moreover, the UKESF has encouraged me to give back to my community, be it through national campaigns with Electronics and Computer Science, or by leading workshops in local schools through 'Invent Plus', inspiring schoolchildren to pursue engineering much like I was inspired when I was their age. I am extremely grateful to the UKESF for providing me with the opportunities, connections, and confidence to develop myself as a student, engineer, and a member of the community, and I am truly honoured to receive the judges' first ever High Commendation for the UKESF's Scholar of the Year award, in 2020."
Rod Boyce, Principal Software Engineer at UltraSoC, also commented, "Oana proved herself to be an invaluable and productive member of the development team. She has also proven herself to be a diligent and excellent code reviewer. She is self-motivated, proven that she can work with minimal supervision, and demonstrates an indefatigable thirst for knowledge."
"Many congratulations to Emily and Oana on their successes, which are very well deserved. I'm also delighted that this continues a long list of successes for Southampton in the Award's history, with one of our students being named Scholar of the Year in 7 out of the 10 years that it has been running!"

Professor Geoff Merrett, Head of Centre for IoT and Pervasive Systems, Electronics and Computer Science, University of Southampton
Congratulations Emily, Airam and Oana!
---