As the annual Scholarship Scheme application window draws closer, the UKESF is delighted to welcome two new Company Partners: Collins Aerospace and RN Electronics. The total number of companies offering scholarships has now passed 40, with further new additions expected before applications open.
collins-aerospace,

a unit of United Technologies Corporation (NYSE: UTX), is a leader in technologically advanced and intelligent solutions for the global aerospace and defence industry. Created in 2018 by bringing together UTC Aerospace Systems and Rockwell Collins, Collins Aerospace has the capabilities, comprehensive portfolio and expertise to solve customers' toughest challenges and to meet the demands of a rapidly evolving global market.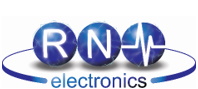 RN Electronics test electronic products to ensure compliance with worldwide standards. We are an independent test laboratory, accredited for testing of the RF performance of wireless devices and their electromagnetic compatibility (EMC). Our clients come from industries such as automotive, audio-visual and medical. We are rapidly expanding our capabilities for testing of 5G base stations, fixed-wireless access points and other latest technologies.
The UKESF Scholarship Scheme provides the most dedicated Electronics undergraduates from UKESF Partner Universities with an annual bursary and paid summer work placement, in addition to a range of other benefits. Each company will interview a number of relevant applicants and go on to provide sponsorship and professional support to one or more successful scholars. Employers interested in joining the scheme can find out more here.
---