Dan studies at the University of Leeds and has gained work experience at Plextek as part of his UKESF Scholarship. He shares his experiences choosing to return to education to study Electronics.
Having spoken to many different students about their futures in Engineering, I've noticed that a lot of them don't seem completely convinced by their career choice. Either they are certain that this is what they want to do for the rest of their lives or they're questioning what they'll do if they end up not liking it. I myself was one of the latter.
Since I decided to enter the big bad world straight out of high school, I have experienced the ups and downs of trying to find a career without a degree. I went through multiple jobs with no real direction and had no concrete goals that I wanted to achieve. Whilst I'm not saying that it is necessary to have a degree to be successful, I decided to return to higher education to pursue a career in Electronic and Electrical Engineering.
Currently waiting to start my fourth year, I can only just say that it was the right decision and that the majority of the other students are also here because it's what they want to do. However, there appears to be a small minority that still aren't sure and these seem to be the people who have fallen into Engineering. This can happen more easily than one thinks and I'll briefly explain as to what I believe are the two main reasons why.
I would say that I chose Engineering because I have an interest in Electronics and love to see how things work, but in all honesty I started with an ulterior motive. Given the current economy and considering the struggles that most graduates face today, I realised that I had to pick a trade/degree that interested me but would also earn me a comfortable amount of money. It turns out that, just like me, this tends to be a common reason for those who have worked and then returned to higher education.
A different walk of life comes from people who haven't had the chance to experience the working world but, instead, are students who have been pushed in all the right ways even if they don't know what they want. This means that in a matter of years they go through their GCSEs, their A-levels and then straight onto university. To the students who make it to engineering this tends to be a result of "Well, I'm kind of good at Maths and Physics – so I guess I'll choose Engineering".
From my own experience, and from what others have told me, this can leave you feeling somewhat de-motivated, especially under the pressures that you can encounter at university. How are you supposed to push through the deadlines if you're not even sure that this is what you want? The bottom line is that it is demotivating and, furthermore, it appears that for those who have fallen into Engineering they seem generally afraid to admit it. This could be for reasons of blending in or because they'll feel genuinely stuck if it doesn't work out.
For me, all these insecurities were nullified when I completed a placement this summer through the Scholarship Scheme provided by UKESF (UK Electronic Skills Foundation). This is a non-charitable foundation that encourages people to seek careers in the Electronics sector and prides itself on bringing the most capable Electronics students together with the industry's leading employers.
During the ten weeks spent with my sponsor, I not only experienced how a professional working environment operates but I considerably improved my own skills thanks to the steep learning curve of my project. More importantly, I finally got to see how the theory was applied, which is something of a relief considering the typical breadth of an Engineering course. The ten weeks was then concluded with a four-day workshop that focused on specialised life skills and management efficiency; this counted as 21 hours of Continuing Professional Development (CPD). The overall experience was only exceeded by how friendly and helpful the people were at both my sponsoring company and the UKESF Workshop (including the other UKESF scholars themselves).
Whilst I accept that not everyone will have the pleasure of securing a placement through such an experienced and dedicated foundation, my message is to simply go out there and try it. The only way to be sure that Engineering is for you is exposure. Show your skills to the companies that are desperately in need for hardworking, capable students and in return they will provide you with the experience. Having now experienced the world of Engineering myself, the only regret is that I didn't do it sooner.
Plextek provides electronic design, supply and consultancy from the creation of ideas through to the manufacture of products. Based near Cambridge, the company creates innovative ideas and solutions for clients and takes concepts from early research through development and into production. They employ 70 people at their UK laboratory and office complex, and utilise factories in the UK and Far East to manufacture products. One of Plextek's specialties is in the design of radio communication and radar systems. Most projects involve a mixture of hardware and software.
View other engineer profiles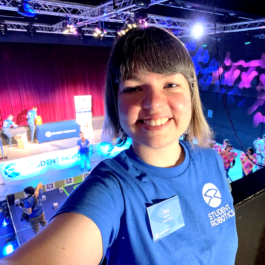 Oana
Software Engineer
When I first met the team during my interview, I knew I'd made the right choice. They made me feel welcome, and I was already laughing with them while learning so much!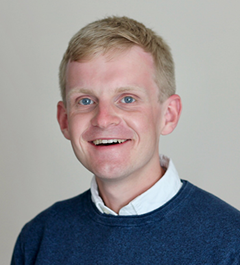 Ben
Physical Design Engineer
As a keen engineer, I have always enjoyed building things, and problem solving. I also enjoy computer science & programming and so I guess I chose to study Electronic Engineering because I wanted to learn how computers, chips, mobile phones really work from a practical perspective.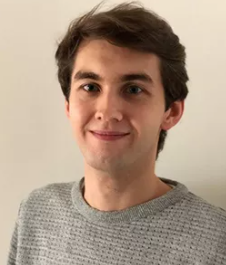 Ronnie
PhD Student
I think the reason I ultimately did a joint degree was because I wanted to understand the "full picture" of technology, so to do Electronics or computer science on its own I would have felt like I was missing out on something.