Job Title:
Junior Front-End Design Engineer, Blu Wireless
What is your role at Blu Wireless and what does it involve?
I am a Junior Front-End Design Engineer working for Blu Wireless on System on Chip (SoC) HYDRA multi-gigabit wireless baseband IP, 60GHz WiFi mm-Wave technology for consumer and telecom backhaul applications. My role involves coding at both RTL and System-C level from specification, building test-bench models and performing block level RTL synthesis.
When did you first become interested in Electronics and how did you pursue this?
I have always had an interest in the way things work, and since I was young, science has been one of my favourite subjects. My interest in sciences, particularly physics and maths, developed throughout my school years, and I enjoyed the challenge of using scientific and mathematical ideas when solving everyday problems. In 2003, my family and I moved to Madrid, Spain, where I completed my Baccalaureate in Science and Technology.
My interest in the Telecommunication industry and its growth has led me to do my undergraduate study in Telecommunication Engineering at the Technical University of Madrid (Spanish: Universidad Politecnica de Madrid). First year was really hard; your academic mind-set needs to get used to the changes from school to university, it is more centred on understanding as opposed to memorization. The more you understand the better you will see the bigger picture of the modules. I was also fascinated by how experiments, observation, and working in teams allowed me to develop my critical thinking. I learned how to solve problems via numerical methods and training in the reasoning, abstraction of the calculations.
In my third year, due to family reasons I moved to the UK. Although I had to repeat the years I had done in Madrid, I took it as an opportunity to learn more. I completed my undergraduate degree in Communication Network Engineering from Brunel University with a first-class honours and a master's degree in Mobile and Personal Communications from Kings College London with first-class honours.
What particular challenges have you faced being a woman in the Electronics sector?
I never felt being a woman has disadvantaged me or held me back to become a Telecommunication Engineer. I am respected for my education, my contribution at work, and the value I add to the company as a junior engineer just as much as my male counterparts. I was raised to think that there are a lot of diverse work environments for engineers and no job is too harsh for a woman. The emphasis should be on finding what you enjoy doing, and what you are good at doing, rather than your gender. Any challenge is psychological, so you just have to be confident and persevere.
What advice would you give to girls who are interested in Electronics?
If you do find something that interests you, then you should go for it. The skills you learn in Electronics and any engineering degree are extremely useful and are welcomed by all kinds of different employers. Choose work that you are enthusiastic about, then grab any opportunities that come your way. Electronics is creativity and process; creativity to be able to think in another way to solve challenges, and process to do the job in a proper way, learning from your mistakes and progress.
What do you think about the future of Electronics/your career in the sector?
Developing and delivering systems to accommodate the exponential growth in the number of connected devices and the enormous data demand. The mmWave bands can support the higher data rates required in future mobile broadband access networks, novel antennas which exhibit high gain as well as wide spatial coverage capacity. We are already talking about and developing the Internet of Things; from Smart Home and Smart Store to Smart Office and Connected Cars. In the future a device will be able to maintain network connectivity regardless of time and location, and open the possibility of connecting all the connected devices without human intervention.
View other engineer profiles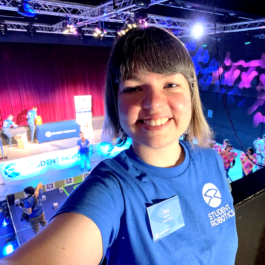 Oana
Software Engineer
When I first met the team during my interview, I knew I'd made the right choice. They made me feel welcome, and I was already laughing with them while learning so much!
Max
Graduate Engineer, ARM
I currently work at ARM as a Graduate Engineer, working in the CPU Design and Verification team in Cambridge.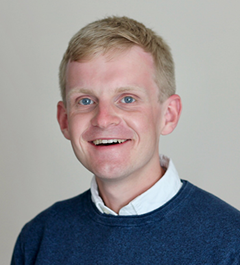 Ben
Physical Design Engineer
As a keen engineer, I have always enjoyed building things, and problem solving. I also enjoy computer science & programming and so I guess I chose to study Electronic Engineering because I wanted to learn how computers, chips, mobile phones really work from a practical perspective.