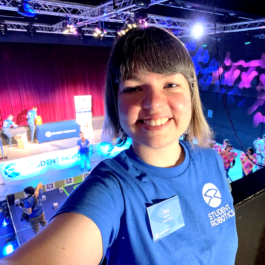 Job Title:
Software Engineer
From school to university
At school, my favourite subjects were Art and Computer Science, as I loved thinking outside the box and coming up with novel ideas. Getting accepted onto the Arkwright Scholarship Scheme introduced engineering to me as the obvious career option, which would scratch my itch for both the creative and technical.
I wanted to dive deeper into the Computer Science I had learned at school, and Electronics proved to be perfect, as it allowed me to learn about both hardware and software, and everything in between. I found my calling at the University of Southampton, where the entire spectrum was freely available to me within the School of Electronics and Computer Science. I studied MEng Electronic Engineering with Industrial Studies, and which showed me how Electronics is shaping the future through innovation and offering infinite opportunities at university and beyond.
Why I chose Siemens EDA
I initially joined the company during my summer placement in 2019, when it was still known as UltraSoC. A start-up, especially with a blend of hardware and software, seemed the perfect place to learn what makes companies work, from the engineers, marketing, and even executives – I was amazed by the spectrum of industry players working with the company. When I first met the team during my interview, I knew I'd made the right choice. They made me feel welcome, and I was already laughing with them while learning so much!
My placement was so valuable that I transferred courses, just so that I could undertake a 12-month placement with UltraSoC the following summer. During this second placement, the start-up was acquired by Siemens. This was incredibly exciting as it gave me a unique opportunity to continue experiencing the start-up culture I knew I loved, while also expanding my understanding of the industry as part of one of its biggest players.
My experience at Siemens EDA
Throughout my two placements, I was able to experience working within the Field Applications Team, the Embedded Software Team, and briefly within the Hardware Team. No matter which team I was working with, I always had the opportunity to interact with other teams and get involved with larger parts of the company and beyond. My placements have been fantastic, and all the teams made me feel truly valued and like I belonged!
Within the Embedded Software team, I worked on Embedded SDK (ESDK), a Software Development Kit which allows Tessent's hardware modules to be configured and used from within an SoC. It was especially exciting to work on ESDK because it was still in pre-release at the start of my placement, so the code I wrote to fulfil one of ESDK's initial design requirements made it to the very first customer release of ESDK! I learned almost everything I know about C programming, embedded systems, and how to work as part of team pioneering a large CI/CD project, from 'learning by doing' on ESDK. In fact, I loved my time within the Embedded Software Team so much that I am now working on ESDK full-time!
Although I'm now 'purely' a Software Engineer, I'm still developing all my Electronics skills, from using C to write embedded software, to interacting with the Embedded Analytics hardware modules, to building and testing FPGA images.
Besides Electronics, my time at Siemens is teaching me that it's the people who really make a company special: 'company culture' is far more than a buzzword here!
During my free time
I see strong connections between engineering and art, as both encourage out-of-the-box thinking. Whether through life drawing sessions, creating mixed media installations, composing pieces on the piano, or designing fonts, art makes me a better engineer by making me pay attention to details (invaluable for debugging!) and appreciate the sociocultural impact of my engineering work.
My love for STEM outreach began at university: I was President of Southampton's branch of Student Hubs, and coordinated Southampton Hub's 'Invent Plus' outreach programme, introducing hundreds of disadvantaged schoolchildren to engineering through practical workshops, to narrow the STEM gender gap. I continue to give back to my community through workshops and webinars as a University of Southampton Graduate Ambassador, and I help run Student Robotics' annual competitions, in which schoolchildren create their own autonomous robots.
During weekends, I go back to the University of Southampton as part of its 'Toastrack' student and alumni society, learning a tonne of Mechanical Engineering while restoring a 1929 vintage Dennis charabanc.
View other engineer profiles
Rula
Junior Front-End Design Engineer, Blu Wireless
I never felt being a woman has disadvantaged me or held me back to become a Telecommunication Engineer. I am respected for my education, my contribution at work, and the value I add to the company as a junior engineer just as much as my male counterparts.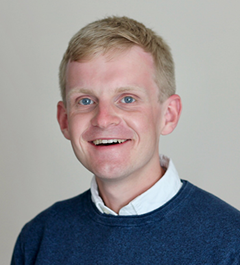 Ben
Physical Design Engineer
As a keen engineer, I have always enjoyed building things, and problem solving. I also enjoy computer science & programming and so I guess I chose to study Electronic Engineering because I wanted to learn how computers, chips, mobile phones really work from a practical perspective.
Max
Graduate Engineer, ARM
I currently work at ARM as a Graduate Engineer, working in the CPU Design and Verification team in Cambridge.