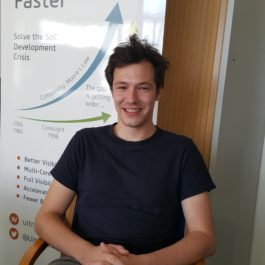 Job Title:
Senior Engineer
From school to university
I graduated Edinburgh University in 2013 with a Masters in Engineering and Honours in Electronics and Computer Science. The simple question 'how do computers work?' is what drew me to study a joint degree that would introduce me the fundamental principles underpinning the technology that we use on an everyday basis.
Throughout high school my main subject interests were Maths, Science, and Computing which formed a solid foundation for future study in a technology related field. Over the course of my degree I was exposed to topics from analogue transistor theory, digital circuit design, computer architecture, software engineering, all the way up to managing enterprise scale software solutions. I specialised in digital design in my final year with a Thesis focussing on communication protocols and FPGA prototyping.
Why I chose UltraSoC / Siemens
After graduating I was offered an Engineering role with UltraSoC Technologies – a company specialising in silicon IP delivering on-chip monitoring and analysis. I was primarily interested in the role at UltraSoC as they were a small innovative company who were addressing the challenges surrounding the increasing complexity and demand placed on modern computer hardware. They also presented me an exciting vision of how their technology could have a positive impact in the future of the semiconductor market. The opportunity to expand my skillset with exposure to both design and verification of silicon IP was also a key consideration when accepting the role.
My experience at UltraSoC / Siemens
My main role initially was working as part of the verification team. This involved the creating of modular SystemVerilog and UVM testbenches to verify correct functionality of our IP. As well as verification I was involved in the design stage for some our modules; from concept, specification, through to feature complete implementation. More recently as a Senior Manager in Field Applications Engineering, I have had the opportunity to work with customers directly, helping them to solve real problems as they develop their SoCs.
My favourite aspect of the job is the opportunities and challenges that it has offered me by giving me experience across a number of areas within the company. This has enabled me to continually learn and engage in new ideas as my career develops. I also enjoy the opportunity to travel and meet our customers (in China, California, USA).
What I enjoy outside work
My personal interests include football, beer, and travelling/experiencing new and interesting places.
View other engineer profiles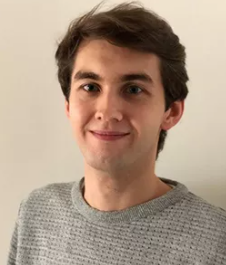 Ronnie
PhD Student
I think the reason I ultimately did a joint degree was because I wanted to understand the "full picture" of technology, so to do Electronics or computer science on its own I would have felt like I was missing out on something.
I would say that I chose Engineering because I have an interest in Electronics and love to see how things work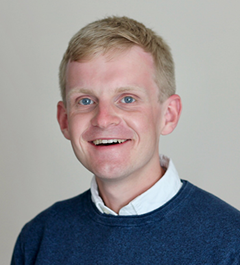 Ben
Physical Design Engineer
As a keen engineer, I have always enjoyed building things, and problem solving. I also enjoy computer science & programming and so I guess I chose to study Electronic Engineering because I wanted to learn how computers, chips, mobile phones really work from a practical perspective.