"A broad range of work helped me achieve a good understanding of how compound semiconductors will be integrated into future products" Andrew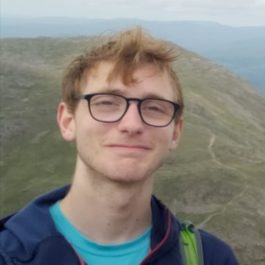 University:
Lancaster University
Degree Course:
MEng Electronic and Electrical Engineering
What appeals to me about Electronics?
What fascinates me about electronics is the huge breadth of the field; almost all modern technologies integrate electronics in some way. It is interesting building from others' work and appreciating how interconnected the ecosystem is, between governments, companies and the individual engineers. Everyone has a shared goal of improving the status quo due to this connected relationship.
Electronics has an unequalled freedom of experimentation allowing many opportunities for creativity.
Why I wanted a scholarship with CSA Catapult?
CSA Catapult immediately stood out to me when applying. It has many interesting application areas which piqued my curiosity. They are at the forefront of integrating compound semiconductors into the UK industrial network, improving many products such as electric vehicle converters and high efficiency photonics devices; being on edge of technological limits has always been something that has interested me. I saw that CSA Catapult had various equipment that would give me the ability to see and understand how the world works down to the nano scale level.
My placement and its value
The work I was involved in at CSA Catapult as an Advanced Packaging Intern was very diverse. Some weeks I would be responsible for the wire bonding and die attach of an amplifier device. Other weeks I would be creating a test bed automation GUI using python for use with our equipment. This broad range of work helped me achieve a good understanding of how compound semiconductors will be integrated into future products. I was able to work with many highly experienced engineers which helped boost my learning on many topics as well as my ability to communicate many tricky Advanced Packaging and electronics concepts. However, the connections I made with the people working at CSA will be the most treasured experience.
My interests
I enjoy both entering running races with my club as well as running and cycling in my spare time; I make day trips to Fells and AONB near where I live. I also enjoy playing classical piano music and am currently learning Japanese.
View other scholars profiles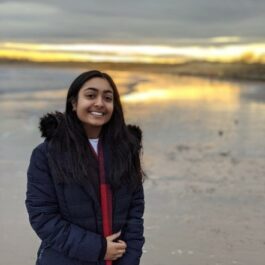 Kajol
Collins Aerospace
"Collins are at the forefront of developing the More Electric aircraft and have a huge global presence."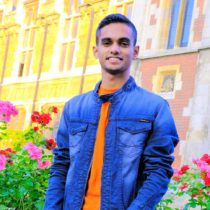 Abhishek
Qualcomm
"I was developing an existing verification system further for the machine learning developments added to Qualcomm's proprietary processor"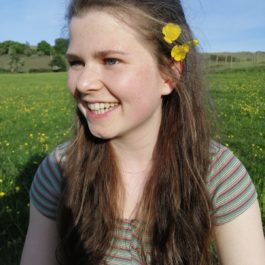 Abi
Graphcore
"During my placement I joined the Silicon team, where I was working to improve the silicon design flow with respect to clock domain crossing."