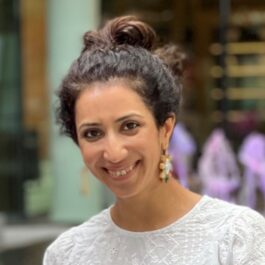 Job Title:
Senior Principal Application Engineer
Deciding on a career path
It was at the age of fifteen years that I needed to decide my career path and work towards it. As a student, I was academically strong and the concepts of new things in subjects like Physics and Chemistry always intrigued me. Therefore, based on my interests and abilities, I wanted to choose a profession which was intellectually and technically challenging. So, when it was time, I chose to study Electronics and Communication Engineering with the belief that unlike some others, this field allowed enough potential to see your innovations getting realised into physical products that make the world a more comfortable, sophisticated and technologically advanced place to live.
My first job
I started my career with Freescale Semiconductors, India who are a big player as chip makers in Network and Automobile industry. It was very fascinating to see how they designed chips to incorporate various requests – some to add cool features while some to ensure better safety of passengers – from customers like BMW and Mercedes. I was a part of Flows and Methodology group, which worked across all business units, thereby allowing us to be a part of innovations in diverse areas. With the immense exposure to different EDA tools and flows I gathered in this role, moving to a strong EDA company like Cadence was an imperative decision.
Working for Cadence
I have been with Cadence for over 11 years now and during this time, I have had many opportunities to develop my skills and grow as a professional. As an Application Engineer, I enable our customers to adopt Cadence's cutting-edge solutions and realize their innovations that are transforming the way we live and experience life. I find it very rewarding to be able to solve problems of various complexities to help my peers and customers succeed – this motivates me to learn more. I also believe that our culture of embracing diversity and inclusion allowing everyone to thrive makes Cadence a great place to work.
Outside of work
I am fond of cooking (Indian curries) and dancing.
View other engineer profiles
Max
Graduate Engineer, ARM
I currently work at ARM as a Graduate Engineer, working in the CPU Design and Verification team in Cambridge.
Rula
Junior Front-End Design Engineer, Blu Wireless
I never felt being a woman has disadvantaged me or held me back to become a Telecommunication Engineer. I am respected for my education, my contribution at work, and the value I add to the company as a junior engineer just as much as my male counterparts.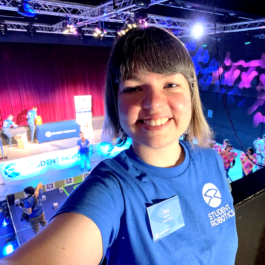 Oana
Software Engineer
When I first met the team during my interview, I knew I'd made the right choice. They made me feel welcome, and I was already laughing with them while learning so much!