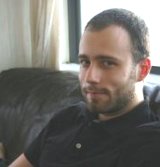 Why I chose to work at Blu Wireless

I first heard about Blu Wireless Technology four years ago, when they were just a small new start-up. They were, and still are, one of the very few companies who provide low cost solutions for the 60 GHz WiGig market and the technology they were developing seemed very innovative and promising. Six months ago I was looking for new carrer opportunities and came across BWT again. The company had grown to approx. 25 people, they were already into the 4G backhaul market, and with several big investments in the past few years seemd to be getting bigger and better every day. I immediately knew this was the perfect time and opportunity to become part of this exciting start-up.
The type of work I have done since joining Blu Wireless

I joined BWT as a DSP engineer in their wireless DSP team. Since it is still a small company the type of work varies a lot. Until now I have been involved in algorithm design and optimisation in Matlab, fixed-point implementations in C/C++ and custom interface implementation in Verilog for the silicon bring-up and baseband-RF integration. Our joint research with the University of Bristol means I get to visit their labs frequently and work with their staff and students to carry out certain tests.
How I have been supported as a young engineer

One of the advantages of working for BWT is that I know everybody who works for the company. Everyone is very friendly, always willing to help, give advice or just have a chat. It gives me the opportunity to meet a lot of professionals from different fields and backgrounds, with years of experience in the industry. Frequent talks with my manager and team leader ensure I get and give useful feedback and am happy with what I am doing.
Social activities at Blu Wireless

BWT provides many events for its employees to socialise and relax. Company celebration days always involve different new activities and are lots of fun. Beer and pizza nights and nice dinners followed by drinks are often organized and everyone is keen on socializing and enjoying the time outside work together. Being based in Bristol, the city voted by the Sunday Times as the best place to live in the UK, makes social life very vibrant and diverse.
I strongly recommend this job to anybody in the field of hardware or software engineering and wireless communications who has a desire to become involved in the design of cutting edge communication systems.
View other engineer profiles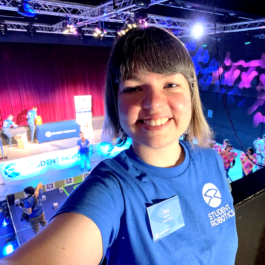 Oana
Software Engineer
When I first met the team during my interview, I knew I'd made the right choice. They made me feel welcome, and I was already laughing with them while learning so much!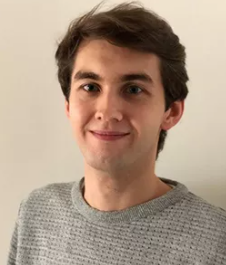 Ronnie
PhD Student
I think the reason I ultimately did a joint degree was because I wanted to understand the "full picture" of technology, so to do Electronics or computer science on its own I would have felt like I was missing out on something.
I would say that I chose Engineering because I have an interest in Electronics and love to see how things work