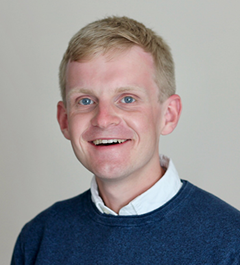 Job Title:
Physical Design Engineer
Ben is a Physical Design Engineer at Graphcore and in 2021 won the RAEng Young Engineer of the Year. Here he shares his journey so far, and tells us why he chose to pursue Electronic Engineering:
Please can you share an overview of your journey so far?
Yes, sure – I chose to study Electronic Engineering for my undergraduate degree, at the University of Southampton. In my second year, I was awarded a UKESF scholarship, sponsored by Arm, where I worked as a summer intern within the CPU verification group. Although this was a great experience, I also really enjoyed the research element of my degree and hence decided to pursue a PhD in electronics after graduating. Having enjoyed my time at Arm, I applied for a competitive iCASE (industrial cooperative awards in science & technology) scholarship for my PhD from the Arm-ECS research centre. I was fortunate enough to be selected, which, alongside providing the funding, meant I was able to work in Arm Research (Cambridge) for the final two years of my PhD which was a great experience. During my postgraduate research I developed a new technology for performing 3D stacking of silicon chips, where each of the layers communicate wirelessly with one another. This novel approach led to several publications, awards and two patents. After graduating from my PhD and leaving Arm research, I joined Graphcore where I'm a physical design engineer working on the flagship series of IPU (intelligence processing unit) chips for accelerating artificial intelligence applications. I really enjoy the work at Graphcore as I get to work some of the largest and most complex silicon chips in the world. We are also one of the pioneers of 3D chip stacking; something which is very relevant to my PhD research.
What made you choose Electronic Engineering?
As a keen engineer, I have always enjoyed building things, and problem solving. I also enjoy computer science & programming and so I guess I chose to study Electronic Engineering because I wanted to learn how computers, chips, mobile phones really work from a practical perspective.
What excites you most about electronics and your career going forward?
For years the silicon industry has relied on improving the performance of computers simply by shrinking to the size of transistors that are used in them. However, we've now hit the limit of what's possible in terms of conventional manufacturing. This means that our generation will see a new era of electronics where we will have to invent and engineer completely new ways of improving chip performance to keep up with the requirements of the latest compute workloads (including 3D stacking, advanced packaging etc.). At Graphcore I am fortunate to be able to explore these challenges on some of the largest and most complex silicon chips that have ever been designed and I am excited to continue working on solving these problems.
"I would definitely recommend a career in electronics because every day is different! Working with cutting edge technology, you will never run out of problems to solve which continues to be interesting and exciting."
View other engineer profiles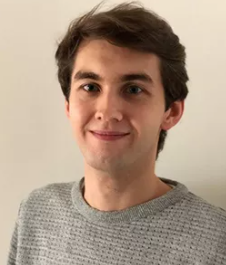 Ronnie
PhD Student
I think the reason I ultimately did a joint degree was because I wanted to understand the "full picture" of technology, so to do Electronics or computer science on its own I would have felt like I was missing out on something.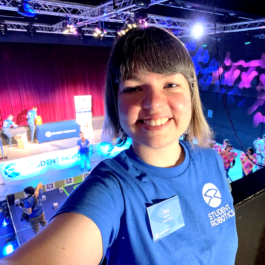 Oana
Software Engineer
When I first met the team during my interview, I knew I'd made the right choice. They made me feel welcome, and I was already laughing with them while learning so much!
I would say that I chose Engineering because I have an interest in Electronics and love to see how things work