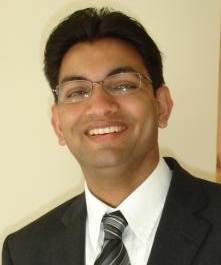 Job Title:
Senior Engineer, Firmware Architecture
Why I chose to work at IDEX
Prior to IDEX, my work opportunities had allowed me to gain significant knowledge in Smartcard domain, and I had been focused on the design & development of biometrics access control systems in my most recent position. While I was exploring new opportunities, IDEX was a natural choice as it provided me the right platform to build on my experience in these areas. I have worked at IDEX for almost two years and, during this time, my role has provided me diverse and challenging work every day.  The best part for me personally has been the satisfaction when I get something working for the very first time.
What I do
As a member of System Engineering Group, I have been involved in diverse activities that involve both hardware and software. Primary responsibilities of my role involve the design & development of firmware application for some of the most advanced and complex Secure Elements in the market that we have short-listed for our systems.  I am also responsible for the implementation, measurement and analysis of advanced power-management techniques for Secure Elements and MCUs in our system, and I liaise closely with other teams within IDEX, customers, vendors and technology partners.
My background and advice for current students
I have a Master's degree in Instrumentation from the University of Pune, India. As a part of the final year curriculum, I did a placement in industry for six months. I chose to work in small establishment where I got the opportunity to carry out more hands-on work, which proved to be right decision. After my graduation, I was offered a full-time role as a design engineer in the same company. I worked there for three years before moving into a larger company. My advice to current students is that to build a successful career, you need to develop a passion in your chosen field and have the determination to follow that passion and most importantly enjoy your work.
View other engineer profiles
Max
Graduate Engineer, ARM
I currently work at ARM as a Graduate Engineer, working in the CPU Design and Verification team in Cambridge.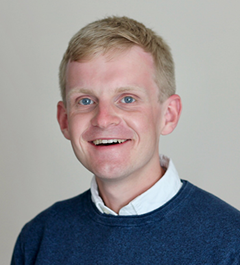 Ben
Physical Design Engineer
As a keen engineer, I have always enjoyed building things, and problem solving. I also enjoy computer science & programming and so I guess I chose to study Electronic Engineering because I wanted to learn how computers, chips, mobile phones really work from a practical perspective.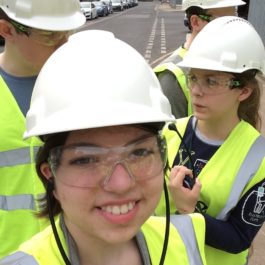 Oana
Student
We're living in exciting times, with electronics at the heart of our dynamic and globalised society. Progress in this field is so steep that I believe by the time I graduate, careers which do not even exist today will become available to us.