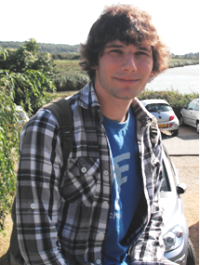 Job Title:
Graduate Engineer
What do Sensata Technologies do?
Sensata Technologies is an expanding company based near Swindon. We are in the business of custom designed silicon chips. Sensata Technologies have designed chips for a range of applications and products, some examples of which are: noise-cancelling headphones, market leading automotive chips and data converters in performance instrumentation.
My work at Sensata Technologies
I have worked as a Graduate Design Engineer at Sensata Technologies for around 8 months now. I am 24 and graduated from Imperial College with an MSc Distinction in Analogue and Digital Integrated Circuit Design. My role as a graduate engineer has so far involved testing and characterising existing designs, solving engineering problems and more recently applying my degree knowledge to designing circuits to go on to a next generation silicon chip. I have noticed that there is an excellent and unique atmosphere at the company with plenty of social events and sports happening in parallel to the very technical and exciting work that goes on. The opportunities to learn and apply engineering at Sensata Technologies are second to none and I am keenly looking forward to the future in my role.
Working with Sensata Technologies on an industrial placement
Industrial placements are an excellent way to put text books aside and get stuck in to putting knowledge into practise with hands on engineering. I undertook a 12-month placement in an R&D department during my degree and had an excellent year away from my studies. There is much to be learnt about approaching problems, working with deadlines and just getting a feel for what life is like as a professional engineer. The environment at Sensata Technologies is excellent for this and I have no doubt a placement student would leave with experience and responsibility head and shoulders above many companies.
About me
Outside of my work at Sensata Technologies I have interests that include playing the guitar, building (trying to) my repertoire of classic novels, keep fit with running, playing football and badminton and occasionally designing and building my own audio equipment. I have also recently taken up roller skating… which is actually incredible fun!
View other engineer profiles
Max
Graduate Engineer, ARM
I currently work at ARM as a Graduate Engineer, working in the CPU Design and Verification team in Cambridge.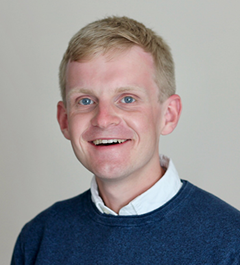 Ben
Physical Design Engineer
As a keen engineer, I have always enjoyed building things, and problem solving. I also enjoy computer science & programming and so I guess I chose to study Electronic Engineering because I wanted to learn how computers, chips, mobile phones really work from a practical perspective.
Rula
Junior Front-End Design Engineer, Blu Wireless
I never felt being a woman has disadvantaged me or held me back to become a Telecommunication Engineer. I am respected for my education, my contribution at work, and the value I add to the company as a junior engineer just as much as my male counterparts.