Job Title:
Design Team Leader
Why did you choose Engineering?
After leaving school I always wanted to get into sport, but after a couple of serious knee injuries, it wasn't possible.
My dad is an engineer and progressed through a company with hard work into a head of technical sales role. I saw engineering as a career which I could progress based on my hard work. I always had a keen interest on understanding how things work and why.
After starting an advanced design apprentice with ZERO engineering experience I quickly realised it was for me.
What is it like to work at SST?
Working for SST is all about a team culture, all departments are heavily interlinked with an emphasis on team integration. We produce products which make a huge difference in the world of defence and as an engineer at SST, you are the lead in creating a huge variety of products from cradle to grave which you can really put your personal mark on.
View other engineer profiles
I would say that I chose Engineering because I have an interest in Electronics and love to see how things work
Max
Graduate Engineer, ARM
I currently work at ARM as a Graduate Engineer, working in the CPU Design and Verification team in Cambridge.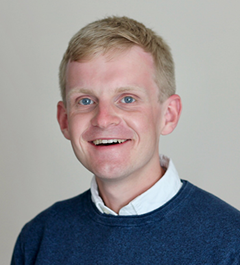 Ben
Physical Design Engineer
As a keen engineer, I have always enjoyed building things, and problem solving. I also enjoy computer science & programming and so I guess I chose to study Electronic Engineering because I wanted to learn how computers, chips, mobile phones really work from a practical perspective.