Job Title:
Graduate Engineer
What's it like working at Partner Electronics?
Having enjoyed my time at Partner Electronics as an intern, it was reassuring to be offered a job before I'd completed my course – it really took the pressure off, and I think I performed better in my final year because of that. The team had made me feel so welcome and I knew I would be able to develop further so it was an ideal position for me.
The people are caring and friendly, I found I made good relationships really quickly. It's a very people centred company.
It was great to be doing 'real work' straight away, the work we did was feeding directly into client projects and we could see the results of that.
Tell us something about you?
I graduated from the University of Nottingham in 2022 with an MEng Electrical and Electronic Engineering. I was studying through the pandemic with a large amount of the teaching done remotely; I was happy, then, that for my final year we were back to in-person teaching.
As well as spending my time finding out how things work, I enjoy cooking, photography, archery, and music.
View other engineer profiles
Max
Graduate Engineer, ARM
I currently work at ARM as a Graduate Engineer, working in the CPU Design and Verification team in Cambridge.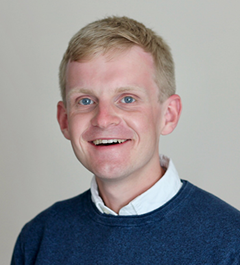 Ben
Physical Design Engineer
As a keen engineer, I have always enjoyed building things, and problem solving. I also enjoy computer science & programming and so I guess I chose to study Electronic Engineering because I wanted to learn how computers, chips, mobile phones really work from a practical perspective.
I would say that I chose Engineering because I have an interest in Electronics and love to see how things work