"We are delighted to be joining the UK Electronics Skills Foundation as a partner University."
Professor Anthony Gachagan, University of Strathclyde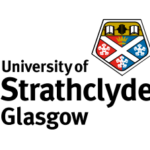 We are delighted to announce a partnership between the UKESF and the University of Strathclyde. This new partnership means that more undergraduates than ever before will have the opportunity to benefit from the support of the UKESF, and employers involved in our Scholarship Scheme will be able to access a greater number of high-achieving students.
The University of Strathclyde becomes the 27th leading UK university to partner with the UKESF.
Speaking about the partnership, Stewart Edmondson, CEO, UKESF said "It's great to welcome Strathclyde as a new UKESF partner university and to further strengthen our presence in Scotland. Their highly regarded Electronic Engineering Department is research-led with global industry engagement. Their strong focus on providing work placements for their students to complement their academic studies very much aligns with our UKESF ethos."
Professor Anthony Gachagan, Head of Department, Electronic and Electrical Engineering, University of Strathclyde said "The Department of Electronic and Electrical Engineering is delighted to be joining the UK Electronics Skills Foundation as a partner University.  Our motto is "The Place of Useful Learning" and this partnership with UKESF with its strong industrial links embodies this ethos and ensures that the University is developing the next generation of electronics engineers."
Banner image © University of Strathclyde
---