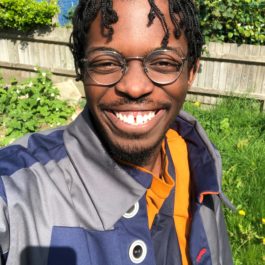 University:
University of Sheffield
Degree Course:
MEng Electronic Engineering
What appeals to you about Electronics?
Ever since I was a young boy and got my hands on my very own first mobile phone, I have had a keen interest in electronic devices. As the years went by and the Electronics industry made huge advancements in technology, I was fascinated in the intricate details that made up the standard phone or laptop and even went on to tear down old models lying around my house. I had a love of Mathematics and Physics from an early age but at times I felt restricted in the sense that the majority of what I learnt was theory based. Electronic engineering provided the perfect balance between theory and practicality and I could apply what I learnt in class almost immediately into my lab work. I find what I love the most are the endless possibilities that Electronic Engineering provides and the only limit we have is our imagination.
Why did you want a scholarship with FlexEnable?
FlexEnable was my first choice when I applied for the Scholarship and I knew that it would be the perfect company for me to apply my knowledge of what I knew about electronic devices yet also learn a tremendous amount by inserting myself right into the technology industry. One look at their website and I knew that this company would be the best place for me as they specialise in designing flexible OLCD and OLED displays and are pushing the boundaries in the technology industry. On top of all this, they are one of the very few companies in the world that specialise in the design of OLCD display, which was the deciding factor for me.
What type of work have you been involved with during your placement?
During my course at FlexEnable I worked on various projects with engineers from multidisciplinary backgrounds and gained a lot of professional and interpersonal skills. I was also given a main project to focus on. This project involved programming a FPGA board with a microprocessor that could load certain computational tasks. The goal of this project was to program a Nexys FPGA board with a microprocessor that could retrieve a specified program that was stored on SPI flash; the purpose of such, so that the program would exist when power was recycled. The success of this project meant that FlexEnable could run their new devices with the updated software version. My job was to figure out a method to design the schematic of the microprocessor that would synthesis and implement the design on the FGPA board, write the program that would run on the microprocessor and program the FPGA board that could retrieve the program from SPI Flash when the power was recycled. What I loved most about my time on this placement was that help was always available when needed and what I needed to learn about this project I learnt whilst on the job, which was a great aid in helping me gain the best skills to take back with me to university.
What are your hobbies and interests?
A big interest I have aside from Electronics is my passion for music. I play the trumpet and taught myself the guitar. I enjoy attending gigs and events in my spare time when I can. I have also picked up travelling recently and journeyed to East Asia and plan on going back again. I enjoy hiking and sports, recently completed my Gold Duke of Edinburgh award and I play basketball from time to time.
View other scholars profiles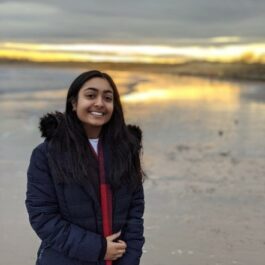 Kajol
Collins Aerospace
"Collins are at the forefront of developing the More Electric aircraft and have a huge global presence."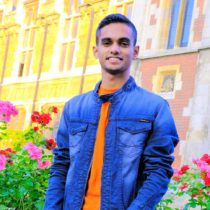 Abhishek
Qualcomm
"I was developing an existing verification system further for the machine learning developments added to Qualcomm's proprietary processor"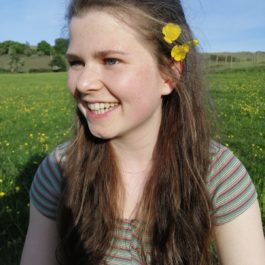 Abi
Graphcore
"During my placement I joined the Silicon team, where I was working to improve the silicon design flow with respect to clock domain crossing."