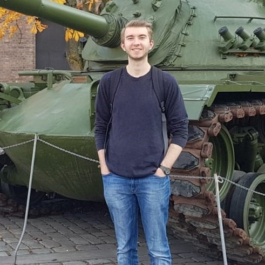 University:
University of Surrey
Degree Course:
MEng Electronic Engineering with Space Systems
What appeals to you about Electronics?
The topic of electronics covers a vast variety of fields, sectors and topics meaning there are so many opportunities that are available to everyone of all interests and backgrounds. Even after specialising there is the option to have a more technical role or pursue a more managerial business role. All of which rely on the same fundamental skills that are obtained in the early years of studying and partaking in electronics. It's easy to see why it's the best engineering discipline!
Why did you choose SEA?
SEA has capabilities in maritime defence, which is something that has always interested me. The products they make for anti-submarine warfare is cutting edge technology and industry leading. This line of work is where I see myself in the future. Additionally, from my past placements, I have learnt how important a great company culture is to me and when I met those who interviewed me it was clear this was at the core of SEA's values.
Tell us about your work and responsibilities
Large amounts of the placement were spent building upon my debugging and problem-solving skills. These were applied to test setups or electronic circuit/subsystem in the engineering labs. Having so much hands-on experience with a variety of electronics and equipment has really helped me to further develop and build upon these skills. Another great part about the placement was the balance between independent working and being embedded within a multidisciplinary team. I had the opportunity to explore my own ideas but also find support and guidance from a team which is full of extremely knowledgeable and passionate engineers willing to offer their help.
What interests you outside of work?
I love being active and social which is why I enjoy playing football and golf. Trying new things is also something I enjoy, so I made it my mission to attempt surfing for the first time whilst at Devon (turns out I'm not very good though!)
View other scholars profiles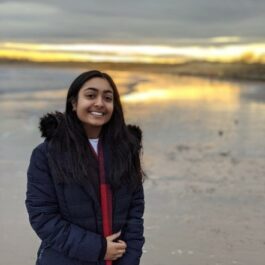 Kajol
Collins Aerospace
"Collins are at the forefront of developing the More Electric aircraft and have a huge global presence."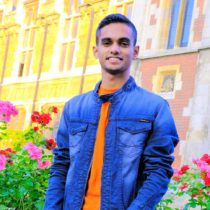 Abhishek
Qualcomm
"I was developing an existing verification system further for the machine learning developments added to Qualcomm's proprietary processor"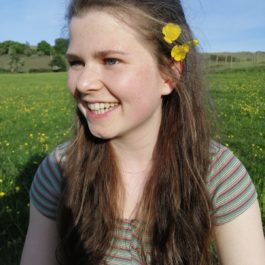 Abi
Graphcore
"During my placement I joined the Silicon team, where I was working to improve the silicon design flow with respect to clock domain crossing."