"Cadence gave me the opportunity to be a part of a well-organized team, in a team with high-skilled engineers, and to work on projects that will improve and develop products." Katerina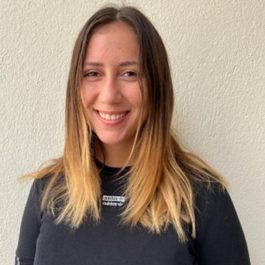 Sponsor:
Cadence Design Systems
University:
University of Surrey
Degree Course:
MEng Electrical and Electronic Engineering
What appeals to me about Electronics?
Throughout school, I always enjoyed Maths, Physics and Computer Science lessons, but I had a greater interest applying the knowledge in real life. Electronics is an extremely wide field that affects everyday life in countless ways. I find it fascinating how many applications it has and where it can be found. Studying electronics opens numerous doors in various aspects of the electronics industry in cutting edge fields. I loved the idea of working on cutting edge devices and systems, to desire to design, build and work on the future, and be a part of the industry which is defining the modern world.
Why I chose Cadence?
I chose Cadence because it combines both software and hardware, which is something I am really interested in. I was working on projects that do automated tests to analyze and verify the results, to debug any issue and to develop the operation of the product.
Cadence gave me the opportunity to be a part of a well-organized team, in a team with high-skilled engineers, and to work on projects that will improve and develop products. Through my placement, I have gained a deeper understanding of design automation by using Cadence's latest edge tools. During the placement, I had the chance to apply my programming skills in different projects and to learn more in depth about different programming languages.
Cadence offered me the chance to communicate directly with customers and by interacting with them, I have improved my transferable skills. Moreover, I was part of a multicultural working environment as my team was composed with people who live and work in other regions.
My placement
I am primarily responsible for EMEA (Europe, Middle East and Africa) customer support, ensuring that customer inquiries are directed to the appropriate team and addressed efficiently and effectively.
During my placement, I have been treated as a proper Application Engineer rather than an intern. Cadence gives you the opportunity to choose which project you want to be assigned, dependent on your interests.
In the beginning of my placement, I didn't have enough experience in most of the Cadence tools, and therefore I had to undergo a training program. This was challenging but with the support and encouragement of my colleagues, I was able to work with many of the Cadence tools.
To develop the projects that I was assigned to, I used Verilog, which is hardware description language to model electronic systems, and Tensilica Instruction Extension (TIE) language to customize Tensilica's Xtensa processor core architecture. My programming skills were significantly improved and time management, problem solving and communication skills as well.
My interests
Outside of work and university, I enjoy travelling, playing tennis and piano. I have joined some university societies since I came to university, and I managed to become the President of the Hellenic society and the communications officer of the tennis society!
View other scholars profiles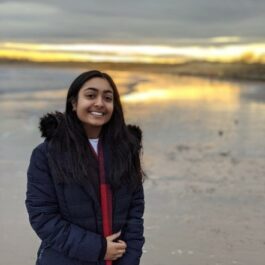 Kajol
Collins Aerospace
"Collins are at the forefront of developing the More Electric aircraft and have a huge global presence."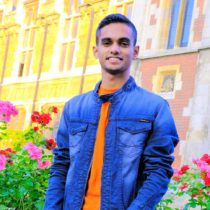 Abhishek
Qualcomm
"I was developing an existing verification system further for the machine learning developments added to Qualcomm's proprietary processor"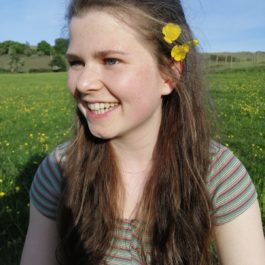 Abi
Graphcore
"During my placement I joined the Silicon team, where I was working to improve the silicon design flow with respect to clock domain crossing."