Last week we launched an exciting new initiative called 'Insight into Electronics', a collaboration between the UKESF and Aston University. We have already received an astounding response from keen students in Years 10-13 – over 650 sign-ups in the first week!
The course is self-paced, interactive and FREE, and aims to provide young people with a hands-on introduction to microcontrollers, Electronics and programming. The activities within the course can be completed flexibly to fit around other commitments and study at a pace that suits individual circumstances. The course is aimed at those students who are thinking about studying Engineering, Electronics or Computer Science at university, or college.
As well as an extensive guide and informative videos, participants will also receive a free Grove Beginner Kit including an Arduino.
UKESF CEO Stew Edmondson commented, "It has always been part of our UKESF mission to make more young people aware of the potential of Electronics, and with the launch of this course, we hope to encourage many more young people to choose a career in the Electronics industry".
We plan to scale-up the project in the coming months and to add more ideas for projects and activities using the kits. To find out more about the course and to sign up to our waiting list, young people should visit our webpage here Insight Into Electronics.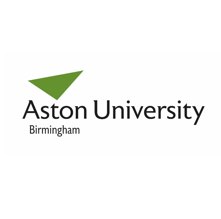 ---