"We can not let historical imbalances allow young women to be deterred from such an amazing field."
Supporting our Scholars to develop their professional network is central to the Scholarship Scheme. For the 6th consecutive year, the UKESF arranged for female Scholars to attend the Women's Engineering Society (WES) Student Conference. Five scholars attended the event at the Museum of Science and Industry in Manchester, their places were kindly sponsored by Enigma People Solutions.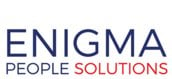 The Conference, which took place on 25 November 2022, comprised sessions on networking, resilience and presenting, alongside the opportunity to hear from women in the industry.
Speaking about their experiences at the Conference, our Scholars said:
"The STEM field is male-dominated, and we have poor gender ratios in our classes. Events like the WES conference provide us with an opportunity to network with other women in STEM and share our experiences and learnings. It is great to see so many women out there with similar aspirations.
Additionally, these events equip us with skills which would be useful throughout our careers such as networking tips, presentation and teamwork skills."
Nishika Chettry, Aston University/Renesas Electronics Europe
"All my classes at university have had a strong male presence with very few female students in them. Due to this environment, I sometimes forget that there are many women working in the engineering sector, and that I am not alone. It was wonderful to hear about the early beginnings of the WES and the impact women have made in engineering in the past. It spurs me on to complete my degree and work as an engineer to continue in this legacy."
Ayo Anifowose, Cardiff University/Sky
"The WES conference was a profoundly refreshing experience coming from a course where only 24% of students are women. The UKESF Scholarship has been a really good way to network and develop my career. I really enjoyed working with my sponsoring company this past summer. It's also been great to meet a diverse group of fellow Scholars and make professional connections. The WES conference has actually been a highlight of the programme."
Liza Potemkina, University of Cambridge/Dukosi
"We can not let historical imbalances allow young women to be deterred from such an amazing field. Everyone should be able to feel as though they can follow their dreams."
Skye McConville, University of Liverpool/Qualcomm Technologies
---