"It gives women a better chance, changing it from a man's world to anybody's world."
Lydia Moore, University of Southampton
The UKESF continues to work to improve the gender balance in the Electronics sector. For the fifth year, the UKESF supported the final-year female Scholars to attend the annual Women's Engineering Society (WES) Student Conference, with places kindly sponsored again by Enigma, a recruitment company that specialises in the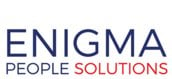 UK technology sector.
Hosted online for the first time, the annual WES Student Conference took place on 20th November 2020 and brought together students, academics and young engineers. The conference supports young women to progress in engineering and allied sectors by providing access to employer perspectives, development opportunities and networking. This year it brought together some 150 students, academics and early-mid career engineers and colleagues from supporting industry to explore pathways to technical leadership.
The theme this year was 'Shape the World' and, in these unprecedented times, the event was devised to inspire students with talks, conversations, webinars, panel sessions and online 'meeting spaces'. The online sessions enabled students to learn and hone useful personal and career development skills at this critical time in the jobs market.
The event programme began with a welcome from Alexandra Knight (Founder & Director, STEMAZING Ltd; Board Member & Trustee, WES) and Elizabeth Donnelly (Chief Executive Officer, WES), and continued with the keynote speech 'Shape the World' from Dame Judith Hackitt (Chair, Make UK).
With presentations ranging from 'Shaping a Sustainable Future' to 'Being an Engineer Today: Emerging Engineers Perspective', attendees were treated to a variety of more personal development sessions including 'How To Master Your Budgeting', 'Online Interviews: Top Tips', 'Leadership and Personal Brand' and 'Chartership and Professional Registration'. There were also networking and chats hosted by various WES Members.
The UKESF attendees commented on the event:
"During the day I learned several things I wasn't aware off, and I believe all women should be aware of this." Ala Bochnacka, University of Southampton
"I believe that conferences like this one are important to show university age students and below the different skills they need to get far in industry, such as the personal statement and interview advice given." Ellie Jones, University of Bristol
"These events are great for connecting women so that we can share our experiences of studying and working in a very predominantly male field. I found it motivating to hear that women who are now at the top of their field have followed similar paths to me and that one day I could follow in their footsteps. It was comforting to learn that even very successful women in Engineering sometimes experience imposter syndrome and learn techniques to combat this. Additionally, these events provide women student engineers with helpful advice and skills for applying to jobs and internships and emphasise the importance of our applications to create diverse teams of engineers." Emily Wayland, University of Southampton
"WES gives us a chance to look into different areas of engineering which we may not have thought about beforehand and gives us confidence to give it a go." Frances Hu, University of Manchester
"It also provides a lot of support, and gives confidence for women to step up and take on roles they may have previously backed away from. By allowing women the chance to network, it gives them connections and links to other women who have experienced the same issues and can help, which supports them in their role. It gives women a better chance, changing it from a man's world to anybody's world." Lydia Moore, University of Southampton

---