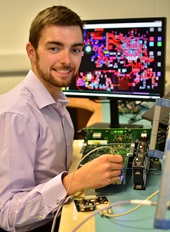 Job Title:
Hardware Engineer
Why I chose Electronics
Since playing with buckets of Lego when I was little and then programming and computers as I got older, I've always been interested in making things work. I enjoyed maths and physics at school, so I went to a university engineering open day. It was a great way to see different types of engineering but it was electronics that was really interesting. There was a really diverse range of things to design, build and analyse which got me really excited about the course.
While studying at university…
I did two industrial placements. They were a great compliment to the course itself – I definitely learned things that can't be taught in lectures. Solving real-world engineering problems and getting first-hand experience was a great addition to my course and meant that I knew what employers were looking for when I left. It gave me the opportunity to work with cutting edge hardware and software: I designed a GPS simulator which I continued to work on into my final year of university.
Now I work as a hardware engineer at CommAgility
I draw schematics for circuit boards with hundreds of components and thousands of connections. I'm involved with projects all the way from the "drawing board" through to seeing them manufactured and sent to customers. I'm pleased to say that the variety that I saw all those years ago on the open day is present in my job today – as well as hardware design I get involved in all sorts of different programming, testing and analysis, as well as solving problems with customers. There's always something new to learn and exciting projects to work on.
It's not all hard work though…
I developed a passion for cycling frequently with friends at university both on- and off-road. I ride even more now than I did then!
View other engineer profiles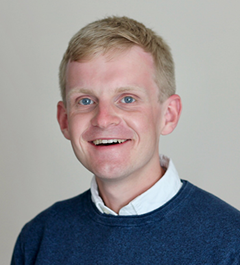 Ben
Physical Design Engineer
As a keen engineer, I have always enjoyed building things, and problem solving. I also enjoy computer science & programming and so I guess I chose to study Electronic Engineering because I wanted to learn how computers, chips, mobile phones really work from a practical perspective.
Max
Graduate Engineer, ARM
I currently work at ARM as a Graduate Engineer, working in the CPU Design and Verification team in Cambridge.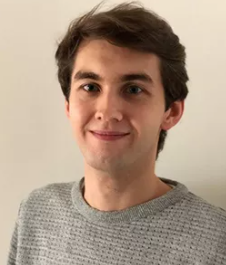 Ronnie
PhD Student
I think the reason I ultimately did a joint degree was because I wanted to understand the "full picture" of technology, so to do Electronics or computer science on its own I would have felt like I was missing out on something.