About me
In 2020, I graduated with my Master of Engineering degree in Telecommunications and Radiofrequency technology. Whilst working towards my Masters degree, I was a Microwave Engineer apprentice at Thales Alenia Space in Toulouse, France. During that time, I built my competence as an RF designer and my skills in the lab.
At Spirit Semiconductor, my role is a GaAs Designer. My day-to-day activities are helping the team design our next RF product, IC design to the laminate design, and also helping in the lab to characterise the performance of our products.
My interests are technology in general, sports (basketball, rugby, cycling) and travelling.
View other engineer profiles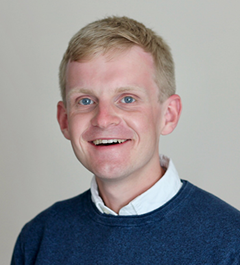 Ben
Physical Design Engineer
As a keen engineer, I have always enjoyed building things, and problem solving. I also enjoy computer science & programming and so I guess I chose to study Electronic Engineering because I wanted to learn how computers, chips, mobile phones really work from a practical perspective.
Rula
Junior Front-End Design Engineer, Blu Wireless
I never felt being a woman has disadvantaged me or held me back to become a Telecommunication Engineer. I am respected for my education, my contribution at work, and the value I add to the company as a junior engineer just as much as my male counterparts.
Max
Graduate Engineer, ARM
I currently work at ARM as a Graduate Engineer, working in the CPU Design and Verification team in Cambridge.