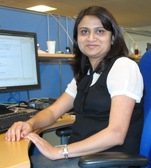 Job Title:
Senior Design Engineer
What I enjoyed studying at school
Although History and Geography were my favourite subjects in school I was also very strong in mathematics and enjoyed it a lot more than many of the other subjects. That being said I also enjoyed all the 3 sciences (physics, chemistry and biology), where physics was on the top.
What I liked about maths was that I didn't have to spend too much time studying it, just understand the concept and apply it to solve the problems.
How I chose my degree
I was very attracted towards computers so decided to choose a degree in Engineering. As I was not only interested in learning computer software, but was also interested and curious to learn about electronics behind it, so I decided to go for the Electronics degree. While at university I enjoyed the subjects like microprocessors, digital electronics, IC design, real time embedded software. I then specialised and graduated with an MSc in Advanced Microelectronics and Systems Engineering from the University of Bristol.
Why I chose to work for Ericsson Television
I chose this company because it is very successful and fast growing in what it is doing, not only in the telecom field but also in the broadcast domain as well. The company has a very big and interesting product portfolio which means there is always something new to learn and discover.
Even though it is a big company, I had no problem when I started getting adjusted to the environment. I always felt supported after joining the company, and straight after my degree.
Out of work
It's not all about engineering for me! I can balance my work life with personal life very well, as I like reading, travelling and cooking.
View other engineer profiles
I would say that I chose Engineering because I have an interest in Electronics and love to see how things work
Max
Graduate Engineer, ARM
I currently work at ARM as a Graduate Engineer, working in the CPU Design and Verification team in Cambridge.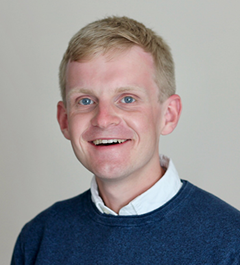 Ben
Physical Design Engineer
As a keen engineer, I have always enjoyed building things, and problem solving. I also enjoy computer science & programming and so I guess I chose to study Electronic Engineering because I wanted to learn how computers, chips, mobile phones really work from a practical perspective.