Job Title:
Design Engineer
What do I do?
I am a Design Engineer for the silicon team at Picocom. My day to day role involves testing and verifying our 5G system-on-chip devices, writing new software drivers and debug tools.
Am I glad I chose to work for Picocom?
As a graduate, I am thrilled that I chose to work for Picocom. While in university and through the UKESF Scholarship Scheme, I developed an interest in integrated circuit (IC) design and communications technology. To have landed a job that enables me to explore both is a fantastic and the ultimate way to kick off my silicon design career. Moreover, I am aware that some companies don't always offer new graduates such responsible roles. However, Picocom allowed me to design systems into one of our forthcoming ICs from day one. I also given the support to expand beyond my day-to-day role within the company such as leading our UKESF program and to present at a prestigious international conference.
Picocom is a truly fantastic company to be employed by, and I enjoy working here. It's not just the work that makes it so but also the people and the location. Everyone at the company has helped aid my transition into the company as a new graduate to get me started in my new role. I also love the office's location as it is so close to Temple Meads, which makes getting to the office simple, and after work, there are plenty of places to explore in Bristol city centre.
Any advice for future applicants?
I would highly recommend applying; the broad nature of the work we do on the silicon team means that you will experience and solve a wide array of problems across the spectrum of hardware and software and there will be tasks that fit a range of interests and passions. The UKESF scheme was a fantastic experience for me, and I highly recommend you apply for a Scholarship.
View other engineer profiles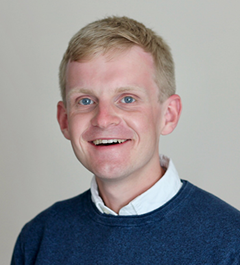 Ben
Physical Design Engineer
As a keen engineer, I have always enjoyed building things, and problem solving. I also enjoy computer science & programming and so I guess I chose to study Electronic Engineering because I wanted to learn how computers, chips, mobile phones really work from a practical perspective.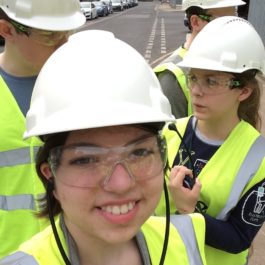 Oana
Student
We're living in exciting times, with electronics at the heart of our dynamic and globalised society. Progress in this field is so steep that I believe by the time I graduate, careers which do not even exist today will become available to us.
Max
Graduate Engineer, ARM
I currently work at ARM as a Graduate Engineer, working in the CPU Design and Verification team in Cambridge.