Job Title:
Software Engineer
Software's deeper potential with Diane
Diane was recently promoted from graduate to permanent software engineer in our Manchester office. And as someone who's digging deep into machine learning and the optimisation in C++, she knows Arm does far more than design advanced processor chips: "I realized how massive the software side is. It covers everything from compilers and debuggers to the AI-powered Internet-of-Things, 'computing at the edge' and all this far out, but reachable technology we're enabling. So opportunities just exploded for me everywhere."
Diane's experience
Before she became a graduate, Diane joined us on a placement between her second and third years of university. And even though she was high in demand with employers, Arm topped her list: "I already had an offer from a very big competitor, but I went to the Arm interview and fell in love – with the office, the people, the vibe and, most importantly, the fancy espresso machine for which the Manchester office is so famous. My manager was so keen to expose me to as much as possible. I did research tasks, investigation projects, open source development and even ended up contributing to an actual commercial product. It was mind-blowing experience for a second-year."
But the main appeal for Diane? Our influence over what the future will look like: "If you care about the issues facing society and you want to actually make a difference from within a tech company, Arm is one of the best places to do it. Our people really care about the world and each other, and that is obvious to me from our amazing company culture, the volunteering opportunities and of course, the benefits package. But, then, if you just want to be a better programmer as soon as possible, that's fine too. You'll meet experts in every area, from computer architecture to machine learning. I like that about Arm – although it's so big, it feels small. If you need the help of an expert, they're always within reach."
View other engineer profiles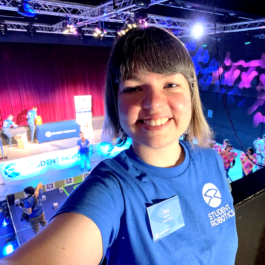 Oana
Software Engineer
When I first met the team during my interview, I knew I'd made the right choice. They made me feel welcome, and I was already laughing with them while learning so much!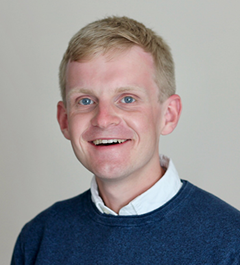 Ben
Physical Design Engineer
As a keen engineer, I have always enjoyed building things, and problem solving. I also enjoy computer science & programming and so I guess I chose to study Electronic Engineering because I wanted to learn how computers, chips, mobile phones really work from a practical perspective.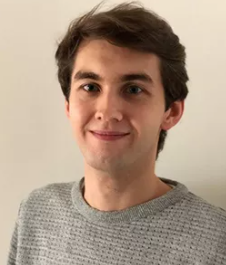 Ronnie
PhD Student
I think the reason I ultimately did a joint degree was because I wanted to understand the "full picture" of technology, so to do Electronics or computer science on its own I would have felt like I was missing out on something.