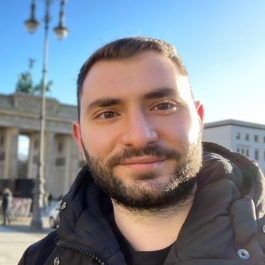 Job Title:
Physical Design Engineer
Why did you choose Engineering?
Electronics is at the heart of technological innovation and an ever-evolving field with endless career opportunities. From a very young age, I have always enjoyed computers, Maths and Physics, which led to my decision to study Electronics, and then follow a career in IC design. Being able to understand the inner workings of everyday devices, from smartphones to home appliances, has always meant a great deal to me.  Additionally, the use of electronics is essential for solving some of the world's biggest challenges such as energy efficiency, sustainability and communication.
What is it like to work for Allegro?
As a leading company in developing and manufacturing advanced sensor and power integrated circuits for a wide range of applications such as automotive, industrial and consumer electronics, Allegro felt like the right choice for starting my career. During my two placements (as a UKESF Scholar) with the Edinburgh Design Centre, and now as a full-time employee, I have gained very broad knowledge about the whole design process – as well as invaluable skills and expertise in Physical Design. Being part of such a welcoming and enthusiastic team has helped me assimilate to working life very smoothly.
During my initial placement, I conducted functional and diagnostic tests on new ICs using a variety of lab equipment, gaining insights into the workings of analog circuits and communication protocols. In my MEng placement, I investigated the insertion of scan compression and what impact it would have in our IC designs. Whilst working on my MEng project, I learnt a lot about RTL synthesis, DFT insertion and Automatic Test-Pattern Generation and Verification. Currently, I am working as a Physical Design Engineer where I am responsible for ASICs digital back-end design flow. This position includes a variety of tasks such as Synthesis, Logic Equivalence Check, Place and Route, Power Analysis, ATPG and Physical Verification.
About me
I have always enjoyed sports and exercising. In my free time, I like to play and watch football and tennis, and try to attend the gym regularly. Additionally, I love going to the cinema to watch the latest films. Finally, as a tech enthusiast, I really enjoy reading about the latest trends, inventions and products in the industry.
View other engineer profiles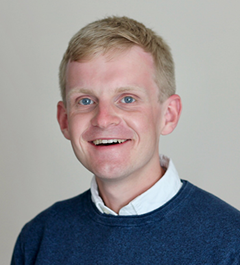 Ben
Physical Design Engineer
As a keen engineer, I have always enjoyed building things, and problem solving. I also enjoy computer science & programming and so I guess I chose to study Electronic Engineering because I wanted to learn how computers, chips, mobile phones really work from a practical perspective.
I would say that I chose Engineering because I have an interest in Electronics and love to see how things work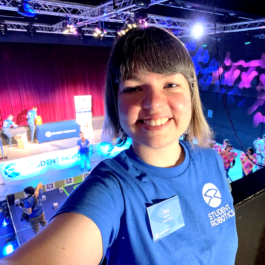 Oana
Software Engineer
When I first met the team during my interview, I knew I'd made the right choice. They made me feel welcome, and I was already laughing with them while learning so much!