There are no dangerous voltages in the equipment and students cannot get an electric shock.
The robots do not run well on carpet – table tops are OK but an uncarpeted hallway is ideal.
If the students have any issues with a robot, switching if off and on again will often resolve it.
It's important to do all the activities in the right order to avoid difficulties in getting the robot to work.
---
Top View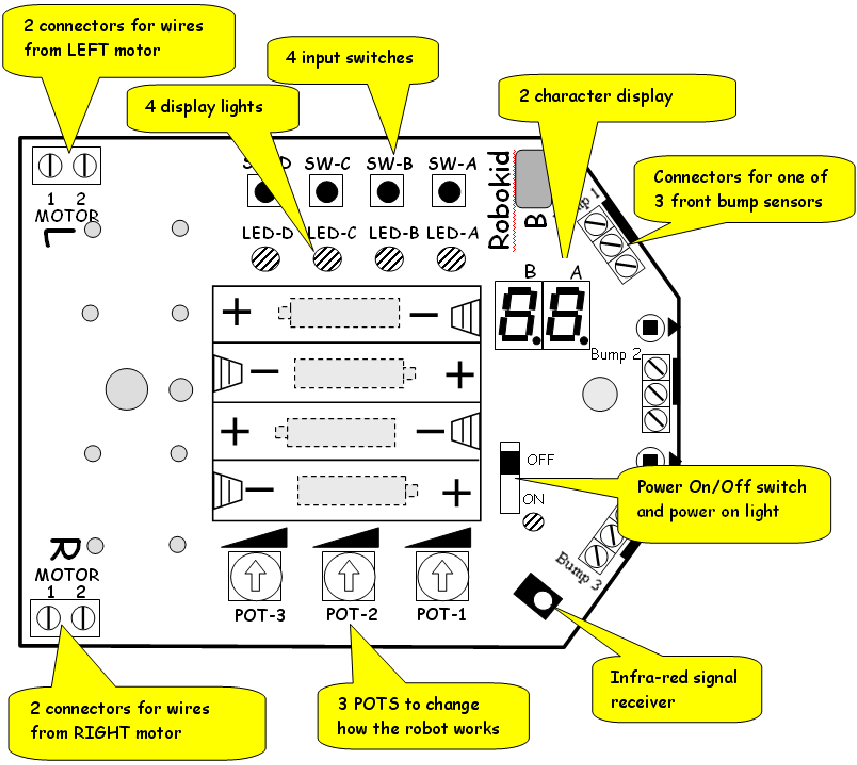 Base View