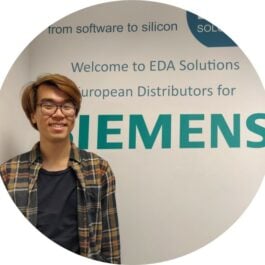 University:
University of Warwick
Degree Course:
MEng Electronic Engineering
Why I chose EDA Solutions
I love the things that electronics allows humans to do.  From the chips in our pockets to electronics that powers our space stations, electronics can be seen everywhere to push the capabilities of what we do.  Humans get to skip all the hard, repetitive work and focus on what they do best: being creative;  I value this highly and it makes me happy seeing people using innovative technologies in their daily lives.
Why did you want a scholarship with EDA Solutions?
It is fascinating how millions and millions of transistors can be manufactured on one chip.  I wanted to experience how these chips were designed using software to automate the huge volume of actions and checks that simply cannot be achieved without software.
EDA Solutions was a perfect environment for me to learn about IC design tools and their place in the entire design flow.  This reason, along with friendly office environment, is why I chose to work at EDA Solutions.
What type of work have you been involved with during your placement?
My main role was to support customers using the commercial tools  EDA Solutions sells and supports on behalf of its partners Siemens EDA and Galaxy Semiconductor.  This ranged from helping with licensing the tools to scripting actions using Tcl.  Outside of this, I developed new technical materials such as articles and application notes to support customers; I also assisted with internal jobs such as creating new IT systems, automation using scripts, and was able to go on training courses to support my learning.  These tasks gave me the responsibility of representing our company with customers and creating a better workflow for other members in my team.
What are your hobbies and interests?
Outside of work, I enjoy cooking and baking, sometimes with going to a movie or show. I also like playing the violin, swimming and playing games. I have taken opportunities to travel to different countries for technical training and to mentor a school team through the Go4SET challenge. This work has been an invaluable opportunity to improve my communication, knowledge and experience competencies within the industry.
View other scholars profiles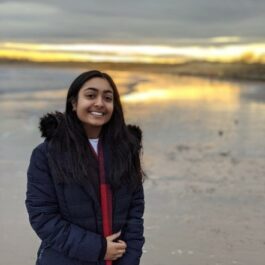 Kajol
Collins Aerospace
Collins are at the forefront of developing the More Electric aircraft and have a huge global presence.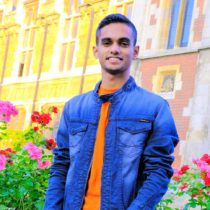 Abhishek
Qualcomm
"I was developing an existing verification system further for the machine learning developments added to Qualcomm's proprietary processor"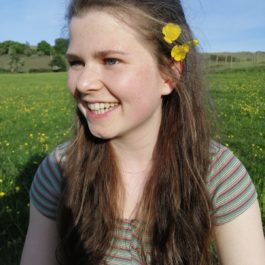 Abi
Graphcore
"During my placement I joined the Silicon team, where I was working to improve the silicon design flow with respect to clock domain crossing."