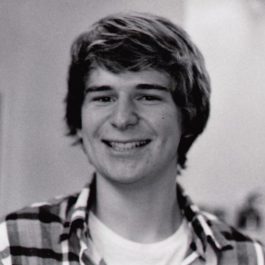 University:
University of Southampton
Degree Course:
MEng Electronic Engineering
What appeals to me about Electronics
Since I was young I have always been interested in the way things work, finding it fascinating how complex problems can have a simple solution. It was not until my GCSEs that I was introduced to Electronics and immediately took a liking to the field, enjoying experimenting with both hardware and software to make stuff happen! I find it amazing how Electronics is often taken for granted and love learning how all the infrastructure that we rely on day to day, such as Wi-Fi, is explained through Maths and Physics.
Why I wanted a scholarship with Thales
Thales is a world leader in a wide variety of fields, from Advanced Weaponry to In-Flight Entertainment Systems. The opportunity to experience such a wide application of Electronics appeals to me, as I am yet to fully decide what area I want to specialise in. Furthermore, being such a large company means that there are endless opportunities to learn and experience new things. The fact that interns get involved in solving real-world problems that will become actual products is inspirational and means that I could contribute to something that will be used by thousands of people.
What I did during my placement
During my placement I worked on a variety of projects, both hardware and software. Primarily I was analysing data from the London Underground, to try and predict when train faults are going to occur from error logs and pre-emptively take trains out of service – preventing incidents that impact thousands of people. Another project involved programming a test environment for the HTC Vive VR Headset, which was an area that I had little experience with previously – safe to say it was great fun. I also got involved with outreach opportunities such as producing a 'Reaction Timer' game to promote the company and assisting with work experience students. Overall the placement has given me invaluable experience of what working in industry is like and allowed me to put in to practice many of the skills I have learned at university.
My interests
I love music and enjoy going to music festivals with my mates during the summer. I'm also a keen skier, and although my degree usually means I don't get to go as much as I would like to, I usually manage to get in one trip to the Alps a year.
View other scholars profiles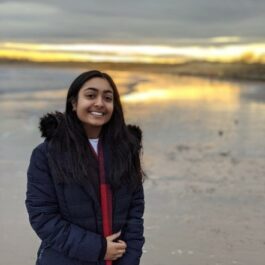 Kajol
Collins Aerospace
"Collins are at the forefront of developing the More Electric aircraft and have a huge global presence."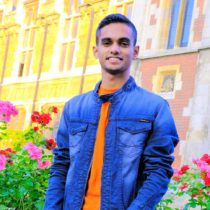 Abhishek
Qualcomm
"I was developing an existing verification system further for the machine learning developments added to Qualcomm's proprietary processor"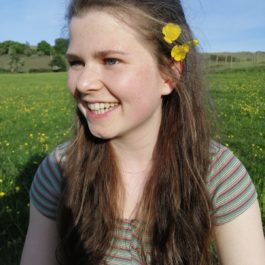 Abi
Graphcore
"During my placement I joined the Silicon team, where I was working to improve the silicon design flow with respect to clock domain crossing."